Amazon Prime Day here (July 11-12, 2023 this year). This post includes links to a number of popular deals and we will be sure to update it over the next couple of days as we see other deals worth highlighting.
All of the Amazon links contained in this post are affiliate links. New deals will get added to the top of each section over the next two days.
Post structure
Immediately following this section are several general resource sections regarding high-level stacking techniques and opportunities to keep in mind when looking at deals and then after that are the main deal sections that will see constant updates over the coming days.
There are five main types of deals we intend to post in the "Deals" section this week:
Deals that would appeal to travelers. This might be hotel or flight related or travel-related products like noise-canceling headphones or luggage. We may also include discounted gift cards for restaurants, etc.
Deals that involve extra stackery. This would include things like a chance to stack an unusually high portal payout with a card-linked offer or two and/or with a credit card benefit like an annual credit at Dell or Saks, etc.
Deals that may be good for resale. Some readers generate points through the purchase and resale of products, so we'll include some deals that may not seem directly relevant to readers but could be good ways to generate points if you have resale avenues. Keep in mind stacking opportunities like discounted gift cards, portal rewards, etc.
Gift card deals. Whether for personal use or resale, many of the retailer gift card deals at this time of year can be appealing and we'll post a selection of them here.
Deals that are so strong they can't be ignored for one reason or another. Speaks for itself.
We'll divide deals into categories below and let you decide for yourself whether they are things you want/need or want to resell. Note that there will likely be some cross-pollination in terms of deals that aren't strictly Amazon Prime Day deals but will still be of high interest and we will list some of those under "Competing Prime Day Deals from other stores".
New deals will get added to the top of each section over the next two days.
Best shopping practices
As always, keep in mind some basic shopping best practices. We recently published a full post with 5 Tools for weeding through Prime Day deals and reducing buyer's remorse and we published a podcast episode last year where we discussed our own techniques for stacking deals. Both are worth checking out. In summary:
Shop in one browser, buy in another. This tip is most relevant for non-Amazon deals since Amazon doesn't appear on shopping portals for most product categories, but you can use a shopping portal for certain categories (usually Amazon devices). When using shopping portals and coupon sites, it's pretty easy to inadvertently click in the wrong place and have your click "stolen" by a portal you didn't intend to use (i.e. you clicked through an airline portal to Macy's, but then you clicked a button to reveal a coupon code from some other site that also led to Macy's and it caused the airline portal to lose the tracking of your purchase). For this reason, I do my shopping around and coupon testing in one browser (for example, Firefox). When it's time to buy, I open a brand new window in a different browser (Chrome) to make my purchase. I start at my chosen portal, click through to the site from which I'm buying, fill my cart, apply any coupons, and check out in one fluid sequence. I rarely ever have a purchase fail to track this way. Listen to us discuss this in more depth on a podcast episode.
Use the right credit card. We'll always try to make a suggestion when one seems relevant, and with Prime Day Deals you'll probably be using either an Amex card loaded with the most recent Amex Offer for Amazon or perhaps you'll be using at least 1 point (but hopefully not more than 1!) to score a nice discount. Still, it's worth keeping in mind what you have in your wallet and which of those cards would be most advantageous for you from a points-earning perspective. See our Best Category Bonuses page for a reminder as to the best cards to use if you're shopping for competing deals at stores other than Amazon.
Keep credit card purchase benefits in mind. One component in the decision as to which credit card to use may be purchase protections. Keep in mind that many rewards credit cards have purchase benefits like extended warranty. Some offer purchase protections against damage or theft, or they may guarantee a minimum return period (that may be longer than the store would accept). Price protection is gone from most (but not quite all) credit cards. While paying with discounted gift cards might yield more savings, you would forgo protections like these, so consider each when making those decisions. See Best Credit Card Purchase Protections for more detail.
Buy first, think later? A popular mantra on deal sites like Slickdeals is "Buy first, think later". That is to say that the hottest deals will be gone so quickly that you don't really have time to consider them. Thanks to return policies, 24 hour free cancellation periods, etc, it can be pretty easy to live by that mantra in many cases. Just be sure to check the fine print — is there a restocking fee? Does this travel agency charge a fee for refunds? Do I really want/need this and/or am I going to take the effort to sell it? It might be a great deal, but that doesn't make it great for you. You're not saving when you're spending, you're just spending less than you would have if you would have bought the item at full price. Still, I recommend agonizing over your buyer's remorse during the return period rather than dragging your heels if you see a deal that's too-good-to-be-true.
Finally, don't forget any current shopping portal bonuses that can add to the deal.
Hunting for deals
If you're hunting around for deals on your own, be sure to see the post 5 Tools for weeding through Prime Day deals and reducing buyer's remorse for tips on how to hunt for deals and compare to historical pricing.
Keep in mind that many other stores and sites will offer discounts today to compete, so don't limit your deal comparison to Amazon. Expect similar sales today from Best Buy, Target, Walmart, and others. If we find a number of excellent competing deals, we'll add a section of non-Amazon Prime Day deals to this post.
Obviously you'll also want to subscribe to our instant emails to be notified of any deals we send out directly via Quick Deal. Throughout the Prime Day event, we will add new deals to the top of each section below, but if a deal is particularly notable, we'll probably post a separate quick deal post to highlight it. Keep your eye on your email.
Amazon Prime Day 2023 deals
New deals will get added to the top of each section over the next two days.
Amazon / Alexa-enabled devices
Note that some of these deals are exclusive to Amazon Prime customers. See the "Sign up for Prime" section below for how to join with a free trial and/or cash back.
Gift Card Deals
Non-Amazon Products
Sign Up For Prime (Including 30 Day Free Trial)
Most Prime Day deals are only available if you have a Prime membership. If you don't already have Prime, you can sign up here and get a 30 day free trial. That'll cover you for Prime Day and you can then easily cancel at no cost a few weeks later if you don't want to continue.
If you want to buy an annual Prime membership (i.e. rather than paying month-to-month), click through from TopCashback to receive a $15 Amazon gift card free.
Cashback Through Shopping Portals
Some shopping portals offer cashback on Amazon purchases. They tend to be restricted to certain categories such as Amazon devices (e.g. Kindles, Fire TV Sticks, etc.). Be sure to check terms closely.
Promo Credit & Discount Deals
'Use 1 Point' Deals
Items for these deals have to be shipped and sold by Amazon. All these are targeted offers, so you might be eligible for many of them or none at all.
American Express
Chase

Get 50% off (up to $15) when you use 1 Chase Ultimate Rewards point at checkout.

Discover

Spend $75+ on Amazon & get $10 off when redeeming at least 1 Discover point..
General discounts
Spending Offers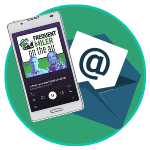 Want to learn more about miles and points?
Subscribe to email updates
 or check out 
our podcast
 on your favorite podcast platform.