On last night's Ask Us Anything live event on Youtube, I was asked about the calculus behind a recent comment I made on a blog post where I questioned whether I should keep the Amex Gold card or get the Capital One SavorOne card. On air last night, I said that I hadn't yet done the math, but that answer left me unsatisfied. As I sit down to write this post, I don't know whether I should keep the Gold card or dump it for the SavorOne, but hopefully writing this will help me decide.
Key Details of the Amex Gold card
We've had an Amex Gold card in our household since the card was revamped several years ago. As a reminder, here are the key card details:
Card Name w Details No Review (no offer)
Key Details of the Capital One SavorOne Card
The Capital One SavorOne Cash Rewards Card is billed as a cash back card. However, as we first reported a couple of years ago, it is possible to convert Capital One cash back rewards to Capital One Miles at a rate of $0.01 = 1 mile. In other words, 3% cash back categories could alternatively be 3x miles (or 2 miles + $0.01 or any way you'd like to split up your rewards).
Here are they key card details on the SavorOne card:
Card Name w Details No Review (no offer)
I should note that long-term, I prefer the SavorOne over the Savor. The Savor card is basically identical except that it offers 4% back on dining, entertainment, and select streaming services. The card's $95 annual fee might sound like a small price to pay, but since it only offers an extra 1% cash back on those categories over the SavorOne, you would need to spend more than $9,500 per year in those categories to earn the extra $95 in cash back to offset the annual fee on the Savor card. If you spend more than $9500 per year on dining, entertainment, and select streaming services and you would put it all on the Savor card, that card certainly might make sense for you. Personally, I am unlikely to spend $9500 in those categories and further there will be times when I may use another card for purchases in those categories because of a temporary offer or because I am working toward minimum spend requirements for a welcome bonus.  I think the SavorOne makes more sense from a long-term perspective.
Of course, long-term and up-front might be different stories: the Savor card's welcome bonus gives you an opportunity to earn more up-front points, albeit for a lot more up-front spend. Still, it might make more sense to go for the slightly bigger Savor bonus and then hope to be able to downgrade to the SavorOne in the future.
Capital One pre-approval tool precipitated this debate
Before comparing cards, I should mention the fact that what led to this mental debate in the first place is that I occasionally play with card issuer pre-approval tools to see if they generate any interesting offers. They usually don't — but then, who would know unless you check?
Capital One's pre-approval tool is particularly poor in my opinion / experience. I have said in the past (and I'll stand by it) that it is best used for entertainment value.
For instance, when the Venture X card first came out, my wife tried the Capital One pre-approval tool. The results were kind of comical: she was only pre-approved for a secured card. That's the kind of credit card where you need to make a cash deposit with the issuer and that cash represents your credit line. That type of card is typically just for someone building or rebuilding credit. They did not pre-approve her for any credit cards at all (which, given Capital One's general reluctance to approve people who have many credit cards, was not very surprising). However, the comedy of it is that she applied for the Venture X card anyway just moments after the preapproval tool said she could only be pre-approved for a secured card….and they instantly approved her for the Venture X with a $20,000 limit. Good thing she didn't apply for that secured card I guess.
Like I said, entertainment value only.
Still, ever game for a little good ole fashioned entertainment, I recently gave the tool a whirl. Used to receiving only offers for secured cards or even nothing at all from the Capital One tool, I was taken aback when the pre-approval tool said that I was pre-approved for just about every rewards card Capital One offers — including the Savor and SavorOne cards.
Ever since discovering that Capital One cash back can be converted to miles, the Savor cards have seemed very appealing to me from an everyday workhorse perspective: these cards both offer uncapped 3% back on grocery and entertainment (which could alternatively be considered 3x if converted to miles) with the $95 annual fee Savor card offering 4% back on dining (which, similarly, could be considered 4x) versus 3% (or 3x) on the SavorOne, which has no annual fee.
However, I expected there was nearly zero chance that either of us would ever be approved for those cards. I had hoped for a product change, but we haven't seen the ability to convert our other cards to a Savor card yet.
That made the preapproval pique my interest: perhaps I was wrong and we might be approved for a Savor card after all. But it wouldn't currently fit anywhere in our wallets since we both currently have the Amex Gold card. Should we switch?
Arguments for the Gold card and how I see them
There are a lot of reasons to love the consumer Amex Gold card.
Those who regularly use UberEats and GrubHub (or one of the other qualifying uses of the other Gold card monthly credit) might see his card as feeling nearly fee-free — if you use all of the monthly credits, you can earn $240 in monthly statement credits per year, which sounds like a good rebate against the $250 annual fee at the time of writing.
Obviously the category bonuses are particularly appealing on the Gold card as well at 4x dining worldwide and 4x at U.S. Supermarkets on up to $25,000 in purchases per year (then 1x). The value of those category bonuses is fortified by what I would argue is a best-in-class set of airline transfer partners from Amex Membership Rewards. Amex gives you access to things like the incredible ANA round the world chart, ANA's many sweet spots like 88K round trip business class to Europe or 75K low reason round trip business class to Japan (or 90K on Star Alliance partners!) and a lot more. You can transfer from Membership Rewards to book Delta with Virgin Atlantic miles (or Air France and KLM) or transfer to Aeroplan for some unreal award trips or to Avianca to hack your way to great prices or so many more programs. These are four valuable points per dollar.
And if you have the Schwab Platinum card, 4 points per dollar could otherwise be thought of as 4.4% cash back since Schwab Platinum cardholders can redeem points for brokerage deposits at a value of 1.1c per point.
Unfortunately, not all of those arguments convince me to choose Gold over SavorOne.
The Gold Card's monthly credits are a mixed bag for me. Now that we have so many cards in our household that offer monthly Uber credits, we make an effort to use Uber at least once a month when we would otherwise pick up take-out for dinner. There are no delivery services in the town where we live, but we run a lot of errands in a city about 30 miles away that has some (limited) Uber Eats options. We usually end up picking up dinner at Panera or ordering delivery from Five Guys to the Five Guys parking lot (easiest Uber delivery ever for the driver since Five Guys doesn't offer pick-up at our store). And when we travel, we almost always encounter a need that Uber Eats fits.
But I'd say that at least one month per year, we are either stretching to "use up" the Uber Eats credit or we might have missed using the credit altogether, so I'll only value the Uber Eats credits at 80% of face value. That means I'll value the $120 in monthly credits (at $10 per month) at $96. That might even be a bit generous.
The monthly GrubHub / Cheesecake Factory credits hardly ever get used in our household. There are no restaurants anywhere around us that use GrubHub and I never think to use GrubHub when we're traveling mostly because I figure that only $10 in credit isn't going to go very far for a family of four. My wife enjoys the Cheesecake Factory far more than I do, so if she happens to be in the vicinity of the closest location (about 70 miles away), she'll pop in and buy a gift card. Yeah, that made for a "free" birthday lunch for me at the Cheesecake Factory this year — but did I mention that my wife likes it far more than I do? I'll admit that the Brûléed French Toast on the Sunday Brunch menu is divine. If only we ever ate there on a Sunday.
Truthfully, I have a hard time assigning value to the GrubHub/Cheesecake/et al credit at all since we have used it so little and I'd have not otherwise have typically gone to the Cheesecake Factory, but I did eat something there just recently for no out of pocket cost, so I'll give this benefit $25 in annual value. That puts me at $121 in value from the dining credits — still $129 short of the $250 annual fee.
If I then considered the "net" annual cost of the Amex Gold card to be $129, should I move over to the fee-free SavorOne?
Running the numbers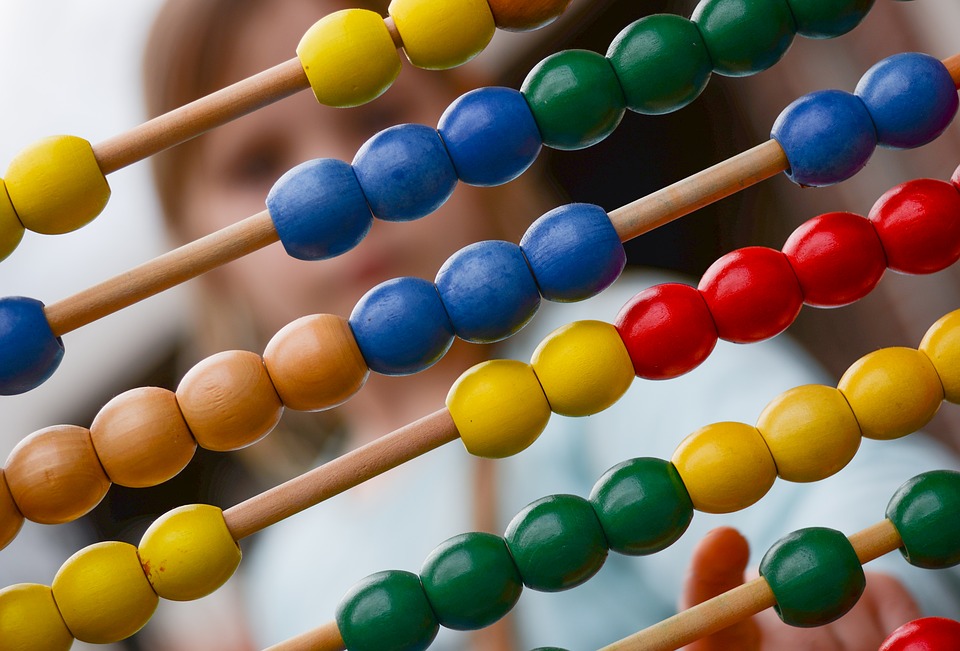 Setting aside our Reasonable Redemption Values for a moment, let's set a base floor for each currency: rewards earned on the SavorOne card are worth $0.01 each as they can be redeemed for straight cash back. Rewards earned on the Gold card are only worth 0.6c per point taken as a statement credit if you only have the Gold card, but if you have a Schwab Platinum card you can redeem those points for 1.1c per point. That makes things a bit murky.
Let's for a moment assume that I have a Schwab Platinum card and thus I consider each Amex point to be worth 1.1c per point.
In order for 4x Amex points at a $129 annual fee to be worth more than 3x Capital One miles with no annual fee, I would need to spend more than $9,214.29 on dining and at U.S. Supermarkets. That would earn me 36,857 points with Amex (worth $405.43 with the Schwab card) versus $276.43 cash back with Capital One (a difference of $129). That's actually a lower threshold than I would have expected and I think I'd spend that much in those categories even without any effort at increasing spend.
However, I don't personally have the Schwab Platinum card and for that comparison to hold up, one has to keep the Schwab card at a cost of $695 each year (Business Platinum cardholders can cash out points to an Amex Business Checking account at a value of $0.01 per point and I do have those, so the comparison point is close enough for me; further, my wife has a Schwab Platinum card).
In reality, since I'll probably always have (or have the option to have) a way to cash out Amex points at a value of $0.01 or greater, and since I spend well over $10K per year between dining and U.S. Supermarkets, keeping the Gold card seems like the no-brainer decision.
But that ignores all of the nuance in the the relative values of the two currencies.
In reality, I value both currencies more highly than the base level comparison
I think it should be objectively clear that Capital One points are more valuable than pennies. A shiny penny in my pocket can only be a penny — no more and no less. A Capital One penny can be a shiny penny in my bank account or an airline mile or hotel point as I see fit. That easily makes those Capital One pennies worth more than the orange ones in my pocket because it gives me the power to cherry pick situations where I can get more value out of the points.
If you glance at our Transfer Partner Master List, you'll notice that Capital One Miles and Amex Membership Rewards share a lot of partners. Many of the best sweet spots in award travel can be booked with points transferred from either program.
Amex does have a few partners that Capital One is missing: ANA, Hawaiian Airlines, JetBlue, and Hilton. Amex also features a far better 1:1.6 transfer ratio to AeroMexico. Of those, the only program that I think offers wide advantage is ANA — and that advantage is wide indeed. As mentioned further up in the post, ANA has many of my favorite award chart sweet spots.
But Capital One also has some options absent from Amex's transfer partner stable: Finnair, TAP Air Portugal, Turkish Airlines, Le Club Accor, and Wyndham. Of these, the two most interesting are Turkish and Wyndham. I think Wyndham can be very interesting for Vacasa rentals like the one we enjoyed in Pigeon Forge a couple of years ago, though you could argue that Wyndham points go on sale for less than a penny a point now and then and thus could simply be purchased as needed. Turkish, however, offers some very real sweet spots (and very real frustrations). I don't find Turkish to be as compelling a program as ANA on the whole, but there's a compelling argument to be made for flights to Hawaii for 7,500 miles each way.
Our Reasonable Redemption Values currently figure that you can reasonably expect to redeem Amex points for 1.55c per point or better when transferred to partners and Capital One points at 1.45c per point or better. Given a 1 tenth of a penny difference in value when transferred to partners, the points are valued nearly identically.
If you subscribe to those Reasonable Redemption Values, the spending gap actually decreases for the break-even point. That's because if you earn 4 points worth 1.55c each on the Amex Gold card, it's like a return of "6.2%" (I put that in quotation marks because we are looking at the value you can reasonable expect to get when redeeming for an award, not straight cash value. Three Capital One miles at 1.45c is like a return of "4.35%". The 1.85% difference means that I would be "ahead" with the gold card with a little less than $7,000 in spend each year.
Personally, I do really value the ANA sweet spots and so I probably do think of an Amex point as being more valuable than a Capital One Mile. However, ANA might not work well for you and you may be one of the many readers who has made out OK with the Turkish Miles & Smiles sweet spot to Hawaii. I think the value between the points is close.
But points are most valuable when you need more of them
But as I dug into the numbers, I came back to a realization that many of us have had at some point: points are infinitely more valuable as you are climbing toward a useful balance. There comes a point where you have "enough" of a particular currency and so the incremental value of each point added diminishes some.
And that's the point I'm currently at with Amex: My wife and I have earned a lot of Amex points over the past couple of years and Amex just keeps marching along with the points parade with more targeted offers for Business Platinum and Gold cards and newly increased referral limits. The truth is that I have a lot of ways to earn a large quantity of Amex points.
I have fewer reasonable ways to earn a lot of Capital One points. That is in part due to the fact that the only spending category I have for a Capital One card is "everywhere else" spend at 2x. Having an uncapped bonus multiplier in a category where I have the capacity to spend quite a bit (grocery) feels like a potentially valuable add.
Furthermore, I've begun to amass a lot of annual fees. Dumping a $250 fee or two has some appeal in terms of simplifying and reducing costs.
There is finally my very rare but still-kicking ability to redeem Capital One miles at great value toward $900 Marriott gift cards. A reader recently reached out who just realized that their Player 2 has this capability. It's so rare that it's not worth a lot of ink — you can read more about it here. Since Marriott is the chain with which I am most likely to chase elite status this year, it makes some sense to me to have a way to earn toward those gift cards with increased efficiency.
Again, I probably wouldn't feel that way if the Amex Gold Card were my primary workhorse for earning Amex Membership Rewards points. And even though it isn't, the spending thresholds here to come out ahead with the Gold card are lower than I would have imagined. Given that U.S. Supermarkets can indeed be a highly useful bonus category, I do typically spend plenty there to justify the Gold card on paper.
And in reality, since I do have the capacity to spend quite a bit at grocery stores, maybe the question for me shouldn't be which — maybe it should be both.
But is the SavorOne really worth a Chase 5/24 slot?
I'm sure that some readers will quickly say that the low welcome bonus available on the SavorOne card "isn't worth a 5/24 slot". That's because Chase typically will not approve new card applications if you have opened 5 or more cards with any bank in the previous 24 months.
I've written before that I think people overvalue 5/24 slots, but that argument was based on the fact that there are far more valuable welcome bonuses available than those on some Chase cards. In this case, the welcome bonus is less valuable than those available on most Chase cards.
I therefore understand the argument that this card isn't worth a 5/24 slot for most people. In my case, I have most of the Chase cards I want and a desire not to push the envelope too hard on new Chase applications. I'm fairly comfortable with my current ability to earn Chase points each year and so I've been hesitant to push as hard as some with new Chase applications. Your risk tolerance certainly may vary.
Because of that, I've been less focused on 5/24 than many. That doesn't necessarily justify applying for the SavorOne, but it explains why I'm less averse to it anyway.
Bottom line
So should I dump the Gold card for a SavorOne? On paper, no, I shouldn't. On the other hand, given my current Membership Rewards points balance and capacity to add to it in other ways, maybe I should. I don't know that I've come to a clear answer, but at least for the time being I don't feel compelled to get a SavorOne. I'm certainly interested and I wish that Capital One would make it easier to product change to the card you want. For the time being, I'll probably stand pat — but if Capital One ever comes out with a more compelling offer on the SavorOne, I might revisit the card. And in the meantime, it's certainly on my mind.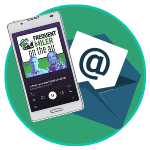 Want to learn more about miles and points?
Subscribe to email updates
 or check out 
our podcast
 on your favorite podcast platform.