Getting the best deal on an award ticket is rarely done by going to one airline's website and searching round trip. On this week's Frequent Miler on the Air, we discuss the artistry that goes into building a masterpiece of a booking. From using partner miles to leveraging stopover perks to skiplagging and more, we give you a glimpse at our palette. Sure, it takes time to do all of these searches, but you you can't rush good art.
Read on for more from the blog this week about what you need to do right now to get yourself ready for the coming Marriott changes, upgrade strategy regarding the IHG credit cards, your entry point to get back on the status-match-go-round again, and more.

1:28 Giant Mailbag
5:57 What crazy thing did Radisson do this week?
10:17 Mattress Running the Numbers: Should you product change to the IHG Premier? 26:58 Main Event: Award Booking Artistry
31:47 Mixing and Matching Airlines on a single trip
33:38 Look at other International Gateways
36:30 Look at using partner miles
39:11 Throw-away return tickets
43:42 Skiplagging
47:25 Nested Trips
51:27 Alaska stopover rules
53:41 United Excursionist Perk
56:37 Leveraging off-peak pricing
1:00:00 Upgrades
1:03:48 Post Roast
1:09:47 Question of the Week: What's up with the American Airlines eShopping portal?
Subscribe to our podcast
We publish Frequent Miler on the Air each week in both video form (above) and as an audio podcast. People love listening to the podcast while driving, working-out, etc. Please check it out and subscribe. Our podcast is available on all popular podcast platforms, including Apple Podcasts, Spotify, and many more.
Alternatively, you can listen to the podcast online here.
This week at Frequent Miler
Some of the inspiration for this week's show came from this post about how I was looking at using a bit of creativity to figure out the best way to get to Europe twice this year for trips I have tentatively booked. In this post, I look at the possibility of booking British Airways Premium economy and upgrading with Avios. Unfortunately, it isn't clear whether I could do this entirely with points, but if I could this would certainly be an intriguing option.
Greg is a glutton for punishment. If a sum total of 7 hours on the phone between initial booking, changing dates, and adding a second booking sounds like a good way to spend your Saturdays, then Greg has the sweet spot for you. Booking Preferred Hotels through Choice is a great example of the time we sometimes have to invest in this game to get a great deal, but if you enjoy the thrill of the hunt as much as you do staying in a swanky place with a pittance of points, this is the post for you.
If you have Marriott Bonvoy free night certificates, now might be the time to book some of these best current uses of free night certificates. Sometime soon (likely in March), Marriott will begin pricing awards dynamically. Also soon (and nobody knows for sure when), Marriott will debut the ability to add points to a free night certificate. While that will certainly increase the flexibility of your certificates, you can bet it means that most of the properties on this list will suddenly cost you a certificate and points — so book these now while they only cost you a certificate.
So you want to use your free night certificate and get free breakfast? Well, for the latter part of that, you'll need to consult a chart or two or three to figure out whether or not your elite status can get you a bagel or some eggs. With Marriott's wide assortment of brands and distinctions between hotels and resorts and exceptions to the rules, it's hard to know what you're going to get without consulting this resource in advance. Bookmark this one to come back to it when you're making a booking.
While it's time to make your move on using most types of Marriott free night certificates, there is one certain exception: Marriott Travel Packages. These 7-night certificates are no longer available for purchase, but if you're sitting on one of them your best bet is probably to wait until Marriott cancels it and replaces it with enough points to book 7 peak nights at your chosen category level, then book what you really want. If you have a property in mind right now that you expect to jump way up in award price when categories go away, it might make sense to lock that in now by attaching your certificate, but otherwise it's time to hold off. On the other hand, if you have your certificate already attached, you probably just want to leave it alone lest you risk getting it cancelled and replaced with just 5,000 points as per Dan's story (linked within the post).

Any time you think you've already gotten "all of the cards", there are probably at least a few (dozen) more that you haven't yet nabbed. This post outlines hot takes on a few that we recently added to the Best Offers page, a couple of which could certainly be intriguing depending on your situation.
During this week's Mattress Running the Numbers segment, Greg and I talked about whether or not it makes sense to upgrade the IHG Traveler and/or Select cards to the Premier given the new set of benefits that have been announced. In this post, Tim talks it out for himself in terms of what to do now. I stand by my argument on the podcast: if you have the Traveler card and you weren't already interested in the Premier's free night certificate, you can probably sit tight with the Traveler card; if you're already paying $49 a year for the Select, I think it's worth $50 to unlock more potential value from the free night certificate, get $50 in United credit, and trade the 10% rebate for the 4th night free. That is true unless the Select card's free night certificate turns out to be upgradeable with points, in which case I'd gladly stick with the reduced fee. Guess we'll see!
I'm including this Quick Deal post this week just as a warning for those who might have seen the original post and missed the update: The Motley Fool seems quite focused on making sure that people don't stack the several concurrent marketing campaigns that they are running through different channels, so this offer probably isn't worth considering unless you don't intend to use the best credit card to pay for your subscription.
It's that time of year: Don't forget to get back on the status match-go-round. I made sure to match my statuses around so that I have them in case they come in handy and so that I'm prepared to match back when the next status level drops.
---
That's it for this week at Frequent Miler. Keep your eye on this week's last chance deals to get before they're gone.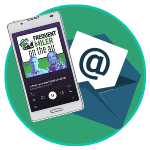 Want to learn more about miles and points?
Subscribe to email updates
 or check out 
our podcast
 on your favorite podcast platform.