Has the cold-blooded assassin we've all been waiting for these past four years finally arrived to take out the Sapphire Reserve once and for all? Can Capital One's Venture X do what the Altitude Reserve, Citi Prestige, and revamped Amex Platinum card couldn't? We may finally have a contender for the best "one" ultra-premium card – whether you're a single-card slinger or you want to combo it with the SavorOne for 3x dining, entertainment, streaming, and grocery (with no additional fee!). On this week's show, we compare the Venture X head-to-head with the Sapphire Reserve.
Watch or listen below or read on for why you should keep your Marriott cards despite the devaluation, how you can rack up a thousand bucks in easy money with low effort, how to earn 620,000 points on $25K spend and more.
Frequent Miler on the Air
Subscribe to our podcast

We publish Frequent Miler on the Air each week in both video form (above) and as an audio podcast.  People love listening to the podcast while driving, working-out, etc.  Please check it out and subscribe (if we get enough people to subscribe, we might be able to earn some income from this someday. So far, the podcast is just a labor of love).
Our podcast is available on all popular podcast platforms, including:
You can also listen from your browser:
This week at Frequent Miler
In credit cards
Capital One's Venture X card is the most boring ultra-premium card to hit the market in years, but it also may well be the best value. At what many will consider to be a net negative cost, it comes with great perks for both the primary cardholder and (free) authorized users: Priority Pass, Capital One Lounge Access, Hertz President's Circle status, and more. It is amazing to see Capital One continue to make huge strides with its products — now if only they would approve more customers (and not shut them down after approval).
Short answer: no. While Marriott will become a less exciting program overall, I think it is very likely that free night certificates will become easier to use at a predictable value in the future. While I think we will no longer see the opportunity to get a $1,000 night for 25K points starting in 2023, we will probably be able to consistently trade our $95 annual fees for a night worth $200 or more rather than needing to hunt for that opportunity. While collecting Marriott points will not be very attractive at all, I think collecting free night certificates will likely still be a winning play – and perhaps an easier one to execute.
The current +4 referral offer on Amex cards is one not to miss as it can help you build your Amex point fortune exponentially. Keep in mind that you can not refer to the best deal on the Membership Rewards market — the Resy Platinum offer of 125K + 15x is only available via Resy. However, have one member of your household open that card and then refer someone to get an additional +4x. Since you can easily refer someone from a card like the Platinum to almost any other Amex card (see this if you don't know how to do it), this is just an absolutely amazing opportunity to rack up a lot of miles – particularly with fourth quarter taxes due soon.
In loyalty news
Well Greg sure did pick the right time to Pass the GUC. Those who hoped to use these certificates on Delta or Air France internationally will suddenly need to spend a lot more money on a premium economy ticket if they want to upgrade to business class. While Greg points to the good and the bad, let's be honest: this is pretty awful. It's awful both for Delta Diamond elites as well as elites at American and United who can typically count on those airlines eventually copying whatever Delta does.
In this post, Greg gives his bite-sized reactions to the latest developments in points & miles. I mostly agree with each of his points, though I differ with him on the utility of the Hyatt award calendar. While I totally agree that an availability calendar would be nice, I kind of like being able to see award prices for every day to get a sense for how often a property is priced standard or off-peak and to know which dates I need to search compulsively to snag an off-peak award when someone else cancels.
In easy money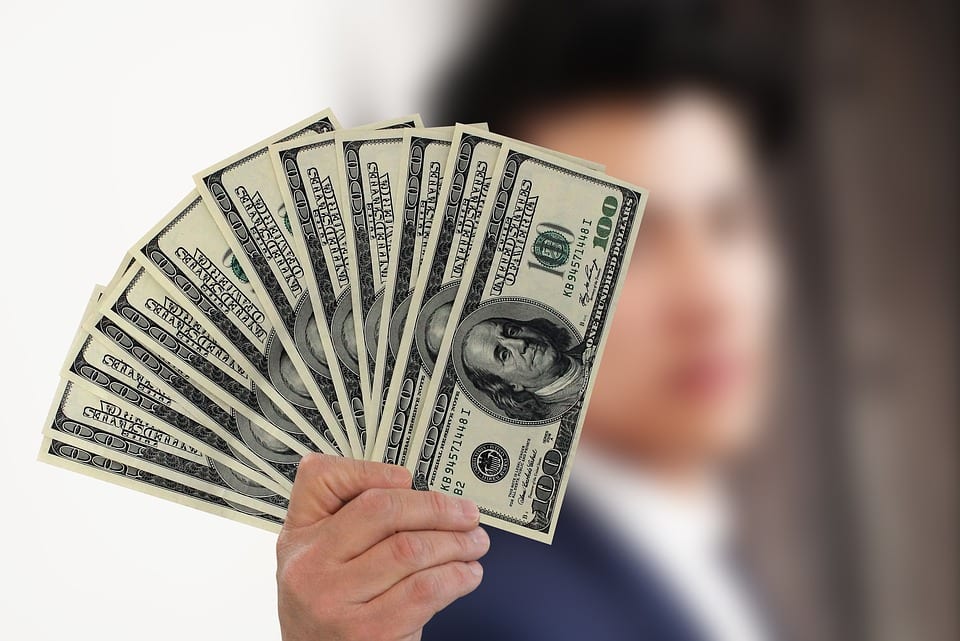 There are lots of lucrative checking and brokerage bonuses out there, but in this post I focused on 5 very easy-to-complete offers that could snag an individual more than enough money to cover the average American's holiday spend. Those playing in 2-player mode could come out with two grand with less than two hours of work — or even more with a couple of honorable mention offers.
---
That's it for this week at Frequent Miler. Don't forget to keep an eye on this week's last chance deals.