Delta has walked back their elite status changes in a big way. Long-term elites and credit card enthusiasts have come out as good as gold. Has Delta gone too far and made elite status too easy to earn and keep? Along with the Delta changes, we also discuss the new Hilton cards, Citi's addition of Leaders Club and more on this week's Frequent Miler on the Air.
Elsewhere on the blog this week, I hunt for more LifeMiles award chart gems, Tim reviews a card that every award enthusiast should have, we speculate about which Amex card to get before family language claims its next victim, and a lot more. Watch, listen, or read on for more from this week at Frequent Miler.
Subscribe to our podcast

00:00 Intro
01:37 Giant Mailbag
02:56 Hilton credit card changes
23:23 What crazy thing . . . did American Express do this week?
25:01 Award Talk
25:09 Citi adds Leading Hotels of the World Leaders Club
30:30 Avianca LifeMiles
35:08 Main Event: Delta's flip-flop
36:04 Delta SkyClub Access changes
39:40 Changes to Medallion Qualifying Dollars (MQDs)
42:24 MQD Headstarts
53:27 Accommodations for long-term elites
53:49 Rollover MQMs to buy status extensions
56:04 Million Miler Status
59:49 Is Delta now making elite status too easy?
1:07:48 Question of the Week: What's the best way to earn credit card rewards on student load repayments? -miles for college
We publish Frequent Miler on the Air each week in both video form (above) and as an audio podcast. People love listening to the podcast while driving, working-out, etc. Please check it out and subscribe. Our podcast is available on all popular podcast platforms, including Apple Podcasts, Spotify, and many more.
Alternatively, you can listen to the podcast online here.
This week on the Frequent Miler blog…
There's no question that the Delta elite status changes that were announced recently were wildly unpopular. Delta's CEO quickly responded by saying that they would make adjustments. They have certainly adjusted things! While at first glance, it seems like they merely split the difference with the original announced changes, a deeper dive reveals that Delta has (perhaps inadvertently?) made elite status easier than ever to obtain and maintain….for now. While this is great news for a lot of readers of this blog, I can't help but think that we're going to see another round of changes in a year (two at max). For now, enjoy it while it lasts!
I find JetBlue status intriguing for a handful of reasons, but none of them can outweigh the fact that there just aren't enough JetBlue options flying out of my home airport. The same is true for Greg right now, but if JetBlue acquires Spirit Airlines, I could see JetBlue making a play to steal Greg's heart away from Delta. The real problem here is that JetBlue is attracting Delta elite but only has a hope to keep Delta elites if the merger with Spirit goes through, otherwise I just don't think they have enough of a network for anyone other than New Yorkers….and even then you can't get everywhere you want to go because they just don't have enough connections. Methinks JetBlue is fighting an uphill battle to win Greg's loyalty.
Speaking of loyalty, such a fan of LifeMiles am I that this week I declared that if I could only have one award program, LifeMiles would be it. Greg thinks I'm crazy, but the bottom line is that I value finding a great deal over flying nonstop, so LifeMiles is a good fit. Some of the new-to-me examples I found in this post of weird LifeMiles pricing show why I love it — and judging from the way that some readers have left additional routes in the comments, I'm not the only one who enjoys a good ole LifeMiles treasure hunt!
Amex has bummed many people out lately with the spread of "family language" restricting cardholders of certain cards from getting the welcome bonuses on other loosely-related cards. Funny enough, the day after I wrote that I think my wife should get the Amex Hilton Surpass card in case family language were to appear on it, Amex changed the Hilton Surpass card (and the Aspire card, too!) and made me wish that I had committed to not only writing about getting the Surpass card, but to actually getting it before they raised the annual fee without warning. The good news is that the changes that came would have made for an easy opportunity to add family language and Amex passed on that, so I guess that means we should go after Green cards for now after all.
As mentioned above, Amex made some big changes to both of the consumer Hilton cards that have annual fees. Without warning, they increased the annual fee on both cards, but dare I say that they tinkered with the benefits such that both cards probably became an even better deal than before for many people. I regret not getting my wife in on a year of the lower annual fee, but the Surpass card will still be a fit in her wallet eventually — perhaps even more so than before given the Hilton credits and the new online retail bonus category (which will make it easier to mix up spend en route to the annual free night certificate with $15K spend.
In other credit card & hotel news, Citi has added a new hotel transfer partner, Leading Hotels of the World Leaders Club. Not familiar with Leaders Club? Neither were we, but Greg dug into the program a bit and it seems like an entirely reasonable way to get decent (albeit not incredible) value out of Citi ThankYou points. What I like most about this is that you can book suites at many properties. You still won't get greatly outsized value, but the chance to book suites using points at reasonable value is a feature that is significant to me.
If you collect Chase Ultimate Rewards points, you need a Chase Ink Business Cash card in your wallet. With useful 5x earning categories, no annual fee, and often an excellent introductory bonus, it is worth finding a way to become entrepreneurial in order to get this card if you're not yet sure that you have a business. The rewards earning potential here is high and the cost is $0 per year, so it's a hard deal to beat.
Not to be totally outdone by Delta, Southwest Airlines announced changes to its own frequent flyer program this week, and surprisingly it is all good news here. I very much look forward to the ability to redeem for cash & points awards when that launches. Hopefully, the fact that elite status will be easier to earn will obviate the need for some people to go to great lengths for a good boarding position.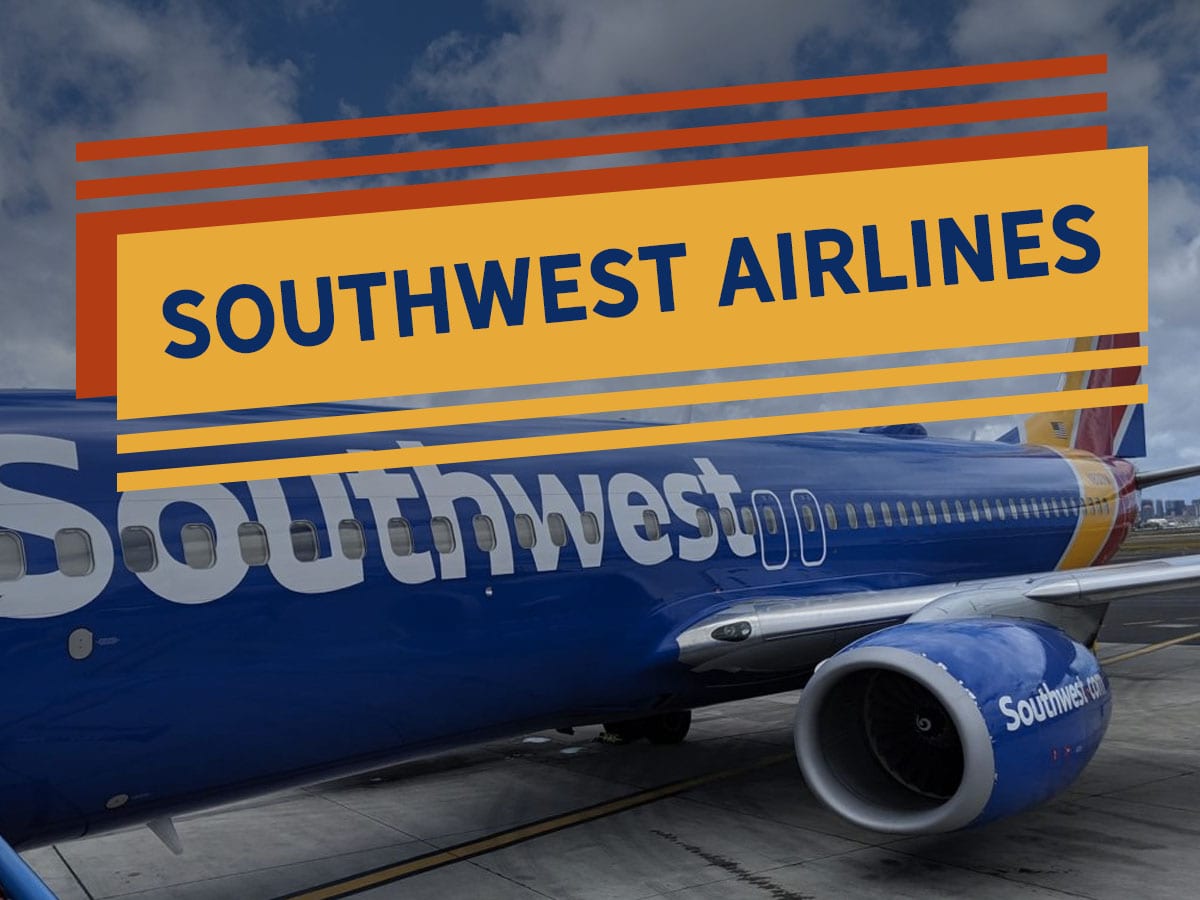 The program changes outlined in the previous post reminded us that we needed to dust off our Southwest Rapid Rewards Complete Guide and republish it. As a reminder, you can find lots of guides like this under the "resources" tab at the top of any page on our site.
Marriott, if you're listening, I'd like to share a piece of feedback: you have too many brands. Tim's review of the AC Hotel Innsbruck is a perfect case in point. There are so many Marriott brands that I eventually start to lose track of what's what. Before reading Tim's post, I'd have been certain that AC Hotels were a low-end brand that not only didn't have free breakfast but maybe had no breakfast at all. See Tim's pictures to see just how wrong I am about all of those assumptions that would have led me to not even click on an AC Hotel before his review. This hotel looks great, I just wish I had a better idea as to which features are distinctly "AC" versus just being a particularly good AC hotel.
Greg spent six nights at the Kimpton Fitzroy London and it looks like it was a perfectly pleasant stay. I think I would have pushed a bit harder for an upgrade given that it should be a feature of the program, but overall this seems like a nice enough place to stay in London so long as you don't really care about getting an upgraded room.
I love the beach, but apart from a brief cruise stop earlier this year, I've never been to Cancun, so I read Carrie's review of the Intercontinental Presidente Cancun with interest. Based on her review and several commenters, it sounds like this is a nice enough place to spend some time on the beach, but nothing spectacular. That said, the view from the room looks like something I could get used to!
---
That's it for this week at Frequent Miler! Keep an eye on this week's last chance deals to make sure you don't miss any of the deals set to expire this week.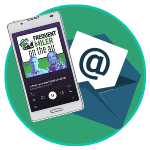 Want to learn more about miles and points?
Subscribe to email updates
 or check out 
our podcast
 on your favorite podcast platform.