If you want to fly fancy, American Airlines miles can get you amazing value for some of the best in-flight experiences thanks to their partner awards. They can also be really handy in some situations for domestic awards on their own metal. On this week's episode, we discuss some of our favorite ways to get awesome value out of American Airlines miles.
Elsewhere on the blog this week, read about Greg's last great Delta mileage run aspirations, learn how to find "hidden" Premier Collection hotels, avoid Delta's little [window] shop of horrors, learn how easy it is to book Vacasa vacation rentals with Wyndham points and a lot more. Watch, listen, or read on for more from this week at Frequent Miler.
Subscribe to our podcast

00:00 Intro
01:23 Giant Mailbag
03:50 Card Talk
03:55 New Citi Application Rule
07:04 Plastiq news
11:28 Card Talk: Delta Reserve cards
22:46 What crazy thing . . . did Dollar Dig do this week?
26:55 Mattress Running the Numbers: Capital One Premier Collection promotion
31:15 Award Talk: Hyatt / Mr & Mrs Smith promo
42:17 Main Event 42:30 How do you earn American Airlines miles?
44:51 Using miles for American Airlines flights
44:52 Close-in bookings
48:28 Flying from non-AA hubs
50:14 "Roll the dice" flights
52:16 American Airlines partner awards
53:07 North America to Africa (Great for Qatar Qsuites)
55:55 Europe to the Middle East (Great for Etihad apartments)
58:19 Middle East / India to Asia (Great for Etihad first or Qatar Qsuites)
1:00:08 Africa to Africa (get a lot of Qatar biz for a low price)
1:02:53 Asia to South Pacific
1:05:11 American Airlines partners
1:14:17 Question of the Week: Have I opened too many new accounts? Should I slow down?
We publish Frequent Miler on the Air each week in both video form (above) and as an audio podcast. People love listening to the podcast while driving, working-out, etc. Please check it out and subscribe. Our podcast is available on all popular podcast platforms, including Apple Podcasts, Spotify, and many more.
Alternatively, you can listen to the podcast online here.
This week on the Frequent Miler blog…
It's official: Greg is off his rocker. But does anyone really want to watch Greg rock back and forth calmly, or do you wanna see him do something wild and crazy like spend his way to a Diamond MQD waiver for both himself and his wife and end up with enough MQMs in the process to be Diamond for many years to come? He's crazy to be considering this, but I think I speak for all of us when I say let's pop some popcorn and see how this all shakes out.
A shop of horrors, indeed (but curses for getting that song stuck in my head!!). I saw the email about this and just as Greg predicted, I immediately assumed this was about earning elite status right now. I have no plans to go after Delta elite status, so I didn't dig deeply enough to find the horror in the story: that Delta is offering a special way to earn MQDs this month that won't count until next year for 2025 status earning. I would not want to be a customer service agent fielding calls when customers realize that the MQDs they earned from a promotion that ends in November 2023 didn't help them toward this year's earning requirements but rather toward their 2025 status.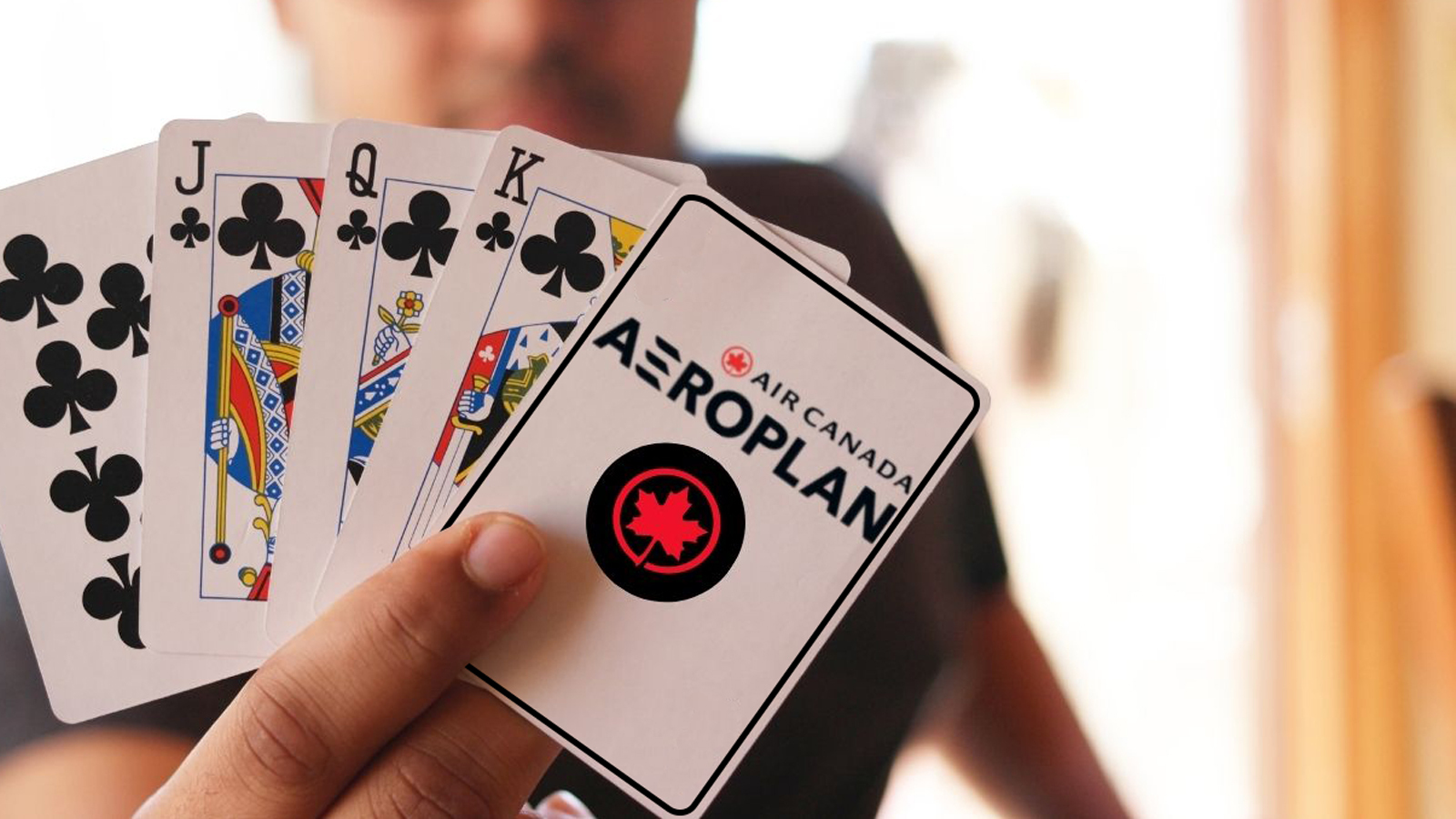 Many people booked Etihad first class apartments awards through Aeroplan earlier this year. Unfortunately, some of those bookings got cancelled, then reinstated, then recently cancelled again. I'm told that the second cancellation only affects a small number of bookings, but Air Canada is making a big effort to rectify it, rebooking customers on any available partner (including Emirates) and depositing 50,000 bonus points per traveller on top of refunding the difference if they downgrade to a business class redemption. It's a shame that Aeroplan and Etihad couldn't work out their differences over what sounds like a small number of bookings, but this is as good of a gesture from Air Canada as anyone could expect.
If you're planning trips to or from Europe, Flying Blue has probably become an even more attractive option given recent award pricing adjustments. Whereas the cheapest awards used to vary depending on where you're starting in the US, Air France / KLM have now reduced the starting price to 50,000 miles one way in business class from across the US to Europe. Economy and Premium Economy got a little bit more expensive from the East Coast, but a little less expensive from other parts of the US. Overall, this is very good news and pushes Flying Blue toward being even more competitive even in times when they are not running Promo Rewards.
I noticed Greg's little magnetic battery when we recently got together for our annual face-to-face "FMCon" (a meeting we hold for the employees of the blog every year where we discuss goals and ideas for the site). I don't personally use wireless charging in part because of the case on my phone, and I actually prefer to carry a (clunky) larger battery pack, but I still saw his and thought "Oh, that looks pretty cool!". Greg has a number of little gems like that in this post that you can get from Dell if you have credits burning a hole in your wallet.
This week we learned of what we believe to be an unwritten and previously unreported Citi rule regarding previous inquiries from other banks. A reader tip (thus far supported by a couple of other data points) indicates that you can not be approved for a Citi card if you have an inquiry from another bank within 5 days of your application on the credit report that Citi pulls. In other words, your best practice will be to wait at least 6 days after applying for a card with another bank before applying for a Citi card. See the post for a more detailed explanation.
This is just a short piece of news, but I knew that it would be relevant to readers looking for ways to meet spend on American Express cards, including anyone looking to spend an extra $170K before the end of the year for Delta Diamond status (*cough*Greg*cough*). Note that you can now pay residential rent, tuition, and quite a few other types of expenses via Plastiq with an Amex card.
Capital One ran one of the best deals of the year this week with an offer to get $200 off of a Premier Collection hotel, which made some hotels free or nearly free (and they came with free breakfast for two and a $100 property credit!). However, the search tool stinks. I made a quick video and wrote a post about how to use it, because if you just used the Premium Stays tab and didn't find any hotels, you probably missed properties that might have worked for you. Unfortunately, the incredible deal has ended, but it is nonetheless good to understand the way the search tool works (and doesn't).
Wyndham's partnership with Vacasa is the usually the best way to book a vacation rental using points in places covered by Vacasa's footprint. The process of finding and booking these rentals is surprisingly easy. In this post, you'll find a video where Greg walks you through the process of booking a Vacasa rental. While Wyndham recently devalued this option a bit, it is still frequently the best use of Wyndham points when available.
As this week was the first of the month, we had our monthly Ask Us Anything live Q&A on Youtube. In this post, Carrie summarizes what happened and you can find the video replay if you want to see us answering questions and playing with Zoom's goofy virtual effects for our post-Halloween episode.
The Air France KLM Mastercard can be an easy way to keep your Flying Blue miles alive, and it can help you toward elite status, but it isn't very exciting otherwise. Greg makes the point in this review that you could alternatively just get something like a Capital One Venture card or pair a Citi Double Cash with a Citi Premier and earn more miles from spend and possibly even get a transfer bonus to end up with even more than 2 miles per dollar spent — so it just doesn't make sense to spend much on this card for 1.5 miles per dollar.
Tim had a nice stay at the Andaz Savannah and it sounds like it ticks a lot of boxes for a Globalist visiting the city, but I just couldn't get past the lack of a door on the shower, which is something I increasingly associate with Andaz and it turns me away from the brand. Yes, I know that the half-shower-door trend extends well beyond Andaz, but it's something I have come to associate specifically with the brand. Still, he scored a nice upgrade and welcome amenity. I could see this being a good choice if visiting Savannah.
---
That's it for this week at Frequent Miler. Keep an eye out for this week's last chance deals and mark your calendar so you don't miss your favorite deals.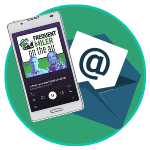 Want to learn more about miles and points?
Subscribe to email updates
 or check out 
our podcast
 on your favorite podcast platform.