Marriott has gone Brazenly Bananas with its Bodacious Body of absolutely Blissful and Benevolent B names. Not content with its current crop of credit card B's (the Bonvoy Bold, Boundless, and Brilliant cards), it sounds as though Marriott will launch two more obscurely named B cards in September. This week, Greg and I discuss what we expect to see from those cards and how we think they will affect the current cluster of cards. Keep in mind that the updates and changes are still just rumors, but we speculate as to why we think they are likely to come true and what that means about when and what you may want to add to your wallet.
Elsewhere on the blog this week, read about the best ways to amass free hotel nights, how to pack your bags and select your seats for your next big trip, which welcome bonuses pack the most punch and a lot more. Watch, listen, or read on for more of this week at Frequent Miler.

1:05 Giant Mailbag: How to find and book awards on Virgin Atlantic's website
3:41 3 Cards, 3 Continents, 1 update
9:58 Awards we booked this week
19:16 Mattress running the numbers: Winc Wines AA Loyalty Point Mileage Run
22:41 What crazy thing….did Marriott Bonvoy do this week?
26:26 Main Event: New Marriott Cards are Coming (Probably)
1:07:22 Question of the Week: How can I find Hyatt properties by category or location?
Subscribe to our podcast
We publish Frequent Miler on the Air each week in both video form (above) and as an audio podcast. People love listening to the podcast while driving, working-out, etc. Please check it out and subscribe. Our podcast is available on all popular podcast platforms, including Apple Podcasts, Spotify, and many more.
Alternatively, you can listen to the podcast online here.
This week at Frequent Miler
If the rumors are to be believed, we will soon see about a Billion Beautiful Bonvoy cards on the market. Ok, it won't be that many cards, though it may start to feel like a billion B words to describe name them. In this post, Greg makes his predictions both for the new rumored $250 cards and the updates that had previously been rumored and are now feeling imminent on the Brilliant card.
With so many Marriott cards kicking around, you certainly may find yourself facing down the prospect of soon-to-expire free night certificates. Greg had previously published the "rules" for extending those certificates, but we later heard from readers who had difficulty. Greg reached out to get official word on this from Marriott and the official word is as clear as mud: certificates can maybe sometimes be extended, but Marriott continues to be uninterested in making an official policy decision / announcement as to when and why. It seems like agents have some latitude here, so if at first you don't succeed, hang up and try, try again.
Searched for paid hotel rates lately? Can you spell "s-t-i-c-k-e-r  s-h-o-c-k?" With hotel rates significantly higher than pre-pandemic in many markets, hotel points and free night certificates are arguably as valuable as ever. In this post, Greg lays out your best ways to sleep cheap in each chain program whether through points or free night certificates.
It's not only hotel prices that have skyrocketed over the past couple of years; so, too, have the welcome offers on Amex Gold and Platinum cards. In addition to the lofty offers we've long been listing on our Best Offers page, there are some positively stratospheric targeted offers out in the wild. In this post, Tim compares targeted offers to help you decide which is right for you (and let's be real: to help you remember which ones are available on each card!).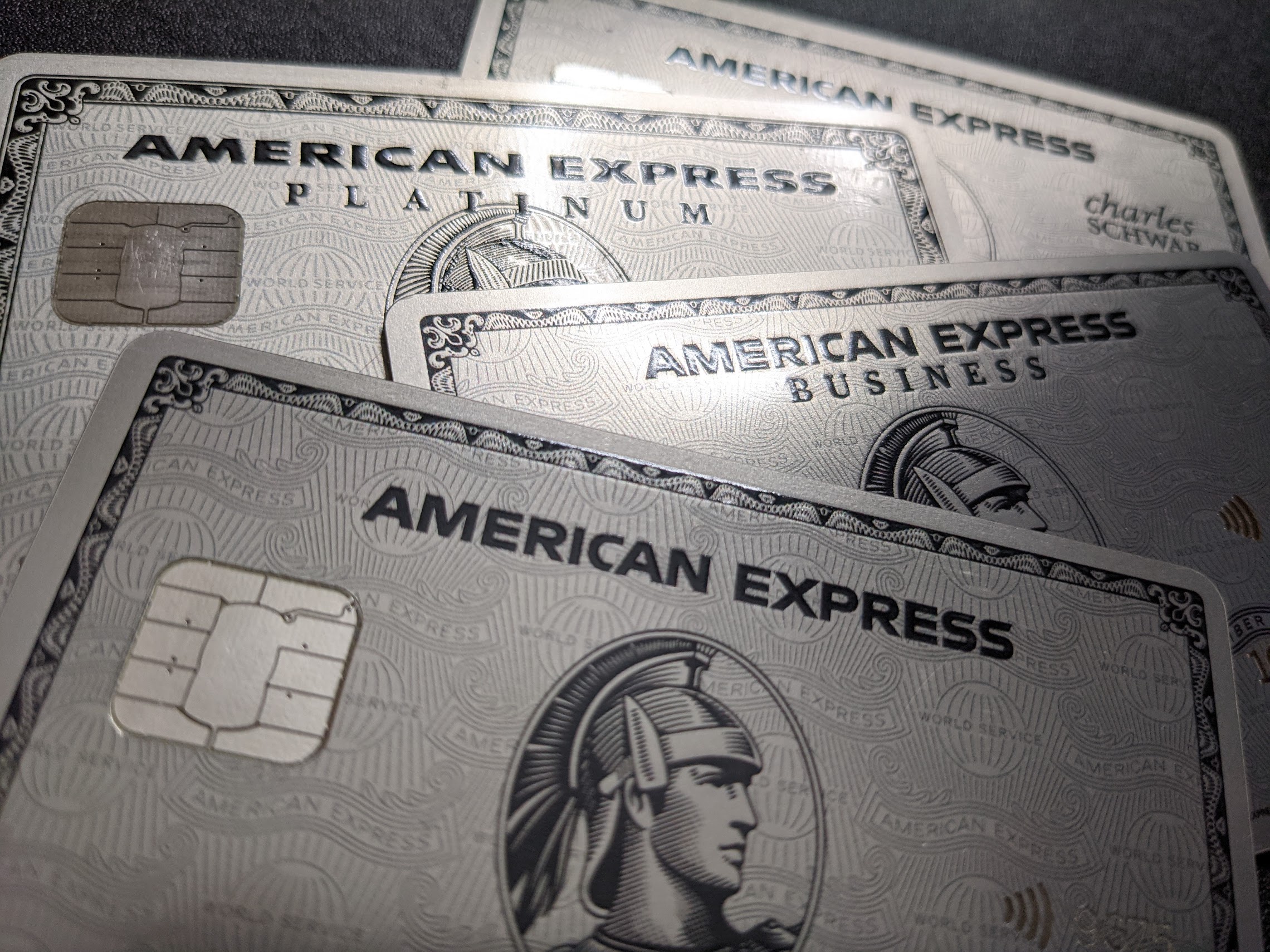 Welcome bonuses aside, it can be well worth it to keep an Amex Platinum card long-term for its bevy of benefits (I couldn't resist). But which is the best version — business or personal? Schwab or Morgan Stanley? Does it matter how many cardholders you'll have? Greg had previously published a comparison that has now been updated with numerous changes we've seen to the many flavors of Platinum over the past year.
Now that you've amassed your hotel nights and earned a ton of Membership Rewards points from those lucrative offers, it's probably time to start booking your trips all around the world. Once you've locked in a partner award booking, the next thing on your mind is probably securing your exact seat on the plane. Unfortunately, it's not always easy to figure out how to save that seat selection. Fortunately, Greg put together a guide to help you do it.
Once you've booked your ticked and locked down your seat, it's time to pack your bags. Ever wondered how some people seem to carry almost nothing and travel for months at a time? Carrie lets you in on her secret tips for packing light and minimizing the disappointment over what you didn't think to bring. I have a feeling that each of us is going to walk away from our 3 Cards 3 Continents challenge wishing we had paid more attention to some part of this post — if only we knew which part.
Speaking of packing your bags, I've spent the better part of the last year packing my stuff into swanky suitcases that I got from a Point Debit Card promotion last year. However, nine months into owning luggage that I would never have dreamed of buying at the retail prices, I'm already leaving one of them in the closet to store collect bunnies rather than  countries. Read about why and what I think of these two bags that would now cost more than $2700 today.
Greg made it to his latest Miraval — the Miraval Berkshires in Western Massachusetts. This property is kind of in my backyard (here in Upstate New York, back yards are big — it's almost two hours from me) and I keep contemplating sending my wife for a weekend with a friend (the Miraval experience isn't really my thing), but I'm still just not sure we can justify the price tag of a Miraval resort. Greg really enjoyed this one and the pictures do indeed look scenic. Here's the tip Greg missed in the post: if, after unplugging and recharging your batteries you need to also replenish some points, there's a Simon Mall less than 5 miles away :-).
---
That's it for this week at Frequent Miler. Keep your eye out for this week's last chance deals.