Over the past couple of years, when someone would ask me for advice on hotel credit cards, I would almost unequivocally say that one shouldn't get a hotel credit card to use it (for spend outside of the chain anyway), but rather just for its welcome bonus…with the addendum that some hotel cards are worth keeping long-term for ongoing benefits (like an annual free night, status, etc). Reflecting on that, I've personally gathered too many hotel credit cards for their ongoing benefits, and I need to thin the herd. I've decided that the Marriott and SPG cards have got to go. Here's why.
Current portfolio needs thinning
I'll admit that I have become a bit of a pack rat when it comes to hotel credit cards. As noted above, the time has come for a purge. At the moment, between my wife and I, we have the following hotel credit cards:
Marriott Rewards Premier Credit Card (x2)
Starwood Preferred Guest Business Card (x2)
Starwood Preferred Guest Credit Card (consumer version)
Ritz-Carlton Rewards Visa Infinite
Hilton Honors Aspire (x2)
Hilton Honors Ascend
Radisson Rewards Premier
Wyndham Rewards
IHG Rewards Club Select
 As you can see, we need to do something about that situation as that represents far too much to pay out in annual fees. Maybe I could justify each card on a case-by-case basis, but I definitely can't justify the collective whole by any stretch.
Why the Marriott-heavy collection?
The main reason for sitting so Marriott-heavy at the moment was in order to find out what would happen with all of these credit cards as the programs merged.  Last March, long before we knew what the new program would look like, Greg wrote about the fact that there could be hidden opportunities in having a number of the cards (See: Investing in change: Marriott / SPG / Ritz new program opportunities). We held on to the collection above in order to see what might be in store.
At this point, we know a lot about how the credit card landscape is shaping up (See our Marriott SPG Ritz Transition guide for full details). Assuming we upgraded our Marriott Rewards Premier cards to the Premier Plus versions, we would end up with five annual free night certificates good at hotels that charge up to 35,000 points per night between our two Marriott cards and three SPG cards. That would come at a total cost of $475 in annual fees over those five cards (not including the Ritz card).
That doesn't seem like an altogether bad price for 5 hotel nights. It started to sound even better when I started looking at some of the properties where those certificates will be valid as per the new award chart. As Greg noted in his analysis, there are 1,126 properties in the 35K category alone (out of 6,341 costing 35K or fewer points).
Many of the 35K properties are in destinations where I can imagine room rates eclipsing $95 per night. Further, there are enough hotels in locations closer to home — including New York City and other cities where I commonly travel — that I know I could come out ahead versus the cash cost of paying for a room. Heck, part of me is tempted to keep a couple of these for a free weekend in New York City every year. But I'm not going to keep my Marriott/SPG portfolio of cards for three reasons.
Reason #1 for axing my Marriott cards: Free isn't free
Marriott charges resort and destination fees on award stays. Hilton and Hyatt do not. IHG charges those fees sometimes (and other times they do not). Resort / destination fees can vary from $25-$50 per night (or even reach higher in some locations). That's before taxes are added to those fees. What's more, while Hyatt waives parking fees for Globalist members, Marriott does not waive parking fees for elite members. That "free" weekend in New York City would become not-so-free pretty fast.
While free parking isn't a common elite benefit with most chains, the tacky fee for choosing a Marriott hotel is something they could easily eliminate. I categorically hate these "resort" and "destination" fees and the fact that hotels are not required to include them in the price of the room. It bothers me all the more when they take away from the joy of free.
Reason #2 for axing my Marriott cards: Top tier elite status is harder with Marriott
I enjoy having hotel status. It's definitely not something I need — my wife and I traveled for years without even knowing what hotel status was. But I've come to enjoy a nice hotel breakfast, occasional room upgrade, theoretically better service, etc. Top-tier elite status with Hilton is easy: pay $450 per year for the Hilton Honors Aspire card, get top-tier Diamond status as one of the many benefits of the card. Top-tier status with Hyatt is now easier to achieve as I previously laid out in our post about the new World of Hyatt Credit Card. Even if you don't have top-tier elite status with Hyatt, it is easy enough to borrow it (See: How to get top-tier Hyatt elite benefits without status).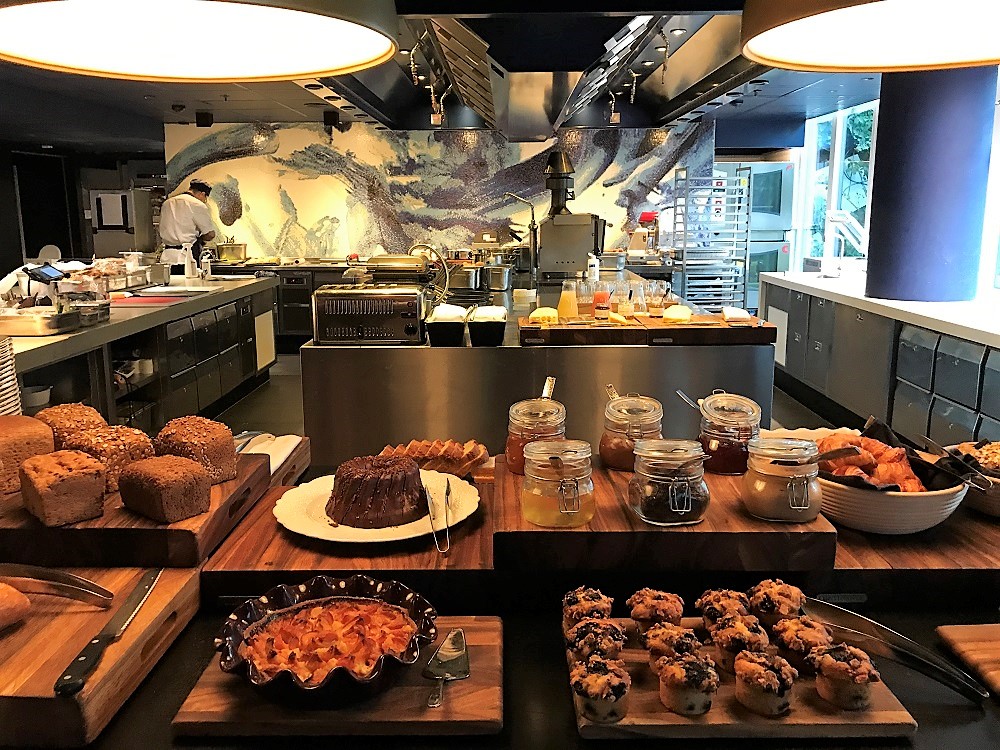 The new Marriott program will have three "Platinum" levels: Platinum Elite (50 nights), Platinum Premier Elite 75 (75 nights), and Platinum Premier Elite 100 (100 nights + $20K spend). Even considering the 15 shortcuts to Marriott Platinum Elite status, I'm never going to reach Platinum Premier Elite 100 because I'll never spend $20K with Marriott hotels. The highest I can hope for is Marriott Platinum Premier 75. Subtracting the 15 nights of elite credit I would get next year with one of the credit cards (since that's the max you'll get no matter how many of the credit cards you hold starting next year), I'd need 60 nights to reach Platinum 75K. That's not going to happen for me, either.
And so the highest I can hope for is 50-night Platinum status. After 15 nights of elite credit from any of the credit cards, I'll need another 35 nights to get that status. This isn't an unreasonable number for me if I dedicated all of my stays to Marriott.
However, I'm unlikely to do that because of….
Reason #3 for axing my Marriott cards: It will be harder to collect additional free nights
After the programs merge in August, it will be harder to collect Marriott points from credit card spend. This is because the SPG cards will go from earning an effective 3x Marriott points everywhere to just 2x everywhere. That means it will require $17,500 in spend on one of those cards in order to earn one additional 35K night (to go with my certificates above). If I instead spent that $17,500 on a no-fee 2% cash back card, I'd earn $350 cash back. Trading $350 cash back for 1 free night at a 35K property isn't a good value proposition in most instances.
Since Marriott is also transfer partners with Chase Ultimate Rewards, I could alternatively use cards like the Chase Ink Cash or Ink Business Preferred or the CSR to generate points in bonus categories that are greater than 2x. But here's the thing: Greg did a comprehensive analysis of the amount of spend required to earn free nights with Marriott, Hyatt, and Hilton (based on the new Marriott chart) — see: Manufacturing free nights (Hyatt, Hilton, Marriott). Under almost every condition Greg considered — from unbonused spend to grocery store spend to office supply store spend and more — Marriott required more spend to generate low category free nights, "average" free nights, and top-tier free nights when compared against either Hyatt or Hilton. And that's without considering Marriott's resort and destination fees tacked on.
In fact, if you look at that post on manufacturing free nights and do some math considering the options for MS in the various categories, it will likely become apparent that one could MS free nights in "average" Hyatt and Hilton properties for less than the $95 annual fee on the Marriott cards.
The bottom line is that it won't make much sense to manufacture free Marriott nights as compared to free Hyatt or Hilton nights — which makes that chase for elite status all the more elusive as I definitely won't pay for 35 nights out of pocket.
But I'm still going to spend my way to new Marriott Platinum status
All that said, I am going to qualify for the "new" Marriott Platinum (50-night status) for 2019 via the Ritz-Carlton credit card. I recently realized that I had done about $4,600 in spend on the card earlier this calendar year and I had about $3,000 in upcoming legitimate expenses that could easily be paid with my Ritz card (before August). That leaves me somewhere around $2400 short of reaching the $10K annual spend for Ritz Gold status, which will convert to new Marriott Platinum status in August. I've decided that since I can be that close without much effort or huge opportunity cost, I'll meet that additional spend this year in order to get 1 year of new Platinum status (i.e. free breakfast / lounge access at many — though certainly not all — Marriott properties). My Ritz card will then follow the other SPG and Marriott cards out the door when its fee posts later this year unless there is some incredible unexpected new benefit announced on that card next month.
With the potential huge win in Marriott Travel Packages and the incredible opportunities with the SPG off-the-charts properties come August, I do intend to make a couple of stays at Marriott properties next year. Particularly considering a 7-night stay certificate, having Platinum status and therefore scoring free breakfast / lounge access for a week could certainly come in handy.
That said, I don't see myself continuing on with Marriott beyond 2019 since Hilton and Hyatt make elite status much simpler and I can manufacture free nights with those chains more cheaply.
Bottom line
Hotel credit cards can certainly be worth keeping for ongoing benefits like an annual free night if you know you'll put that free night to good use and for outsized value. That said, I just don't see myself continuing on with Marriott after 2019 considering how easy it is to procure status with Hyatt and Hilton. Further, Marriott's free nights aren't really free if you end up at one of the many properties where they now charge a resort or destination fee, further reducing my interest in the program versus the alternatives. I'll enjoy a year of Platinum status and burn a 7-night certificate and (hopefully) some nights at top-tier former SPG properties next year, but as the fees post on my Marriott and SPG cards, they will drop out of my wallet in favor of cheaper free nights and easier elite status. Glancing back at my stable of hotel credit cards, they probably won't be the only ones riding off into the sunset this year.