Does two years of free companion travel and points to cover more than $1500 in airfare sound good to you? Southwest Companion Pass Open Season has officially begun and this week we discuss strategies to take advantage of one of the best deals in domestic (and Mexico/Central America/Caribbean) travel. Are we going for the Companion Pass? Did we think Chase would honor the Aeroplan transfer bonus for those who transferred 10/29-31? What crazy thing did Greg the Frequent Miler do this week? Watch or listen to Frequent Miler on the Air for those answers and more.
Elsewhere on the blog this week, we highlight the big welcome bonus opportunities out there, how to use the Ultimate Rewards fortune you've amassed, a plan of attack for building great Aeroplan awards (which could be a great use of Chase points this month!), and a lot more. Watch or listen to the show and read on for more from this week at Frequent Miler.

1:00 Giant Mailbag: Is the Alaska Airlines Visa worth it anymore?
4:00 What crazy thing….did Chase do this week?
6:42 What crazy thing double header! What crazy thing…did Greg the Frequent Miler do this week?
9:54 Awards we booked this week
15:37 Mattress running the numbers: Should you transfer speculatively to Aeroplan?
25:05 Main Event: Southwest Companion Pass Open Season
29:34 What are the rules for earning the Companion Pass and why is now the time to earn it?
30:58 Timing of the credit card bonuses
37:35 Can I just pick any do cards?
43:22 Is there an ideal two-card combo?
49:53 Are we going to go for it?
56:39 Question of the Week: Is it worth joining a paid group for tailored award travel guidance?
Subscribe to our podcast
We publish Frequent Miler on the Air each week in both video form (above) and as an audio podcast. People love listening to the podcast while driving, working-out, etc. Please check it out and subscribe. Our podcast is available on all popular podcast platforms, including Apple Podcasts, Spotify, and many more.
Alternatively, you can listen to the podcast online here.
This week on the Frequent Miler blog…
Just at the right time for Southwest Companion Pass season come new offers on the Southwest consumer cards. Any of these three offers will get you more than halfway to a Companion Pass — just be sure you hold off on completing spending requirements so that you earn the welcome bonus points in 2023 so you'll be more than halfway to a 2023 & 2024 Companion Pass. You'll still need at least one business card, but I personally think that the Priority Card is the best card for frequent Southwest travelers and is worth its 5/24 slot. But beware that the consumer offers are scheduled to end 12/5/22.
If you're not hunting down a Southwest Companion Pass, you need to set your sights on the Ultimate Rewards bonanza that is currently on offer. I am surprised to see the chance to earn 90,000 valuable transferable points on two different cards that have no annual fee — if you ever thought you might want one of them, there's no time like the present. And that's not all — the big offers just keep on coming.
With several Ultimate Rewards-earning cards offering increased bonuses at the moment, you might be wondering just what you can new with a newfound Ultimate Rewards fortune. This post highlights some of the best uses of Ultimate Rewards points — and some of the worst uses that you'll want to make sure to avoid. The good news is that there are plenty of ways to get outstanding value for your points.
Someone in the comments of my post about how to tackle a complex Aeroplan award for 4 passengers in business class during peak summer travel 2023 asked for the Cliff's Notes version, so here you go: Booking Aeroplan awards can be complex but also a lot of fun. Given the 30% transfer bonus this month from Ultimate Rewards, this could certainly be another great way to use that Ultimate Rewards fortune. I could probably spend all day looking at Aeroplan awards — and this post shows how I find what I'm looking for (or sometimes what I didn't know I was looking for).
I think a lot of people would automatically pick Hyatt Globalist here, but despite loving Hyatt Globalist status, I don't know that's the one I'd pick since so many of Hyatt's top-tier benefits can be replicated in other ways. Someone in the comments made the point that hotel status is attainable at reasonable cost through a combination of your normal activity and mattress runs. High-level airline status is much more difficult to achieve in most cases. While I'm not big on airline elite status since most of my travel is on award tickets in premium cabins internationally, I think I'm convinced that very high level elite status might be worth it for access to better lounges and exclusive check-in areas (and when I say "worth it", I mean "worth choosing as the imaginary gifted status", not in the sense of worth chasing with paid travel).
I don't think anybody responding to the previous post picked out Marriott Titanium :-). My gut reaction answer to the title question of this post was "nope". Then I read Greg's post about being within a stone's throw of Marriott Titanium status and I changed my mind. Since he would end up three nights short of Titanium, I'd definitely mattress run for the 40K free night certificate if he can find a Marriott hotel for around $50-$60 per night. If he can't do that, I think it's worth considering spending $15K on his Marriott Bonvoy Boundless if he can do that by year's end. You get 1 elite night for every $5K spend. The card earns 2x on most purchases, a rebate worth around 1.6% ($80). If we value an elite night at $50, that's like a return of $130 in value for $5K spend (2.6%). The math there is murky, but I'm confident that Greg will probably use his points to better than 0.8c per point and he'd have to try hard to use the 40K free night certificate to less than $150 in value, so I think this is a clear and easy win. If he's got the offer for 10x at gas stations on up to $1500 in spend, this becomes a no-brainer in my opinion. I don't know what he's thinking on the Suite Night Awards — take the 40K cert and certainly get better value than the cost of doing business.
As someone who has never been invested in the SkyMiles program, I took the news about another Delta devaluation on partner awards as not-really-news. I totally get the disappointment among the Delta-loyal who are sitting on piles of miles with few ways left to use them at reasonable value on partner airlines, but Delta has clearly been moving in this direction for a long time. In most cases, I think Delta miles are best used on domestic flights — and this latest devaluation only adds another reason that's true.
I never used to have any interest in all-inclusive hotels, but a stay at the Hyatt Ziva Los Cabos a few years ago turned the tide on that for me. I haven't returned to one in the nearly 4 years since that trip, but I would consider it for a family vacation where we just want to lounge by a pool or beach (and let's be real, that's about all my kids care about on vacation). I feel like Mexico/Caribbean/Central America works for that type of trip since I think I'm more likely to consider an all-inclusive for a 3 or 4-night trip and those locations are just the right distance for that type of trip for us.
I feel like I should probably get interested in the X1 card. It hasn't petered out, though now that they are publicly-available they have put a cap on 3x earnings. I actually think that's a positive sign — if I know where the speed limit is, I can have at least some more confidence that I won't exceed it and lose the value of accumulated rewards. I don't love Airbnb, but there's something to be said for a card that can effectively earn 3% back toward Airbnb or the major US airlines even if you don't value the rest of the redemption options. I'm still not sure it's worth a 5/24 slot if you're under or close, but if you're over with no chance of falling under soon enough to get the new 90K Ink offers, this could be an interesting addition to the ole wallet for "everywhere else" spend.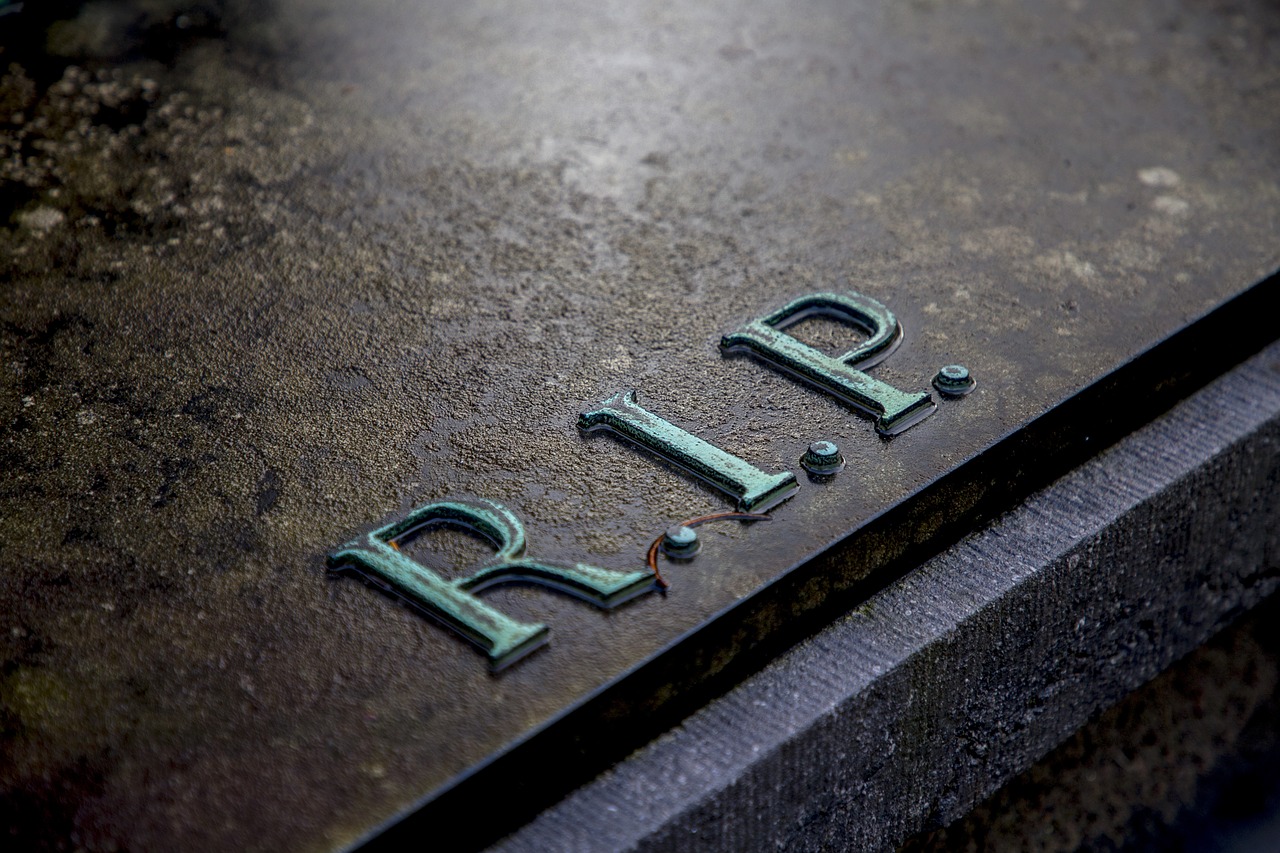 For Halloween, Greg resurrected the Ghosts of Wallets Past. The funny thing about the "glory days" is looking back at how not-all-that-great the glory days were. Remember how excited we were to effectively earn 1.25 airline miles per dollar spent with the SPG card? In a world of no-annual-fee-2x-transferable-points-cards, it sure feels quaint to have been so excited about a card that only offered 0.25 miles more than most airline cards. I enjoyed the nostalgia here, but I also see how "the game" has developed — cheers to 4x dining and 8x gas and 2x anywhere and 4.625% cash back today (Saturday, 11/5/22 only) for Bank of America cardholders with Platinum Honors status :-).
I bought 4 with "old" packaging and 4 with "new" packaging at a single Staples store this week and while they all came up fee-free with the latest promotion, the receipt reflected that four rung up at $6.95 and four at $7.95 before the promo. We've also received a number of reports about "Everywhere" Visas ringing up at $7.95 at Office Max / Office Depot despite the packaging still reflecting a $4.95 fee, so it seems that this higher activation fee will likely make its way around to other gift cards near you. Will Office Depot change their promo format? Will grocery store and pharmacy cards befall the same fate? Probably yes all around.
While Aeroplan has stolen my heart as of late, Avianca LifeMiles is another love of mine for Star Alliance awards with no annoying surcharges. Avianca is particularly appealing for their mixed-cabin awards or weird pricing anomalies and occasional wacky award sales like that recent one for 25.5K miles in business class between Brussels and New York. This guide shows you the best of the LifeMiles sweet spots.
---
That's it for this week at Frequent Miler. Keep your eye on this week's last chance deals to make sure you don't miss out on those deals ending this week.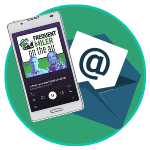 Want to learn more about miles and points?
Subscribe to email updates
 or check out 
our podcast
 on your favorite podcast platform.