Update 3/6/23: Alas, all good things eventually come to an end. We've just received word that the 90,000 Ultimate Rewards points bonus on the Chase Ink Cash and Ink Business Unlimited will be ending soon (more details here). If you've been on the fence about getting one (or both) of these cards, now's the time.
Last week, we wrote about higher welcome offers for several Chase cards that were available via non-public (and thus somewhat marginal) links and also in branch. Among these were best-ever 90,000 Ultimate Rewards point offers for the Chase Ink Business Unlimited and the Ink Cash. But, at the time, there was also some scuttlebutt about these increased Chase Ink offers soon becoming publicly available.
The wait's over.
Last night, both of these massive, 90K offers came online. Not only have the welcome bonuses increased, but the minimum spend required to achieve them was lowered to $6,000 each. These are now two of the top four business cards on our Best Offers Page and I believe that they are also the best welcome offers that we've ever seen on a no annual fee card.
The Deal
Best ever welcome offers for the Chase Ink Cash and Chase Business Unlimited cards: 90,000 Ultimate Rewards points after $6,000 spend within the first 3 months of card membership
Offers and Key Card Details
Quick Thoughts
I've made no secret about my love for the Chase Ink Cash. Our household has four of them and they're stalwarts of our credit card portfolio due to the 5x earning on office supply stores, internet, cable and phone services. By taking advantage of some office supply stores' constant sales on gift cards (like this one starting over the weekend), you can effectively use them to earn 5x on any expense that you can use a debit card for.
But pushing that aside, these offers are absolutely bonkers for any card, let alone for two cards that don't carry an annual fee. Our Reasonable Redemption Values pegs Chase Ultimate Rewards at 1.5 cents each, making each of these 90K bonuses worth over $1300 without factoring in the additional rewards that can be earned from the minimum spend.
In short, these offers are incredible. If you're eligible, they are absolutely worth considering.
If you're in a P2 situation, a household referral would actually provide slightly more total points as referrals currently generate the old 75K offer and the referrer earns an additional 20K points, for a total of 95,000 Ultimate Rewards points. That said, if it were me, I would wait a bit to see if Chase eventually raises the referral offer to match the direct one.
Chase Ink Business Unlimited and Ink Cash Application Tips
Should you apply?
Even though these are business cards, it's a great choice for anyone interested in earning Chase Ultimate Rewards points. It offers an excellent combination of a great signup bonus, no annual fee, super-valuable points, and solid rewards for all spend. If you are eligible (see next section) and you don't already have the similar Freedom Unlimited card, you should consider both of these, especially with offers like these available.
Are you eligible?
To get this card you must have a business, and you must be under 5/24 (more on 5/24 below).
With a single business it's possible to sign up for each Chase Ink card
and to earn a welcome bonus for each:
Ink Business Preferred
,
Ink Business Cash
,
Ink Business Unlimited
, and
Ink Business Premier
.
---
Similarly, if you have more than one business,
it's possible
to get the same Chase Ink card and signup bonus
for each business you own
.  This is true even though the application terms state otherwise: "
I understand that any new cardmember bonus offers for this product are not available to either current or previous cardmembers of this product who received a new cardmember bonus for this product in the last 24 months
."  Despite those terms,
it's very common for people to
successfully
sign up up for more than one of the same Ink card across multiple businesses
.
---
Applying for Business Credit Cards

Yes, you have a business: In order to sign up for a business credit card, you must have a business. That said, it's common for people to have businesses without realizing it. If you sell items at a yard sale, or on eBay, for example, then you have a business. Similar examples include: consulting, writing (e.g. blog authorship, planning your first novel, etc.), handyman services, owning rental property, renting on airbnb, driving for Uber or Lyft, etc. In any of these cases, your business is considered a Sole Proprietorship unless you form a corporation of some sort.

When you apply for a business credit card as a sole proprietor, you can use your own name as your business name, use your own address and phone as the business' address and phone, and your social security number as the business' Tax ID / EIN. Alternatively, you can get a proper Tax ID / EIN from the IRS for free, in about a minute, through this website.

Is it OK to use business cards for personal expenses? Anecdotally, almost everyone I know uses business cards for personal expenses. That said, the terms in most business card applications state that you should use the card only for business use. Also, some consumer credit card protections do not apply to business cards. My advice: don't use the card for personal expenses if you're not comfortable doing so.
Chase's 5/24 Rule: With most Chase credit cards, Chase will not approve your application if you have opened 5 or more cards with any bank in the past 24 months.

To determine your 5/24 status, see: 3 Easy Ways to Count Your 5/24 Status. The easiest option is to track all of your cards for free with Travel Freely.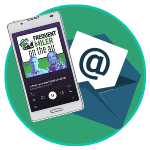 Want to learn more about miles and points?
Subscribe to email updates
 or check out 
our podcast
 on your favorite podcast platform.