Following the news that IHG is introducing exciting new elite benefits, it's now worth comparing IHG to the other chains that offer significant elite perks: Marriott, Hilton, and Hyatt.  Which chain offers the most compelling elite benefits?  And which benefits are easiest to obtain?  To be clear, the goal here isn't to decide which has the best loyalty program overall, but rather to drill down into the quality and obtainability of each chain's elite perks.  This will provide the fodder for future discussions about which program is best overall.  That discussion would consider not just elite benefits, but other important factors too such as award prices, point earnings, 4th and 5th night free award bookings, and more.
Elite Benefit Summary Chart
Hilton
Hyatt
IHG
Marriott
Breakfast
Breakfast details
Daily food & beverage credit within U.S. Continental breakfast for 2 elsewhere
Lounge access, or full restaurant breakfast for 2 adults + 2 children when lounge is unavailable
Full breakfast for 2
Varies by brand: nothing, $10 per day, breakfast in lounge, breakfast in restaurant
Elite nights required for free breakfast
40
(28 in 2022)
(Gold Status)
60
(Globalist Status)
70
(Diamond Status)
50
(Platinum Status)
Earn benefit w/ credit card shortcuts?
✅
✅
✅
✅
Club Lounge
Elite nights required for unlimited free lounge access
60
(42 in 2022)
(Diamond Status)
601
(Globalist Status)
40
(via Milestone Rewards)
50
(Platinum Status)
Earn benefit w/ credit card shortcuts?
✅
✅
No
✅
Confirmed Suite Upgrades
# nights upgradeable
N/A
7
5
5(2)
Earliest upgrade can be confirmed
N/A
At booking
14 days in advance
5 days in advance
Upgrade point stays?
N/A
✅
Not Yet
✅
Upgrade free night certificate stays?
N/A
No
Not Yet
✅
Elite nights required for suite upgrade awards
N/A
50
(via Milestone Rewards)
20
(via Milestone Rewards)
50
(Via Choice Benefits)
Earn benefit w/ credit card shortcuts?
N/A
✅
No
✅
Early Check-In & Late Check Out
Elite nights required for guaranteed 4pm late check out
N/A
60
(Globalist Status)
N/A
50
(Platinum Status)
Elite nights required for requested early check-in
N/A
N/A
40
(Platinum Status)
100 + $20K Spend
(Ambassador Status)
Earn benefit w/ credit card shortcuts?
N/A
✅
Late Check-Out
✅
Early Check-In
✅
Late Check-Out
Other Great Perks
All members get waived resort fees on award stays. Gift Gold status with 40 nights; Upgrade gift to Diamond at 70 nights.
Globalists get free parking on award stays & waived resort fees on paid stays. All members get waived resort fees on award stays.
N/A
United Airlines Silver status for Titanium elites (75 nights)
Key Credit Card Shortcuts
Automatic Elite Status
Gold status with Surpass or Business card. Diamond status with Aspire card.
Discoverist status with World of Hyatt card or business card.
Platinum status with Premier or Premier Business card
Gold status with $450 Bonvoy Brilliant or Ritz card.
Meaningful Elite Status with Spend
Diamond status with $40K spend on Surpass or Business card.
N/A
Diamond status with $40K spend on Premier or Premier Business card
Platinum status with $75K spend on Bonvoy Brilliant or Ritz card.
Automatic Elite Nights
N/A
5 Nights per year with the World of Hyatt card
N/A
15 Nights with one or more consumer cards + 15 Nights with one or more business cards
Elite Nights with Spend
N/A
2 Nights per $5K with consumer card. 5 Nights per $10K with business card.
N/A
1 Night per $5K with Bonvoy Boundless card.
(1) Hyatt also offers Club Access Awards as Milestone Rewards beginning at 20 nights.
(2) Marriott offers five 1-night Suite Night Awards as a Choice Benefit at 50 elite nights and again at 75 elite nights each year.
Let's now dive into some of the major perks to see which programs are best…
Free Breakfast
Best Breakfast Benefit: Hyatt and IHG tie
On paper at least, it appears that IHG may have the best breakfast benefit since it includes a hot breakfast for 2, with very few exclusions.  I believe that even if you have lounge access during your stay, you'll still be eligible for free breakfast in the hotel's restaurant.  Hyatt comes very close, but will only provide free breakfast in the lounge when available.  On the other hand, Hyatt includes up to 2 children in the free breakfast benefit so that could be a tie breaker for some.  Hilton only guarantees a continental breakfast outside of the U.S. and food & beverage credits within the U.S.  Marriott has far too many exceptions to their breakfast benefit to be a legitimate contender here.
Easiest to Obtain Breakfast Benefit: Hilton
There's really no contest here at all.  With Hilton, Gold status gets you the breakfast benefit, and you can get Gold status simply by having any one of several Hilton credit cards, or an Amex Platinum card.
Lounge Access
Best Lounge Access Benefit: Hilton, Hyatt, and IHG tie
I'm not judging the quality of the lounges here.  I wish I could, but I don't have enough experience at Hilton and IHG lounges to make a credible comparison.  Instead, I'll simply note that Marriott offers the worst benefit here because Marriott's lounge access benefit doesn't apply to all brands.  For example, high level Marriott elites don't get free access to Ritz-Carlton club lounges.
Easiest to Obtain Lounge Access: Hilton
Again, there's no contest here at all.  With Hilton, Diamond status gets you the lounge access benefit, and you can get Diamond status simply by having the Hilton Aspire card or by spending $40K in a calendar year on the Surpass or Business card.
Confirmed Suite Upgrades
Best Confirmed Suite Upgrade Benefit: Hyatt
Hyatt, by far, offers the best confirmable suite upgrades.  Each upgrade certificate can be used to upgrade a stay of up to 7 nights, and it can be applied at the time of booking to either a points stay or a paid stay.  Unfortunately these upgrades cannot be applied to stays booked with free night certificates.  IHG's upgrades are next best with 14 day in advance confirmed bookings, but until they add the ability to upgrade award stays they'll remain limited. Marriott brings up the rear partly because their upgrades aren't confirmed until 5 days in advance (at best), and because many brands are excluded from this benefit, and many individual properties opt out.
Easiest to Obtain Confirmed Suite Upgrade: IHG
A confirmable suite upgrade, good for up to a 5 night stay, is available as a Milestone Reward after only 20 qualified nights and another can be chosen at 40 nights.  Hyatt and Marriott both require 50 nights for the first upgrade certificates.
Guaranteed 4pm Late Check Out
Best 4pm Late Check Out Benefit: Hyatt & Marriott tie
Both programs offer guaranteed 4pm late checkout to high level elites, but both also have exceptions (such as resorts) where late check out is subject to availability.
Hyatt: late checkout is subject to availability at hotels with a casino, Destination Residences, and Hyatt resorts, and (b) late checkout is not offered at Hyatt Residence Club resorts.
Marriott: 4pm guaranteed except at resort and convention hotels and Design Hotels, where it is based upon availability.
Neither Hilton nor IHG offer 4pm late check-out at all.
Easiest to Obtain 4pm Late Check-Out Benefit: Marriott
Marriott offers this benefit to those with Platinum Elite status.  This can be earned through $75K spend on certain cards, or you can get a huge leg up towards Platinum with 30 elite nights towards the 50 required by simply having both a consumer and business Marriott card.  See also: Shortcuts to Marriott Platinum Elite status.
Best Elite Program Overall
Best Benefits Overall: Hyatt
No contest here.  Hyatt has the best top-tier benefits.
Easiest to Obtain Elite Benefits: Hilton
Again, no contest.  Hilton makes it easy to obtain top tier status simply by having the Hilton Aspire card or by spending $40K in a calendar year on the Surpass or Business card.  And Gold status (which offers the breakfast benefit) is even easier.  Gold status is a free perk of the Hilton Surpass and Business cards, and also a free perk with the Amex Platinum card and Platinum Business card.
Final Thoughts
Despite the fact that IHG has greatly improved their elite program, they still don't compete well with Hyatt on quality of perks, or with Hilton on ease of obtaining perks.  That said, they've come a very long way to be included in this kind of analysis at all.  And, on a number of measures, they've leapfrogged Marriott with better benefits and fewer exceptions.
Regular readers won't be surprised at all that I crowned Hyatt best regarding quality of perks.  I've been a Hyatt fanboy for a while and that hasn't changed.  But Hyatt's elite program isn't much use unless you earn 50 or 60 elite nights per year.  Even with credit card spend helping, that's a very high bar.  That brings us to Hilton…
Meaningful elite status with Hilton is so easy to get that it's almost an afterthought.  Of course, nearly everyone should have at least Gold status with Hilton.  It's just a credit card away.  That's why when I think about earning hotel elite status, I don't really think about Hilton.  Hilton doesn't require much mental energy or debate.  The questions I have are more about how hard I'll try to earn status in the other programs, in addition to Hilton.  With Marriott, I already have lifetime Platinum status and so there's little reason for me to pursue status each year at all.  With Hyatt, the answer is always yes: I'm going for it — I love it.  And, for the first time ever, the answer with IHG is maybe!
And finally, I'll leave you with this: for most people it doesn't make logical sense to pursue hotel elite status.  By avoiding the elite status treadmill, you're free to pick whatever lodging looks best for your needs.  You might find, for example, that an independent Bed & Breakfast is both cheaper and provides a much better included breakfast than anything you can get from a chain hotel.  You can also book hotels through various specialty booking services (like Amex's Fine Hotels & Resorts) in order to get elite-like benefits without elite status.  See: Getting the elite experience without elite status via credit card & preferred partner hotel booking programs.  So, why do I ignore this advice and chase elite status?  For me, it's part of the game.  Plus, it's my job.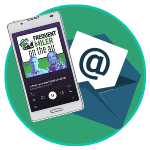 Want to learn more about miles and points?
Subscribe to email updates
 or check out 
our podcast
 on your favorite podcast platform.