Do you often read about the luxury travels of bloggers and think "That's nice, but it's not possible to do that with an entire family!"? This week, Greg and I decided to bet the Frequent Miler team's reputation as points and miles wizards on our ability to create an amazing trip for not one or two people, but for all five of us. We kicked that idea off by booking this week's amazing ANA First Class deal so that all five Frequent Miler team members could enjoy ANA's famed "The Suite" at the same time, taking 5 of the 8 seats in the first class cabin on a single flight. But it wasn't easy and didn't come without significant gamble along the way. On this week's show, Greg and I talk about making the decision, the mad dash to make it happen, a couple of missteps along the way, and a rogue agent's $12,000 gamble on our $60,000 booking (you'll get it when you listen).
Elsewhere on the blog this week, we talk about hacks to save a lot of miles on your next award booking, Bilt's killer new integration with Point.me, Greg's incredible adventure Down Under, and a lot more. Watch, listen, or read on for more from this week at Frequent Miler.

00:00 Introduction
01:18 Mattress running the numbers: Bilt Rent Day Promo: 100% transfer bonus to Hawaiian Miles
05:45 Mattress running the numbers: Marriott promo for double elite night credits
09:36 Noteworthy news this week Bilt integration with Point.me
12:22 30 Million+ Amex points for readers
17:08 Awards we booked this week, AKA…
17:24 Main Event: First Class for 5. Gambling on Frequent Miler's 2023 challenge.
59:19 Question of the Week: Will Delta protect your booking if you're traveling on two separate tickets booked via Virgin Atlantic?
Subscribe to our podcast
We publish Frequent Miler on the Air each week in both video form (above) and as an audio podcast. People love listening to the podcast while driving, working-out, etc. Please check it out and subscribe. Our podcast is available on all popular podcast platforms, including Apple Podcasts, Spotify, and many more.
Alternatively, you can listen to the podcast online here.
This week on the Frequent Miler blog…
Award space comes back with a vengeance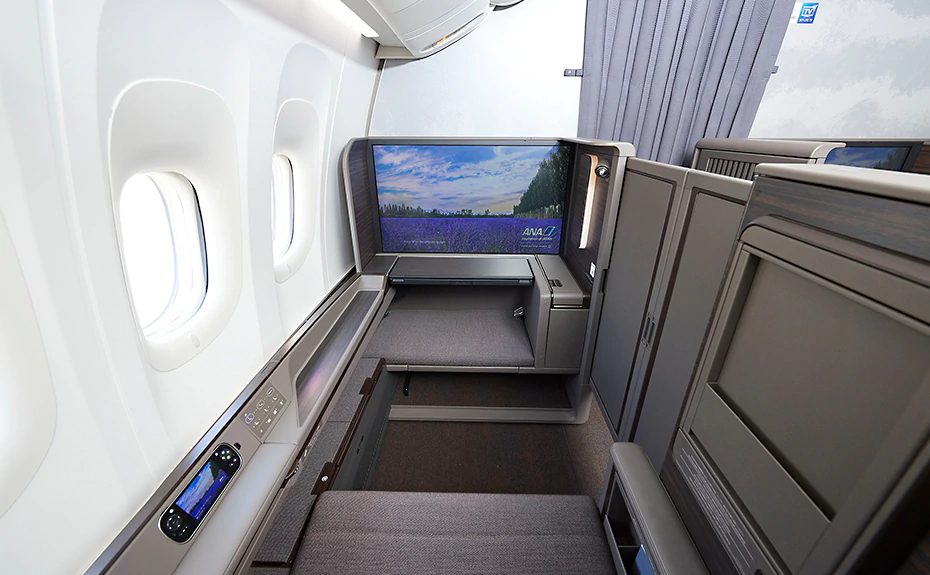 This week's podcast is really abut the amazing ANA First Class space that became available (See: ANA First Class wide open, up to 5 seats in The Suite!, but know that most of the availability is gone and it is not very likely that we'll see this kind of space again in the future. Still, understanding what happened would be worthwhile in the long-shot odds that it happens yet again). But that wasn't the only notable infusion of award space this week as we also reported 4+ business class award seats on Singapore Airlines to/from Frankfurt in November / December and 35K Business Class to Europe for a family: New York to Lisbon. I don't know whether these things mark the beginning of the "return to normalcy" for award space, but we can certainly hope they do!
When you just can't find the right price on the award you want, it might be worth looking at the price of that award to different cities. While "hidden city ticketing" (also known as "skiplagging") is a known process for spending less on paid tickets, the rise of more revenue-based frequent flyer programs has implications that include opportunities to save — and sometimes save big – on award tickets. How big? Maybe six figures per passenger.
While hidden city ticketing is one technique to potentially save miles when booking your award ticket, it isn't the only game in town. There are a number of great ways to "hack" award bookings to save more miles. This post lays out each of the many techniques we use regularly to save on award travel.
Of course, when we talk about "saving" on award travel, we are most often talking about ways to reduce the price of flying in business or first class. Why are bloggers so focused on sweet spots in premium cabins when the clear majority of customers are flying in economy class? The short story for me is that many economy class redemptions don't always yield very good value and even when they do, the gap between a business class award and an economy class award can sometime be a lot smaller than one would expect.
If you're looking to narrow the gap between where your point collection is now and where you want it to be, you might consider some of the cards we each put in our theoretical wallets when challenged to come up with the best point-collecting combinations for less than $250 in annual fees. That was the topic of last weekend's podcast, but this week Greg wrote out our picks and rationale for those who may prefer to take it all in via written word.
If you'd like to take in some extra points to get you closer to that next award, you might want to check your Amex account for the ability to refer to the Platinum 150K or Gold 90K offers. Stephen writes this week about how Frequent Miler Insiders Facebook group members have collectively earned more than 30,000,000 points by sharing with us their direct special-offer links (which we then publish on our Best Offers page). Note several key things: first, we only take direct links to the 150K / 90K offer (so you'll need to log in to your American Express account and if it says within your bank login that your friend will receive 150K / 90K, that's the targeted direct link to this offer….links generated from other cards do not pull up the same increased offer every time) and the only place to share your link is in the dedicated Frequent Miler Insiders thread as a reply to my first comment as per the thread instructions. Feel free to join the group and leave your link in the appropriate place if you have one of these two targeted referral offers.
In what can only be described as an awesome value-add, the (free-to-join) Bilt Rewards app now has an integration with Point.me that allows Bilt members (again, it's free to join!) access to award searches across Bilt's 12 airline partner programs. This is a valuable tool that I use almost daily; getting access for free is probably reason enough to join and engage with Bilt. Keep in mind that the tool is slow — the Bilt version isn't showing any results until the tool completely finishes a search (which takes just over two minutes), but the time savings over searching each program individually can quickly add up.
Greg recently spent a couple of weeks in New Zealand. His trip looked amazing, which is clearly reflected in this step-by-step review he wrote that gives us insight into the places he went and things he did. I especially loved his starring system, which gives the reader an easy way to refer back in the future and remember how much Greg liked any particular place or activity. There is a lot to take in here, but be forewarned that it's probably going to make you really want to visit New Zealand.
If you currently have a CLEAR membership for two people that you've been covering with a single Amex Platinum or Green card, you'll want to take notice that the cost is going up for those with the United or Delta discounts and the annual reimbursement on a single qualifying Amex card will not cover the cost for two members starting at next renewal after 2/1/23. You can of course sign up individually if you have two cards offering CLEAR reimbursements, but I wanted to include this post in week in review so that you know to do so if you'll be affected.
This week's deal of the week (apart from that ANA first class availability!) is Marriott's latest promotion: register now to earn 1,000 bonus points per night and double elite credit from February 7 to April 23rd. As we mention on this week's Frequent Miler on the Air, the chance for double elite night credits is enough to make both Greg and I shift some stays from Hyatt to Marriott. Whether or not you intend to chase Marriott elite status this year, it's worth registering so you position yourself to take advantage of this if you happen to end up with a qualifying stay.
---
That's it for this week at Frequent Miler. Keep your eye on our month-ending last chance deals to make sure you don't miss anything scheduled to end this week.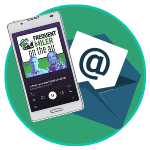 Want to learn more about miles and points?
Subscribe to email updates
 or check out 
our podcast
 on your favorite podcast platform.