Which loyalty programs are on the upswing and which are on a downward trend? At any given time, the answer to that question could be influenced by award chart changes, availability trends, new program features, elite status benefits, and so on. This week, Greg and Nick discuss their totally subjective feelings about each of the major hotel and airline programs and examine which are on the rise in their eyes.
Elsewhere on the blog this week, we discuss how to find the best award flights, what you can do to get your passport application reviewed in a hurry, IHG's new program in the real world, and a lot more. Watch, listen, or read on for more from this week at Frequent Miler.

01:05 Giant Mailbag
06:50 Card Talk: Chase Sapphire Preferred
19:17 What crazy thing….double header
19:32 What crazy thing….did Hyatt do this week?
22:30 What crazy thing….did Aeroplan do this week?
27:24 Award Talk: British Airways Business Class with AA miles
29:40 Free MSC Cruise
34:35 Seats.Aero adds Emirates
36:08 Main Event: Loyalty program changing fortunes
36:31 American Airlines
40:26 Delta
41:46 Southwest
43:13 United
46:37 Virgin Atlantic
48:27 Alaska
50:50 IHG
54:57 Hyatt
56:06 Marriott
59:20 Hilton
1:00:25 Wyndham
1:02:34 Choice
1:02:58 Radisson Americas
1:04:46 Question of the Week: What's your strategy regarding speculative bookings?
Subscribe to our podcast
We publish Frequent Miler on the Air each week in both video form (above) and as an audio podcast. People love listening to the podcast while driving, working-out, etc. Please check it out and subscribe. Our podcast is available on all popular podcast platforms, including Apple Podcasts, Spotify, and many more.
Alternatively, you can listen to the podcast online here.
This week on the Frequent Miler blog…
The new IHG One Rewards program looks pretty good on paper, but I was skeptical from the beginning as to whether or not IHG would successfully get its many different owners to play ball. In this post, Tim outlines his experiences with IHG One Rewards over multiple stays and brands. Surprisingly, I think there is a lot that IHG is getting right here. While the results weren't all rainbows and sunshine, I find it impressive that IHG has done as well as they have in creating consistency — and as I say on this week's podcast, the cheap price at which they perpetually sell points combined with the revamped loyalty program have me buying IHG points and moving them up in my mental lineup when searching for award stays.
If a luxury lineup is up your alley, you will no doubt know many of the airline products included in this post. The luxury that is within reach with miles and points is truly mind-boggling. I often find myself unable to adequately describe it to someone who hasn't experienced international business and first class. Perhaps the most amazing thing about the world's best first class flights is that many of these ultra-luxe experiences can be booked with miles and points, giving us all a chance at a glimpse into an entirely different world….perhaps for 8 or 10 or 15 hours at a time. This post will help get you there in style and comfort.
Speaking of getting there in style and comfort, Greg recently helped friend-of-the-blog-and-culinary-concierge Maisie complete her first-but-surely-not-last business class redemption. Whether you are new to award travel or someone for whom this world is old hat, there is something very enjoyable about watching Maisie learn and ask the questions that all of us had at one point in this game. I know I wasn't the only person rooting her on as I watched and this was a great reminder of just how much of a game-changer our game can be.
For at least a little while this week, I thought that I was going to have to settle for living vicariously through Maisie's travels as I wasn't sure that my son's passport was going to arrive in time for a big international trip that we have on the horizon. Luckily, I got some game-changing advice from Frequent Miler Insiders: to call a congressperson. We went from scrambling to plan a last-minute trip to El Paso for an in-person appointment to having a new passport in-hand in two days thanks to help from a politician. Now if only they could make everything move so quickly in Washington . . . .
In loyalty program craziness this week, Hyatt appeared to have changed the rules of the game in the middle of its recent promotion that awards 3K points for every 2 nights. Thankfully, we got an update this week that they are fixing this and will be making sure that everyone who was affected by the switcheroo in terms will be made whole by mid-June. That's a bit slower than I'd like, but it sounds like many people have already received corresponding adjustments, so perhaps the June deadline is more of a worst-case scenario.
Speaking of worst-case scenarios, I made my first MSC cruise line booking this week despite having read numerous negative reviews about their customer service and the quality of their offerings. Frankly, I just don't care about MSC's potential short-comings when the worst-case scenario is that we don't enjoy the ship but my family of four still spends 10 nights visiting some of the most beautiful ports on the Mediterranean with lodging, transportation, some meals, and entertainment included for $518 all-in after service charges. That's a worst-case-scenario with which I'll gladly live — and if it's anything like our experience on Carnival in Europe last fall, it may just manage to exceed expectations.
If beggars can be choosers, I'd beg you not to choose poorly with your 2023 Marriott choice benefits. If you have completed 50 nights this year (remembering that you could get either 30 or 40 just from holding the right combination of credit cards), the choices really come down to 5 suite night awards or 5 nights of elite credit. If you're planning to take the elite night credits, I would hold off as long as possible on making the selection so that you can be sure that you actually need those 5 nights to reach Titanium and that you will indeed reach Titanium with them, otherwise you would be far better off with the upgrades even if they don't clear most of the time.
Speaking of upgrades, Bilt Rewards has upped the ante in terms of the maximum number of points one can earn per year on paying rent. While the idea of paying enough in rent to earn 100K points per year seems outlandish to me, I know that rent in some large cities is high enough to have exceeded the old cap. I think the vast majority of people should now be able to earn points on the full rent every year. If you weren't previously earning points on rent, this is like getting a low-effort welcome bonus year after year.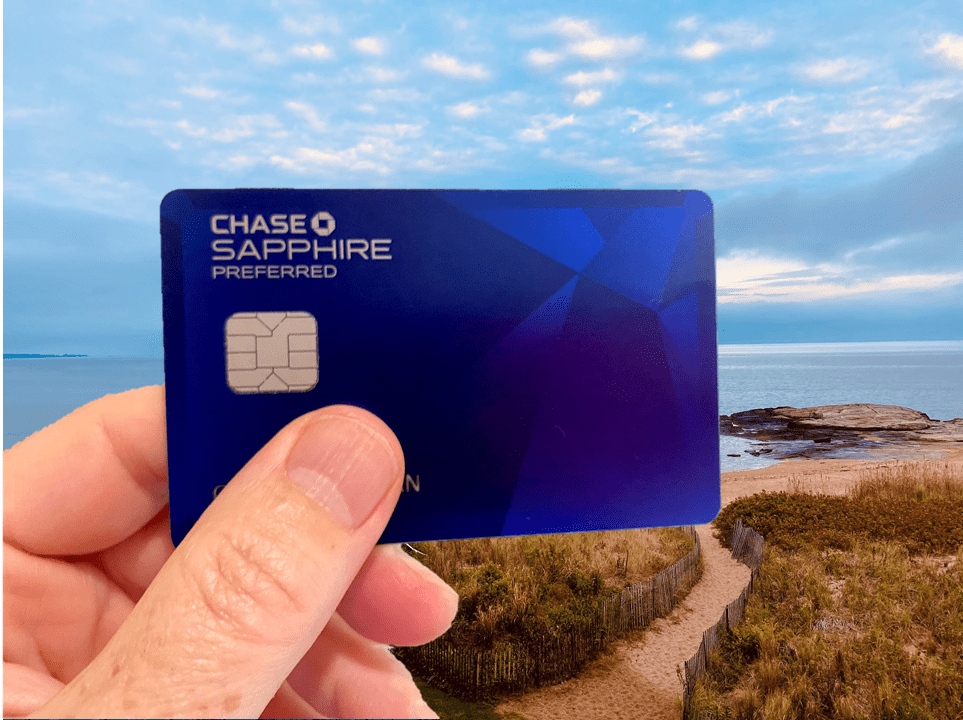 Of course, if you're after a great welcome bonus, you might need to pop in to a Chase branch for the in-branch offer that's alive for this card at the time of writing. If you're curious as to whether or not the Sapphire Preferred is a good fit for your wallet (and you weren't completely convinced by this week's Card Talk Segment), then check out this complete guide which should answer the vast majority of questions you're likely to have about what is widely considered to be the best beginner miles and points card.
Speaking of questions, the entire Frequent Miler team fields questions from readers on the first Wednesday of each month. If you missed our April 2023 Ask Us Anything, here is where you can find the rerun and run through this month's questions.
In other big credit card news this week, there is a new public offer out on the Marriott Bonvoy Boundless card that matches the best we've ever seen — this time with arguably much better timing than the last time we saw this offer (given that travel has made quite a comeback since that time). I don't always include new credit card bonuses in our week in review post, but this offer seemed too strong to ignore.
---
That's it for this week at Frequent Miler. Keep an eye out on this week's last chance deals to make sure that you get them before they are gone.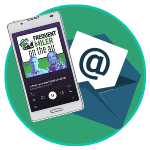 Want to learn more about miles and points?
Subscribe to email updates
 or check out 
our podcast
 on your favorite podcast platform.