What's the strongest transferable points wallet you can muster with just a $250 budget for annual fees? Will Greg or Nick come up with the killer combo — and can yours beat theirs? On this week's Frequent Miler on the Air, we kind of shoot from the hip, each designing a wallet on a whim about 15 minutes before recording. See who came out ahead.
Elsewhere on the blog this week, I explore my real-life dilemma about whether or not to keep the Gold card and its $250 annual fee (and Greg's no-brainer on the same question), Stephen and his wife get exiled to Mauritius, we get confirmation that some Marriott members got a lucky surprise and a lot more. Watch, listen, or read on for more from this week at Frequent Miler.

00:00 Intro
00:59 Giant Mailbag
03:32 What crazy thing . . . did Capital One do this week?
09:03 Mattress running the numbers: A potentially lucrative Wyndham promotion
14:06 Main Event: The single-best $250 wallet for point collectors
18:15 Nick's gas station card
18:39 Greg's gas station card
19:12 Greg's grocery cards
20:20 Nick's grocery cards
22:10  Nick's dining card
22:43 Greg's dining card
23:45 Greg's travel card
24:10 Nick's travel card
25:23 Nick's phone and Internet
26:10 Greg's phone and Internet card
27:14 Greg's everywhere else card
28:00 Nick's everywhere else card
28:56 All of the extra cards
33:55 Question of the Week: What's the best card to pay for a $100K cruise? What about $150K in taxes?
Subscribe to our podcast
We publish Frequent Miler on the Air each week in both video form (above) and as an audio podcast. People love listening to the podcast while driving, working-out, etc. Please check it out and subscribe. Our podcast is available on all popular podcast platforms, including Apple Podcasts, Spotify, and many more.
Alternatively, you can listen to the podcast online here.
This week on the Frequent Miler blog…
On this week's podcast, we discussed the ideal $250 wallet. That conversation was of course inspired at least in part by this post, where I contemplated whether it is worth keeping the Amex Gold card. Given that Capital One's SavorOne card offers an effective uncapped 3x in the same bonus categories (and also on entertainment and select streaming services) for no annual fee, does it make sense to keep the Gold for an extra one point per dollar spent (that is also capped in one category)? It turns out that I spend enough in the bonus categories that yeah, it's worth keeping the gold on paper — though I still walked away questioning it.
On the other hand, Greg made his Gold vs some other card debate very simple: a generous retention offer more than mitigates the annual fee for him for another year. This is a great point. It's been a while since we've mentioned retention offers and it always makes sense to give the card issuer a chance to give you a compelling reason to keep your card. Amex has been especially good about retention offers over the past few years, typically extending one every other year. So even if Greg only gets an offer like this once every other year, that probably mitigates the fee when taken together with the monthly credits.
I love this post that Stephen published this week about his ruined trip to Australia and how he (hopefully) saved the day with a quick pivot thanks to the power of miles and points. I am beyond jealous of course both because Mauritius was a stop I very much tried to incorporate in my 3 Cards 3 Continents trip, but simultaneously I had to step back and re-see just how amazing this hobby can be. How many people do I know who would be able to cancel their trip to Australia 90 minutes before their flight and book a trip to Mauritius that sets off 12 or 15 hours later without any major financial consequence?
If you're curious about how Stephen and Shae are doing in Mauritius, you'll want to check out this review of their first hotel stop on the island. Because I had only been researching budget accommodations during 3 Cards 3 Continents, I had only verified that I could sleep cheaply before trying to make flights work and I never got to the stage of researching rewards program hotels. It turns out Mauritius has several options and I'll be very curious to hear how they all compare in the long run.
Capital One's Fine Hotels & Resorts competitor has finally been launched (sort of). I'm excited to see where Capital One goes with this as they clearly seem to be targeting their own unique set of hotels and resorts, but the fact is that it's not yet ready for prime time. They aren't yet in enough locations and the search functionality isn't quite a smooth as I'd like, but I'll be happy to take it for a spin and try out a new hotel with a Venture X credit. I should note that I made an update to the post because Capital One representatives reached out to confirm that the $100 experience credit definitely can be used on dining.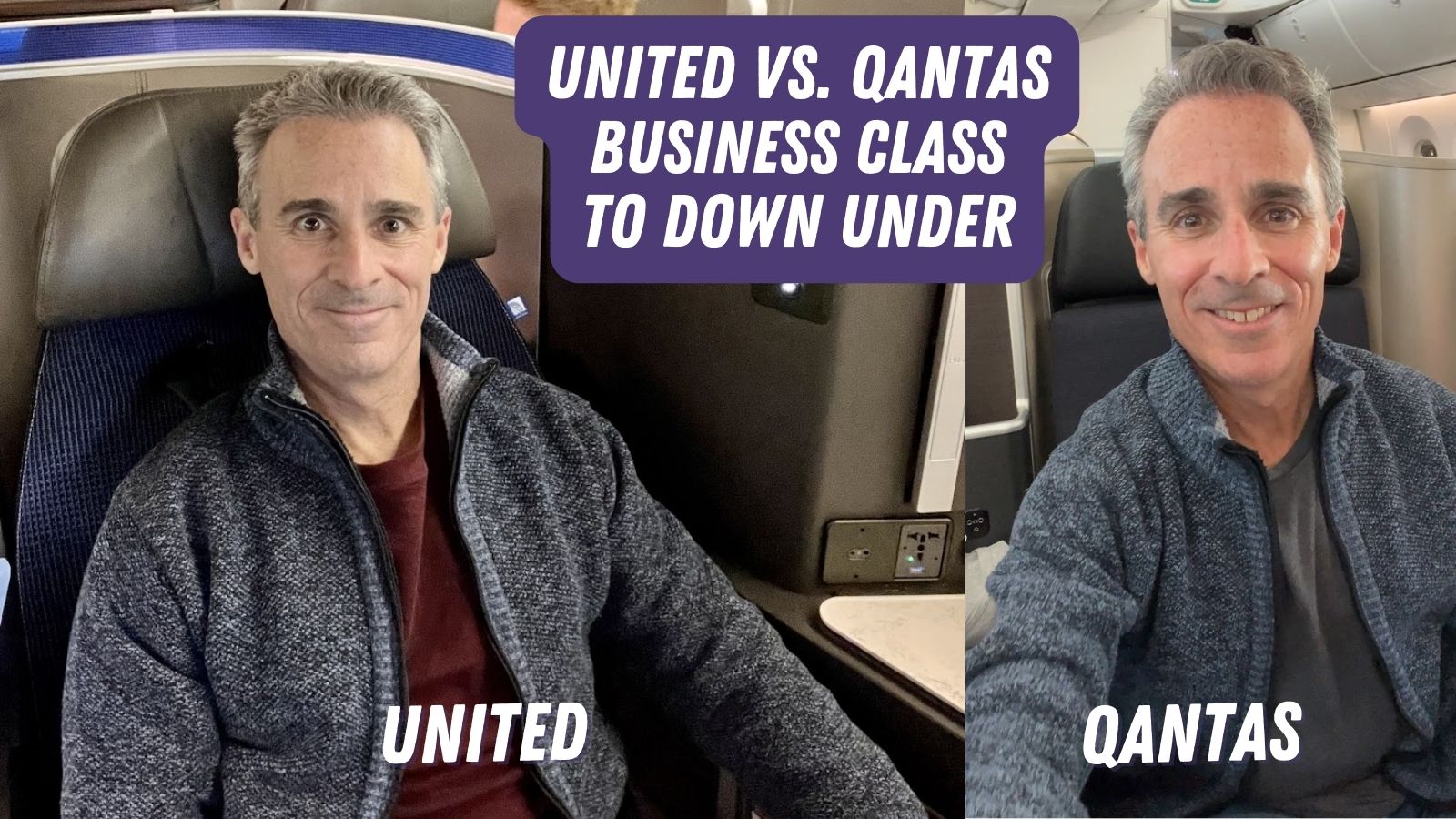 If you hadn't listened to last week's podcast, would you have thought Greg would have enjoyed United Polaris or Qantas business class more? I have to admit that I was suprised to hear his enthusiasm for United Polaris, though having flown the "real" Polaris seats a few months ago myself I can confirm that they are indeed quite good. That said, I am generally comfortable enough in most lie-flat business class seats, so for me what typically differentiates the experience is food and service and I would bet on Qantas to win that showdown more often than not.
If you were so lucky as to wake up at the beginning of the year with 55 elite night credits, there's good news: A Marriott Bonvoy rep on Facebook has seemingly confirmed that Marriott will not be clawing back any extra elite nights (while simultaneously confirming that the extra nights were issued in error). It turns out there is no perfect card combination, it was just a matter of luck. Nice deal for those who got lucky.
I had been curious about this Park Hyatt for quite a while as often find my eye wandering Down Under when searching for speculative award trips. Greg's review has me convinced that I'll probably skip this one until reports roll in that things have turned around a bit. I completely understand his point that the hotel was very nice and that it probably would have been a different review were it not for the Park Hyatt label, but in my mind the entire purpose behind staying at chain hotels is for the predictability of experience that they offer. That is of utmost importance to me when a property separates me from my points because of the Park Hyatt brand and expecting the Park Hyatt experience. There are a lot of great hotels to consider — if I only want a very good hotel, I've got a lot more options for my points. When I book a Park Hyatt, I want a Park Hyatt…and this didn't seem to tick the right boxes for that feel.
SLH properties continue to impress me. My major hesitation with boutique hotels is always that I do value that consistent "Park Hyatt experience" (or Hyatt Place or whatever the case may be). But SLH is lowly making me a believer that the right boutique hotels can provide a consistently positive experience. Breakfast at The George looked great and exterior photos of the property made it look lovely to me. You could certainly do a lot worse with a Hyatt free night certificate.
Tim's review of the Hyatt Centric Old Town Alexandria made me realize that I've never actually visited Alexandria. That seems kind of crazy to me because I've been to Washington, DC plenty of times and mostly driven there since it is only a 5-6hr drive. While it sounds like the Hyatt Centric likely won't be my best option for a place to stay whenever I get there, Tim's review at least made me realize that I'll have to put this on the short list for a summer weekend getaway.
---
That's it for this week at Frequent Miler. Keep your eye on the upcoming last chance deals to make sure you catch them before they're gone.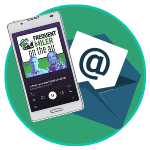 Want to learn more about miles and points?
Subscribe to email updates
 or check out 
our podcast
 on your favorite podcast platform.