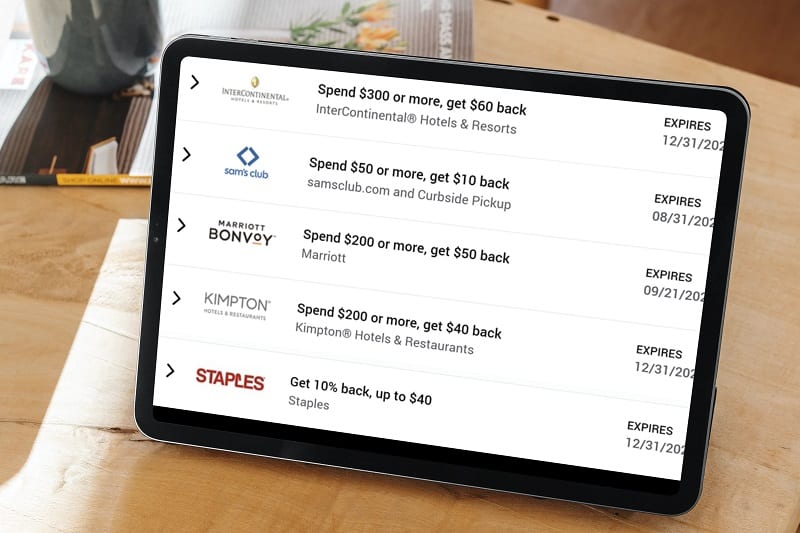 Amex has been killing it lately with fantastic Amex Offers.  Here are a few recent examples:
To see a full list of current offers, click here: Current Amex Offers.
How to get targeted
Every time we publish details about a great Amex Offer, people ask why they weren't targeted.  Or, they ask, "How can I get targeted in the future?"
We don't know the secret sauce Amex uses to target people or cards, but there are several things you can do to greatly increase your chances.
1. Get every type of Amex card
Amex treats consumer cards and small business cards very differently. They also treat cards that earn Membership Rewards points differently from those that earn other types of rewards.  Often, offers are available for one type, but not another.
Frequently, offers are targeted only to Amex business cards.  And some of these are targeted only to business Membership Rewards cards.  Conversely, many offers are available only to consumer cards, and sometimes only to consumer Membership Rewards cards.
One way to increase your odds of getting targeted Amex Offers, is to make sure you have at least one of each type of card (consumer vs. business; and Membership Rewards vs other rewards).  Here are my favorite fee-free Amex cards within each category:
Consumer Membership Rewards cards
Consumer Non-Membership-Rewards cards
Business Membership Rewards cards
Business Non-Membership-Rewards cards
Above, I listed only Amex cards with no annual fees, but there are many excellent cards with fees too.  See our Best Offers page for details.  Note too that Amex limits cardholders to 4 primary credit card accounts.  Charge cards (such as Amex Platinum cards, Amex Gold Card, Amex Green Card, etc.) are not similarly restricted, but they all have annual fees.
2. Get additional (free) Amex cards
You don't have to sign up for new Amex accounts in order to get additional Amex cards.  With Amex, every authorized user card has its own card number and is independently eligible for Amex Offers.  With most Amex card accounts you can add authorized user cards for free.  Even Platinum cardholders can request up to 99 authorized user Gold Cards for no additional fee.
Within a family, each Amex accountholder can easily add other family members as authorized users.  In fact, sometimes Amex will offer bonus points for doing so.
3. Enroll quickly
The best Amex Offers have limited enrollment.  If you don't add the offers to your account in time, you may lose out.  Keep an eye out for our posts about the latest Amex Offers.  If a new one seems exciting, then load it to your account ASAP!
Summary
Amex Offers can be amazingly lucrative.  To maximize your chances of getting in on all of the best offers, you could:
Get every type of Amex card
Get extra Amex cards (via authorized user and employee cards)
Enroll quickly