On January 4 2018, we welcomed part-time author Stephen Pepper to the Frequent Miler team.  In addition to his Quick Deal and Deals Still Alive posts, Stephen found time to contribute a few in-depth posts.  And, guess what?  Stephen has three posts in this year's top 10, including the top 2!
Another trend: four of the top 10 posts were related to the Marriott / SPG merger.  Prior to the August 18th merger, there were many opportunities to secure points, elite status, etc.  We covered them all.
Without further ado, here's the roundup of the top 10 posts, based on page views, that were published in 2018…
Who would have guessed that a post about Wyndham timeshares would do so well?  Apparently Stephen Pepper did!
Read about Stephen's experience submitting a car rental claim to Chase after hail caused nearly $3,000 in damage to his rental car.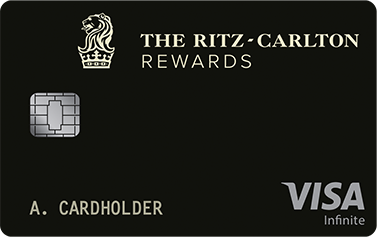 In this post I made the case for signing up for the Ritz card prior to the Marriott / SPG merger.  Many of us now have Marriott Platinum status good through February 2020, plus two free nights good at any Marriott/SPG hotel worldwide (until category 8 debuts in March 2019) thanks to following this advice.  Unfortunately, the Ritz card is no longer available to new applicants.
In the past year, Chase has been promoting their "Chase Pay" solution by offering us bonus points when using it.  The fact that it was necessary for Nick Reyes to write a post about how to use Chase Pay shows how futile this effort will be for Chase long term.  See also: How to use Chase Pay in-store 2018.
We had heard from a trusted source that Chase was considering ending the ability to move Ultimate Rewards points from one card to another.  In this post Nick made it clear how unwelcome such a move would be.  And many other blogs followed suit.  Now: so far, so good.  We can still move points around, as before.  Did Chase listen to the negative press and decide not to go forward?  Maybe!
I actually published this at the end of 2017, but I figured it was close enough to be included in the 2018 list.  Note that you can find similar content on this page: Amex Platinum Checklist.  I just used the checklist to make sure that my son was signed up for all of the benefits that he is due now that he has his own Business Platinum card.  See: On my mind, unplugged (Business Platinum Edition)
It's hardly a surprise that this was a popular post.  Chase consistently has the best signup offers, but stories about applications leading to shutdowns have made people nervous.  Read this post for details.
The card name "Chase Marriott Rewards Premier" apparently wasn't long enough, so Chase introduced a new Marriott card with the word "Plus" at the end of the name: Chase Marriott Rewards Premier Plus.  Try to say that 5 times fast.  Chase also sent out upgrade offers to those with the pre-plus version of the card (and later upped the offer from 20K to 50K for many of us).  Was the original offer worth accepting?  Stephen weighed the pros and cons.
Throughout the months and days leading up to the Marriott / SPG program merger, I kept this post up to date as the source of information about the transition.  Now I really should get around to writing a post-merger survival guide.
This year, pre-merger there were many shortcuts available to achieve meaningful elite status with Marriott / SPG.  A similar themed post rang in as #11 in our top hits:  Top 4 Ways to Manufacture Marriott Platinum Status.