If you've ever wondered just how far you can go with points and miles, I think the Frequent Miler team has proven over the last couple of weeks that the world is your oyster. Greg, Stephen, and I each planned and executed our own trips that would check off multiple bucket list, once-in-a-lifetime experiences — and we did it with just three credit card bonuses to prove that whatever is on your bucket list is within easy reach. This week on Frequent Miler on the Air, we discuss what we saw as the highlights of each contestant's highlight-reel-worthy journey.
In the time since recording the show, the polls and closed and the votes have come in! See The 3 Cards 3 Continents Winner is…. for the results!
Elsewhere on the blog this week, we cover the new Marriott credit card eligibility matrix, why we're not enthused about the Brilliant (but rather find Ritz cardholders to be the big winners), and a lot more. Watch, listen, or read on for more from this week at Frequent Miler!
Subscribe to our podcast
We publish Frequent Miler on the Air each week in both video form (above) and as an audio podcast. People love listening to the podcast while driving, working-out, etc. Please check it out and subscribe. Our podcast is available on all popular podcast platforms, including Apple Podcasts, Spotify, and many more.
Alternatively, you can listen to the podcast online here.
This week at Frequent Miler
It's official! The votes are in and I have redeemed my disastrous 40K to Far Away by garnering enough of your support to come out the victor this time around. Thanks to everyone who voted and also to everyone who commented. I have really enjoyed reading the debate about who should win, the pros and cons people weighed, and the ways in which hearts and minds changed throughout the trip. I certainly don't intend to rest on my laurels here — whenever we come up with another challenge, I'm sure that Tim will be chomping at the bit to join and Stephen and Greg will come out swinging. Personally, I think that Carrie very much deserved the write-in votes she received for digging through hours of pictures and video and putting it together into stuff that looked great and helped tell the story cohesively on Instagram.
As the voting kicked off this week, we held an Ask Us Anything to give readers a chance to ask questions of all of the contestants — including Greg's culinary concierge, Maisie Wilhelm. While the voting is over, I still enjoy looking back at what we all had to say about our trips.
The recaps!

If you missed some of the coverage about what we each did during our epic 3 Cards, 3 Continents challenge trips, these posts summarize everything we accomplished on each of our trips — and how much it all cost both in terms of points and cash. Catch the details here.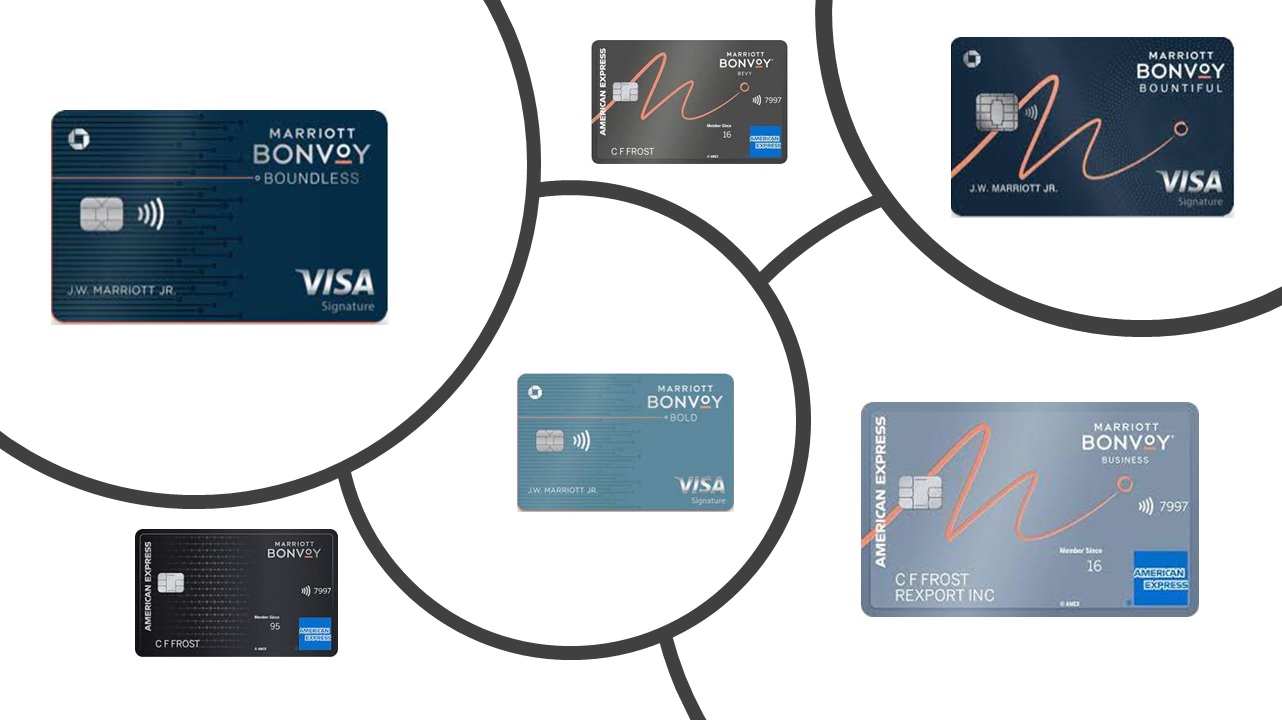 I really think it's time for Chase, Amex, and Marriott to take a look in the mirror and ask themselves what their target market is and what that target market wants, because I can't imagine that the answer to those questions leads to a situation so complicated as to require consulting an eligibility matrix for a business traveler to know whether or not they are eligible for one of the many Marriott cards with meaningless names. I just can't imagine that the average business traveler staying in a bunch of Marriotts could possibly understand the current offerings or which of those offerings they can get or should want.
I totally agree with Greg here — I think the Bonvoy Brilliant changes are anything but the card's namesake. There is just no way I could see spending $60K on this card over many better options on the market. As I said on this week's Frequent Miler on the Air, I think that those with the capacity to spend $60K likely have the assets to make it possible to get 2.625% back everywhere with the Bank of America Cash Rewards Unlimited or Premium Rewards card. That same 60K spend could yield a $1575 in cash back — or certainly more valuable rewards if split over different cards. Then buy Marriott points when it makes sense to do so. I'm pretty surprised that they didn't include more incentive to keep spending on the card beyond $60K.
The Ritz card is without a doubt now the best of the Marriott cards. In fact, I am writing this post late on Friday night and on Saturday morning, I'm going to have my wife call to see if she can upgrade her Marriott Boundless to the Ritz. We are currently in Europe and are changing plans for our return flights, so we need a European positioning flight. If she changes to the Ritz card, we can book with a low cost carrier and get the majority of what we spend (on bags) reimbursed — and then look forward to an 85K free night certificate for a "net" cost around $150.
I'll answer Tim's title question: heck yeah. While the writing has been on the wall since it was announced that Alaska would join the oneworld alliance, the latest announcement/non-announcement from Alaska that they would be "simplifying" their award chart — by making it more dynamic – doesn't sound like good news at all. As the old expression goes, when it comes to your Alaska miles, smoke 'em if you've got 'em — that's my opinion anyway. I doubt we'll ever again see a chance to book something like long-haul Cathay Pacific business class for 50K miles or trips to Australia in business for 55K miles (with a stopover to boot!) once these nondescript "changes" take effect.
I can't believe this has persisted for as long as it has: Capital One transfers to partners have been down for about a week now with no word as to what's up or when it will be resolved. I agree with One Mile at a Time's conclusion that this has to be some sort of IT glitch that they are feverishly working to correct (especially since the Entertainment portal was also apparently down), but I am nonetheless surprised it hasn't yet been resolved. This certainly isn't a good look for Capital One and is a major frustration for cardholders who were counting on using their miles in the near future.
Bilt cardholders stand to make out well with the new "Rent Day" promotions being run by Bilt. Earning 6x transferable points on dining would be a very nice deal even with lesser transferable points programs — when you consider Bilt's mix of partners, earning 6x sounds terrific. Separately, Bilt is introducing a limited-time offer to save a nice bundle of cash on a Virgin Voyages cruise and that deal is open to anyone who opens / has a Bilt Rewards account (a free loyalty program account, no Bilt credit card required). Whether or not you're interested in Virgin Voyages, I think it's exciting to see Bilt incentivize people just to become members of the loyalty program and I look forward to seeing what they come up with next.
This is just a quick deal post about the latest Amex referral bonus, but I'm including it here because I know that some readers who spend a good deal on travel and transit may be very interested in earning +4 points per dollar spent with a single referral. Remember that this bonus, which is valid on up to $20K spend over 3 months from the date that your referral is approved, stacks on top of the points ordinarily earned by referring a friend, making this an even better time to refer someone to an Amex card if you have an Amex business card (this offer seems to be limited to business cards).
---
That's it for this week at Frequent Miler. Check back soon for this week's last chance deals.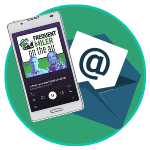 Want to learn more about miles and points?
Subscribe to email updates
 or check out 
our podcast
 on your favorite podcast platform.