This week on Frequent Miler on the Air, there were a few things we had to address: Greg's potty mouth, a confession-confession, why those timestamps from Screaming Lincolns are great, and where we can look for opportunity when a sense of normalcy inevitably returns someday after this whole coronavirus outbreak is in our rearview mirror. We're already seeing some positive moves from loyalty programs and are likely to see some more opportunity to come. Patience is the key as there is no doubt complexity in terms of making decisions, adjusting to technologically implement them, and then communicating them to huge customer service teams. I was glad to enjoy some good laughs this week in spite of the circumstances and hope our audience will enjoy a few as well. Watch, listen, or read about this week at Frequent Miler below.
FM on the Air Podcast
For those who would like to listen during the morning commute or while you're working, the audio of our weekly broadcast is available for download as a podcast on all of your favorite services, including:
You can even listen right here in this browser:
You'll also find us on Spotify and hopefully your other favorite platforms. If you're not finding the podcast via your favorite source of good podcasts, send us a message and let us know what you'd like us to add.
This week at Frequent Miler:
In coronavirus coverage:
Wondering what the latest is from your airline, cruise line, hotel chain, or other travel provider? Bookmark this resource for constant updates and an easy-to-navigate table of contents so you can have the information you need at your fingertips to make changes as necessary.
Marriott has made its first major move with regard to COVID-19 response, and it's a decent outcome for members. Between an improved cancellation policy for existing reservations (including advance purchase/nonrefundable ones) scheduled for check-in by April 30th and the same policy extended to new reservations, they are adding a lot of flexibility. While the extension on free night certificates isn't huge (especially considering the fact that you can usually call and get an extension), the extension for travel package certificates could come in handy for some and extending suite night awards through the end of 2021 is a really nice deal in my opinion. I'm sure we'll see something on the elite status front as well, but no news there just yet.
Hyatt has scrapped plans to introduce peak and off-peak pricing this year and will only have 5 properties change in category on March 22nd. Greg rightly points out in FM On the Air that this move isn't necessarily designed to be customer-friendly (indeed it would seem like most regions would be off-peak for the foreseeable future and so perhaps we could have saved points on near-term stays). That said, I countered with the fact that since peak and off-peak pricing will not be introduced until 2021, it should mean that you'll be able to book late 2021 reservations based on standard rates, avoiding peak pricing for holiday 2021 travel at least, which could be a good deal for those looking for peak-demand-destinations.
Greg gives his take on the outbreak and what it means for us as points and miles collectors, for us as a blog, for him regarding personal travel plans, and more. It's funny re-reading this almost a week after it was written and looking at how much the world has changed in six or seven days: while Greg leads this piece off noting how surprised he was by the turnout at last weekend's Travel & Adventure Show in Washington DC, I have to imagine that show would have been called off if it had been scheduled for this Saturday after the canceling of sports seasons, closing of schools, etc. Still, his points regarding points and miles are as relevant today as they were a few days ago.
In credit card comparisons:
Greg compares the Amex Green and the CSR head-to-head. My difficulty accepting these comparisons is that it's hard to imagine either card in a vacuum. In my case, since I'll have a card with many of the CSRs benefits whether or not I keep the CSR, I think I have to give the edge to the Green card here, especially since I value 3x Membership Rewards points more highly than 3x Ultimate Rewards points. Disagree with me? I'd argue that given the ease with which one can earn 5x Ultimate Rewards points, a 3x UR bonus category isn't that exciting. By contrast, it isn't as easy to rack up Amex Membership Rewards points at a better-than-3x clip, so I'd take MRs here.
In leveraging loyalty programs:
Hyatt is very unique in the sense that they do allow some really easy paths to enjoy both amazing rooms and benefits, even on award stays. Whereas other programs make it difficult or expensive or both to book higher-level rooms and/or have complex exceptions to benefits, Hyatt gives you a reasonable way to book great suites and offers mostly very consistent benefits. Being able to share those benefits with friends and family is one of the coolest features of the program. See this post for how you can enjoy luxury with Hyatt, too.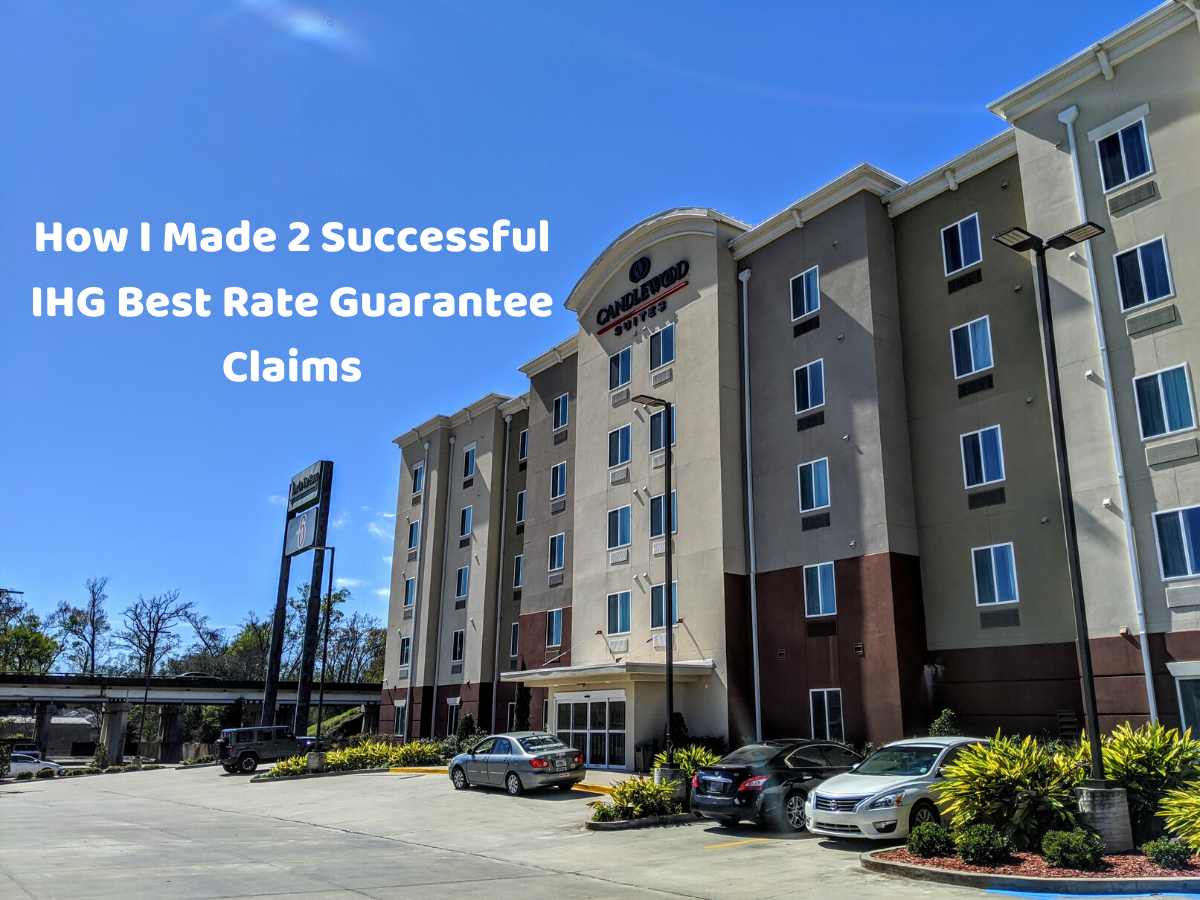 Stephen Pepper covers a sneaky part of the IHG Best Rate Guarantee terms but is able to demonstrate once again that these claims work. I've been successful with a handful of claims over the past couple of years as well, though not with IHG given the fact that it would likely need to be an advance purchase rate and I'm not usually willing to give up flexibility. Still, it's great to see how the process works and where they have their "gotcha".
In bottom line reviews: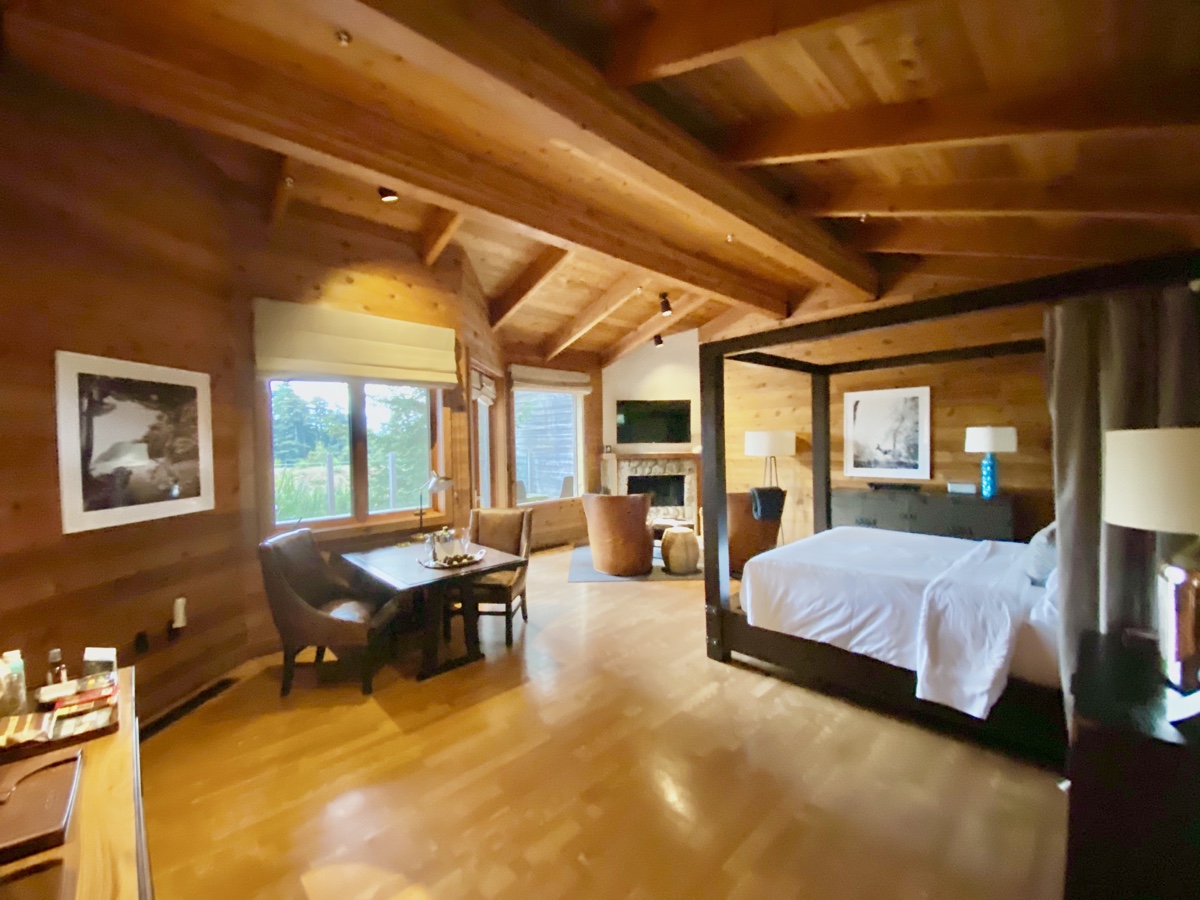 I haven't heard Greg talk about a hotel with as much excitement as he has about the Ventana Big Sur in all the time I've worked at Frequent Miler. It's not just his enthusiasm in the post, he is as enthusiastic when talking about it in person — it was obviously a great property and a great stay. It's worth checking out this review and tossing this on your list of domestic destinations down the road.
I'll be honest — I haven't even read this review out of protest: I don't care how many people tell me how much they love this place, I'm just not willing to accept their resort fees on a "free night" award stay. There are just too many tropical beach paradise properties in the world without a resort fee (or with one that is a third of what Kimpton charges) for me to be even mildly interested in using points and then also paying for this place. No thanks, IHG.
While I didn't feel great, I had a great stay at the Park Hyatt Washington, D.C. last weekend. Making it even better is everything I got: by booking through a Hyatt Privé agent, I got a confirmed upgrade to a junior suite, free breakfast, a $100 property credit (which I used on lunch), a 4pm checkout, and I earned 2,200+ Hyatt points all for $199 plus tax. I'd definitely stay again.
---
That's it for this week at Frequent Miler. Check back soon for our week in review around the web and this week's last chance deals.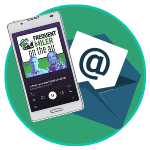 Want to learn more about miles and points?
Subscribe to email updates
 or check out 
our podcast
 on your favorite podcast platform.