I've been playing the points & miles game for over 10 years now.  Throughout that time, this hobby has led me to many, many incredible experiences.  For this post, I looked back at my past award redemptions and picked out my 10 favorites.  These are the experiences that were truly remarkable.  In each case listed below, points & miles made these experiences possible because I would never have paid the retail price otherwise.
Two things jumped out at me when I made this list.  First, it's amazing that 4 of my top 10 awards were possible thanks to Hyatt!  If you've wondered why I keep picking Chase Ultimate Rewards as my favorite transferable points program, this is it.  Second, only 5 of the top 10 awards can be reproduced today.  This reinforces why it's so important to jump on amazing opportunities when they happen.  You may not get a second chance.
Here now, in descending order, are my top 10 award redemptions of all time…
#10 Park Hyatt Paris-Vendôme
Still bookable with points today? Yep
In 2014, my family went on a fantastic trip to Paris and Switzerland.  In Paris, we stayed at the Park Hyatt Vendome, in a suite.  The suite cost us 33,000 points per night at the time (most of which were transferred from Chase Ultimate Rewards).  If you were to book the same room today it would cost 48K standard (43K off-peak, 53K peak) points per night.  If you were to pay for the suite outright it would likely cost over $1500 per night.
The hotel was awesome. We were upgraded to an Executive Suite thanks to my having top tier Hyatt elite status at the time. Unlike the suite we had booked, the Executive Suite had a living room separated from the bedroom, and a second half bath. This was great because it meant that our son had a room and bathroom of his own. The master bath shower also doubled as a steam room. Seriously. Our room had a freakin' steam room in it! I only used it a few times, but it was great.
My favorite feature of the hotel was the ability for top tier Hyatt elites to order room service breakfast, for free, up to 50 euros per person.  We typically had enough breads and meats left over each morning to also cover a lunch or afternoon snack.  And, the food was excellent.
I posted a bit about the Paris trip here: A novice's guide to Paris.
#9 Grand Hyatt Santiago Diplomatic Suite
Still bookable with points today? No. The hotel is now a Mandarin Oriental.
At this hotel, we paid the standard award rate at the time (maybe 12K points per night? I don't remember) and we were upgraded to the Diplomatic Suite thanks to my top tier Hyatt elite status.  We absolutely loved the huge windows overlooking the Andes mountains!  The hotel also featured a club on a high floor with terrific food, and views nearly as good as ours.
#8 Andaz Costa Rica Resort At Peninsula Papagayo
Still bookable with points today? Yep
I wrote about our trip to the Andaz Papagayo here: Huge value from Hyatt – Andaz Peninsula Papagayo Costa Rica.  At the time, the resort cost only 15K points per night, but it's now up to 20K standard (17K off-peak, 23K peak).  Regardless, compared to the cash rate (at the time of my stay it would have cost nearly $1500 per night!), paying with points can be an awesome deal!  The resort was beautiful, the staff were fantastic, and we loved participating in many activities available at the resort.
#7 Alila Ventana Big Sur
Still bookable with points today? Yep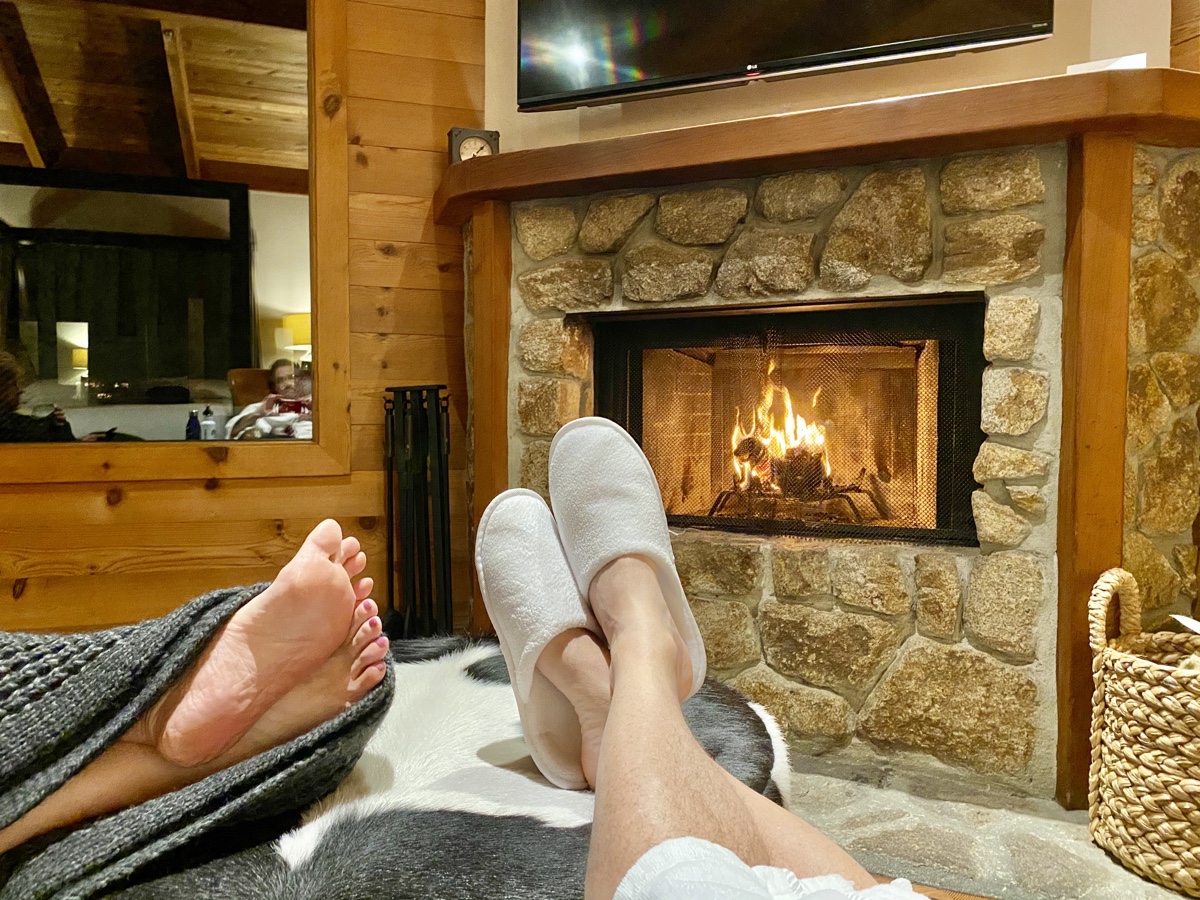 As I said in my Ventana Big Sur review: Wow.  Wow.  Wow.  Did I say "wow"?  Wow!
My wife and I loved everything about Ventana.  The property itself is beautiful.  The surrounding area (Big Sur) is fantastic.  Our suite was awesome.  We hope to return often (and yes we have booked a stay for this coming winter).
This is not the place to go if you want to play golf or tennis.  You won't find those options here.  This is not a place to bring kids — it's adults only.  This is a place to relax, to enjoy nature at its most beautiful, and to bring your dog — dogs are welcome here.
Ventana Big Sur costs 30K points per night standard.  That's a great deal for a resort that usually charges over $1,500 per night!  Even better: all meals are now included (this wasn't true when we visited).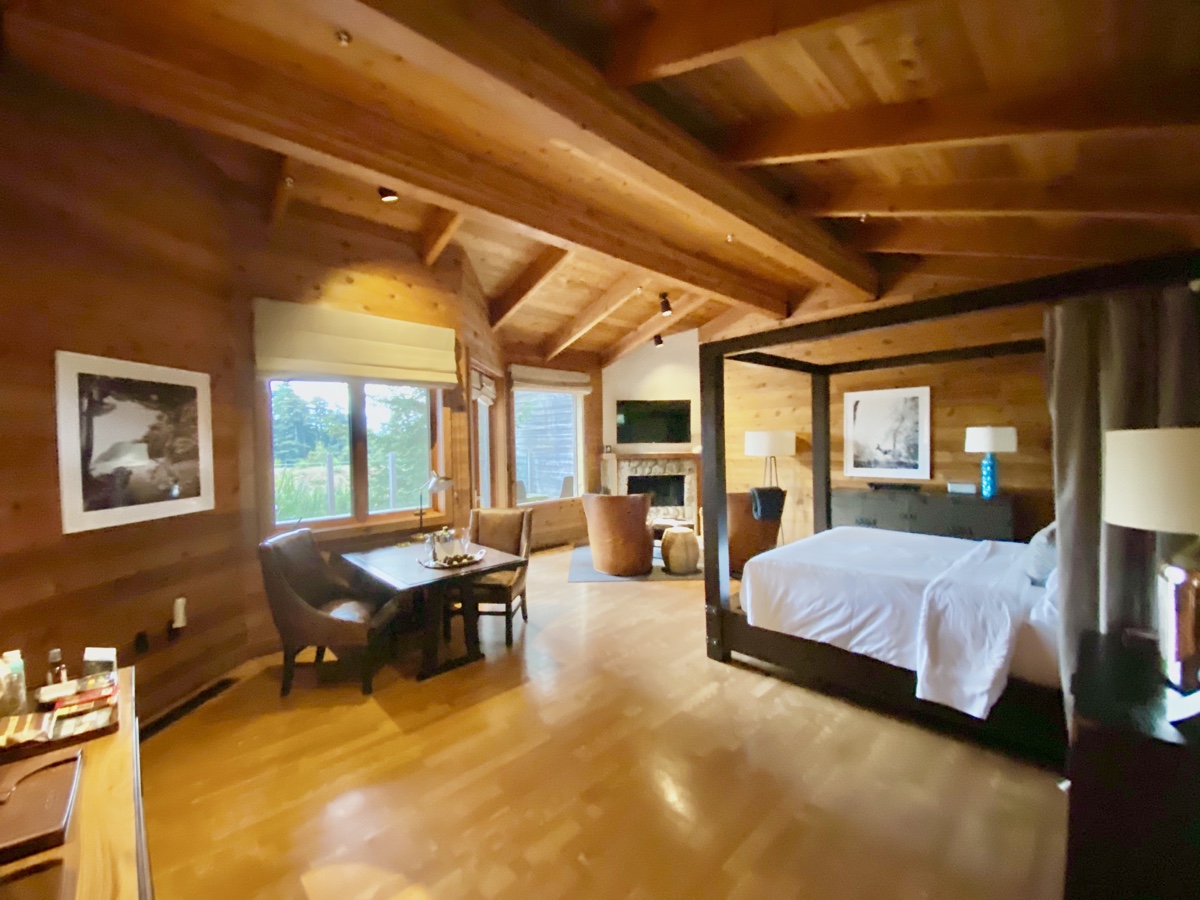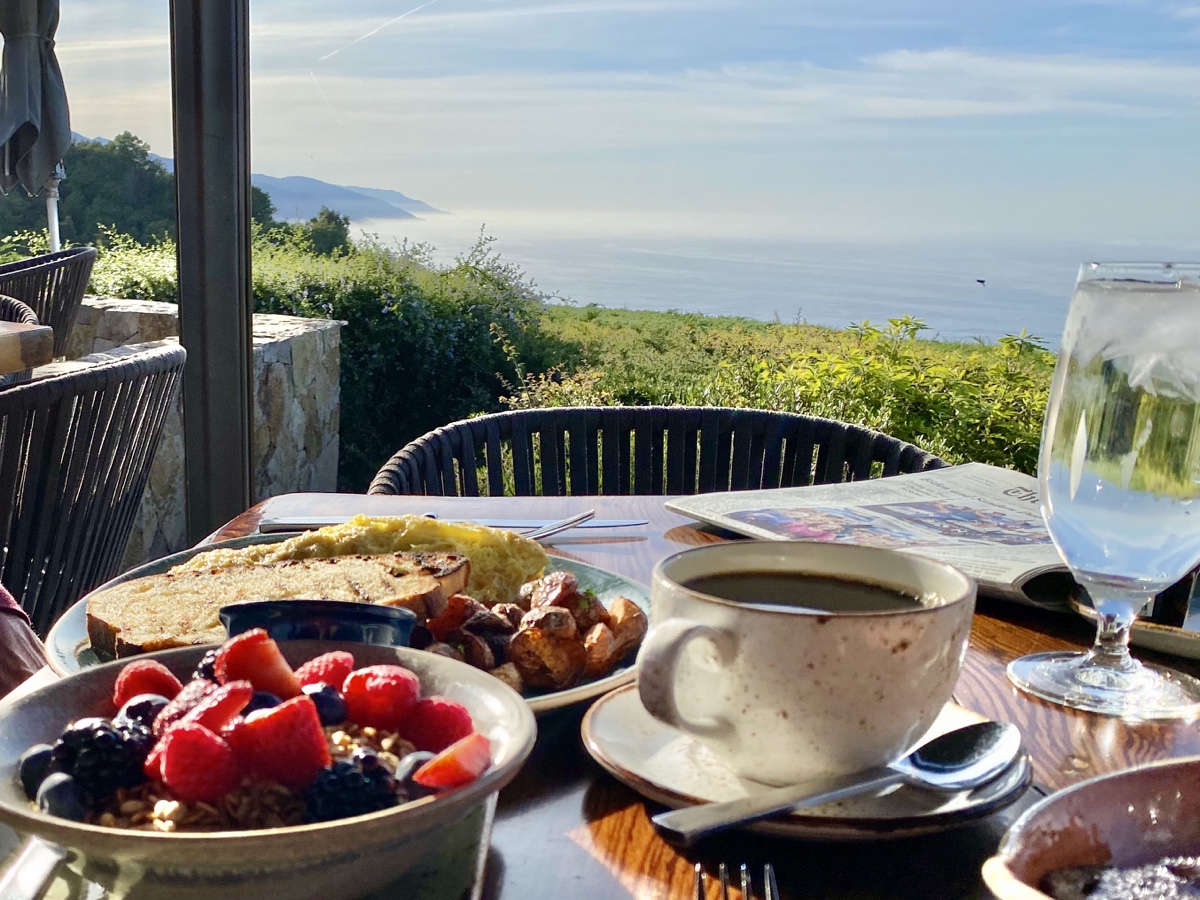 #6 Brenners Park-Hotel & Spa, Baden-Baden, Germany
Still bookable with points today? No (unless you get bumped like we did)
For our one night stay in Baden-Baden, Germany, we had booked a Marriott hotel with points: Roomers Baden-Baden, Autograph Collection.  Before our stay, the hotel reached out to say that they were overbooked and would return our points and put us up in another hotel.  The hotel they proposed didn't look nice at all, so I wrote back and suggested instead the top rated hotel in Baden-Baden: Brenners Park Hotel.  To my surprise and delight, they said yes.  I wish we had been kicked out of a multi-night stay instead!
I've stayed in many very nice luxury hotels, but this was probably my favorite of them all.  Service included a personal greeting as we drove up the hotel, a line of personnel inside to greet us, and a personal tour of the hotel and room.  The hotel offers a connected, and amazing, full service spa (yes, I took full advantage of it!).
We got a kick out of their pillow and blanket menus:
#5 Singapore Suites
Still bookable with points today? Yep
In 2013 I flew international first class for the first time.  I had flown business class before then, but not first class.  On this trip, I flew around the world: from the U.S. to Frankfurt on Lufthansa First; from Frankfurt to Bangkok on Thai First; from Bangkok to Hong Kong on Thai First; and finally from Hong Kong to San Francisco on Singapore Suites.
Until flying Singapore Suites, I thought that first class was a nice incremental enhancement over flying business class.  But then… Singapore Suites.  It was in a class of its own.  The suite itself was roomy and beautifully appointed.  And the service was beyond incredible.  The flight attendants seemed to know what I wanted before I did.  You can read my original review here.
Currently, Singapore isn't flying many routes with suites, but hopefully that will change when travel to and from Asia opens up more widely.  The only way to book Singapore Suites is with Singapore's own Krisflyer miles.  Luckily they're miles are easy to get since you can transfer 1 to 1 from Amex, Chase, Citi, Capital One, or Brex:
Rewards Program
Amex Transfer Ratio
(and transfer time)
Chase Transfer Ratio
(and transfer time)
Citi Transfer Ratio
(and transfer time)
Marriott Transfer Ratio
(and transfer time)
Capital One Transfer Ratio
(and transfer time)
Brex Transfer Ratio
(and transfer time)
Bilt Transfer Ratio
(and transfer time)
Singapore Airlines KrisFlyer
1 to 1 (Instant)
1 to 1 (~17 hours)
1 to 1 (~1 day)
60K to 25K (~1 day)
1 to 1 (~7 hours)
1,670 to 1K (Instant)
#4 Cottages.com 8 bedroom Manor House
Still bookable with points today? No
In February 2017, we reported an absurd Wyndham deal: Book any Cottages.com property for only 15,000 Wyndham points per night.  The deal was only available for a few days, and was limited to 50 bookings, but it seemed that relatively few people jumped on the deal because I had no problem booking my 8 bedroom English "cottage" the day after the deal was announced.  You can read about our trip here: Seeking value, finding adventure for 15K Wyndham points per night.
#3 Etihad First Apartment
Still bookable with points today? No
In late 2019, I flew Etihad First Apartments.  I paid 80,000 American Airlines miles plus $51.40 in taxes and fees to fly from the Seychelles to London, with a very short layover in Abu Dhabi.  The flight from the Seychelles to Abu Dhabi was an unremarkable four hour business-class flight.  The 8 hour flight from Abu Dhabi to London in Etihad's First Class on board their A380 aircraft, though, was remarkable.  It was awesome.
Not only was the first class suite amazing, but the cabin crew was phenomenal.  Four crew members separately came to introduce themselves and to help plan my time on board.  It was an overnight flight, so I wanted to sleep, but I also wanted to get the most out of my time on board.  We worked out a plan that included a small meal before sleep, then a cold meal at breakfast so that I could sleep a bit longer (a hot meal would require more time), then an on-board shower.  This had to be the best flight of my life, edging out even Singapore Suites.
Sadly, thanks to the pandemic, Etihad has indefinitely parked its A380 aircraft (the ones that featured Apartments).  It is likely that they'll never return to service.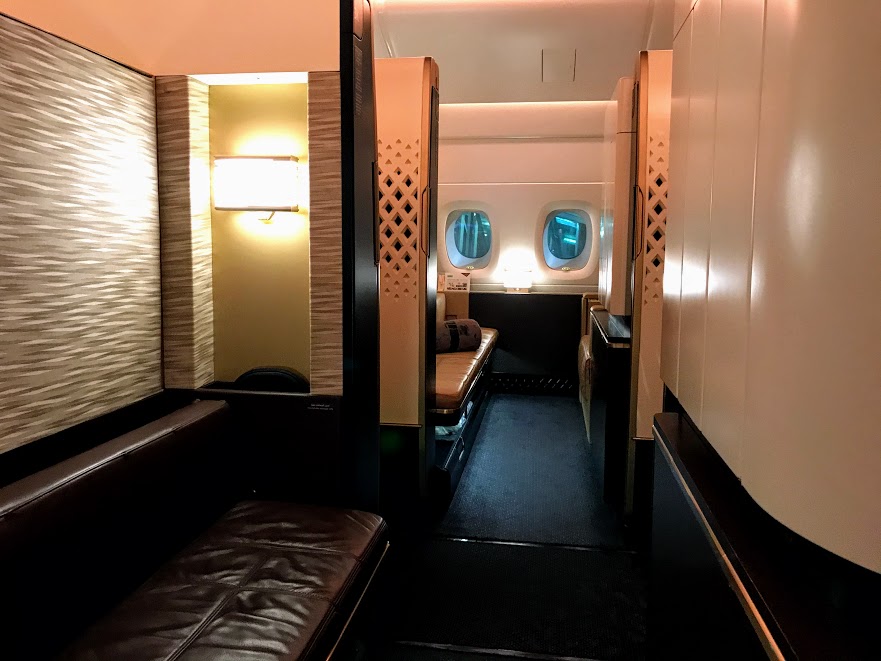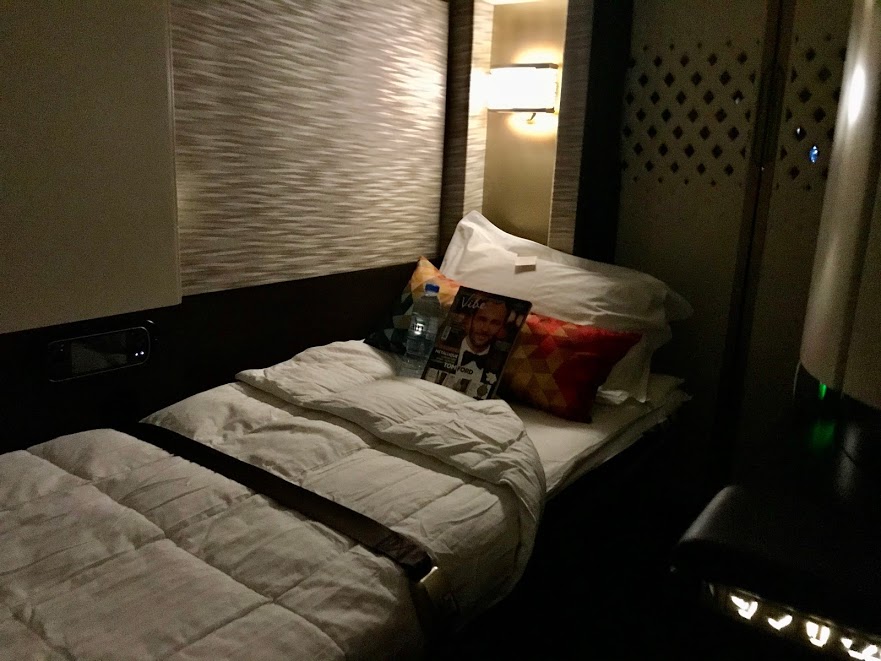 #2 Le Méridien Maldives Resort & Spa
Still bookable with points today? Yep (but price will jump in March)
Marriott's Le Meridien Maldives Resort & Spa opened September 1st 2021.  Just 10 days later, Nick and I visited the resort for a brief 3 night stay.  It was fantastic!  For details, see: Le Meridien Maldives Resort & Spa: Guide & Review and Le Meridien Maldives first impressions: Wow!.
Incredibly, this resort is currently only a category 5 Marriott which means that rooms are bookable for 35K points per night standard (30K off-peak, 40K peak).  That's an incredible deal.  When we booked our stay, overwater bungalows were available at that rate, but now you'll have to pay $50 or 10K points extra per night for a sunrise overwater villa (totally worth it — I recommend paying cash instead of points for this).  Unfortunately, in March 2022, Marriott is planning to do away with award charts and so the award prices at Le Meridien are likely to spike much, much higher.  Book before March (even for a stay after March) in order to secure this deal.
#1 Necker Island
Still bookable with points today? No
Picking my favorite award redemption of all time was easy.  Necker Island wins hands down.  My wife and I had an incredible time, we got to hang out with Richard Branson and a bunch of Lemurs, we enjoyed nearly non-stop included activities, and we made lifelong friends.
To be sure, it wasn't cheap.  I paid 1.2 million Virgin Atlantic miles.  That award included all meals and activities for two.  Sadly (very sadly!), at this time, Virgin no longer offers the option to use points to book a Necker Island Celebration Week.
For details about our stay, see: Is Necker Island really worth 1.2 million miles?
Share your favorites
What were your favorite award redemptions?  Please comment below!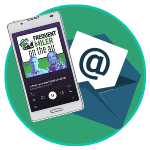 Want to learn more about miles and points?
Subscribe to email updates
 or check out 
our podcast
 on your favorite podcast platform.