Old timers in the points & miles game like to reminisce about long lost opportunities.  They talk fondly about Mint coins, pudding cups, LifeMiles SAW/GUM, REDbird, Kate, Last Night Free awards, and more.  Usually the context is that great opportunities like these are long lost.  If you missed out, too bad for you because they're gone.  But 2021 has silenced those old timers!  This year, we've seen some of the most amazing deals ever.  [OK, us old timers haven't really been silenced… we'll never shut up].
This post is a round-up of the best points-related deals of the year… (and I expect that some may end up being candidates for deals of the decade!).
Ludicrously easy top tier Hyatt status
Hyatt started the 2021 fun by making it crazy-easy to earn their super-valuable top-tier elite status.  First, they offered double elite qualifying nights through February 28th 2021.  On top of that, they decided to cut in half the usual elite requirements.  In 2021, we only needed half as many qualifying nights to reach each elite level.  In 2021, Hyatt required only 30 qualifying nights to get to top-tier Globalist status:
| Membership Level | Elite Nights Usually Required | Elite Nights Required in 2021 | Key Benefits |
| --- | --- | --- | --- |
| Discoverist | 10 | 5 | 2PM late check-out; Earn Hyatt points w/ AA spend |
| Explorist | 30 | 15 | Match to M life Gold; Room Upgrade |
| Globalist | 60 | 30 | Waived resort fees on all stays; Suite upgrades, 4PM late check-out; Club access or free breakfast; Free parking on award stays; Guest of Honor bookings |
With requirements cut in half and with Hyatt offering double elite nights through February 2021, it was possible to earn top tier status with only 15 nights spent at Hyatt hotels!  And that status lasts through the rest of 2021, all of 2022, and through February of 2023.
On top of all that goodness, through February 28th 2021, Hyatt threw in triple or quadruple points on paid stays and up to 25% back in points on reward stays!
Brex: 210,000 Transferable Points
Early in 2021, business owners cleaned up with two super-big Brex deals.  First, it was possible to earn 110,000 points by signing up and meeting the $3K spend requirement and a couple of other minor hoops.  Then, Brex threw in another 100,000 points for signing up for PayPal Merchant Processing.  The Brex account has no fees and there was no credit pull for signing up.  And the points are 1 to 1 transferable to a number of airline programs!  The only big catch: you must own a business that is registered in the United States as a C-corp, S-corp, LLC, or LLP.  Sole Proprietorships don't count.  Note that while the PayPal 100K offer is long gone, a version of the original 110K offer still exists, but it now requires $9K spend in only 30 days.
Le Meridien Maldives: Overwater Villas Dirt Cheap on Points
The brand-new Le Meridien Maldives resort opened September 2021 as a category 5 Marriott.  This means that it was priced at only 35K per night standard (30K off-peak, 40K peak).  Compared to any other Marriott property in the Maldives (and there are quite a few!), this was crazy cheap.  Even better, they initially offered overwater villas as standard rooms!  Nick and I were able to book overwater villas using our 35K free night certificates!  And the resort was fantastic.  See: Le Meridien Maldives Resort & Spa: Guide & Review.  Unfortunately, they now charge a small upgrade fee ($50 per night or 10K per night) to book into a sunrise overwater villa, but that's still crazy cheap.  If interested, make sure to book before March 2023 when Marriott plans to drop their award charts.
Amex 150K "Expand Your Membership" Offers
Amex really, really, really wanted people to sign up for Business Platinum cards this year.  They wanted it so much that they sent out fliers, popped up ads, and peppered some of us with emails inviting us to "expand our membership."  They targeted people who already had Amex business cards and offered 150,000 points after $15K spend for adding a Business Platinum card.  That was good, but the great thing was that it didn't matter if you had a Business Platinum card before or even if you had one currently.  Their goal was to get you to sign up for another one.  My son signed up for his 3rd ever Business Platinum card while having one currently opened, so he now has two open Business Platinum cards.  And, Amex kept the ads coming.  They wanted him to sign up for more of them!  For details see: Bypass Amex's lifetime rule when you "expand your membership"
Amazing Amex Offers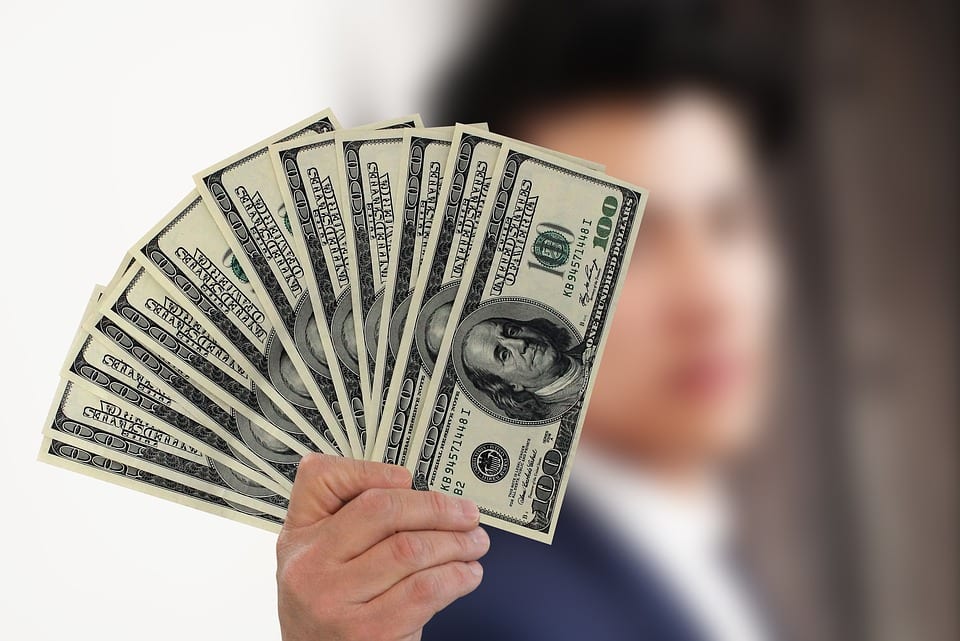 Amex targeted some very lucky individuals with ridiculously generous offers.  As reported by Dany the Deal Guru, examples included:
Spend $3,000, Get $5,500 back. Up to 3 times.
Spend $2,500, Get $3,000 back. Up to 3 times.
Spend $1,000, Get $1,500 back. Up to 3 times.
Spend $1,000, Get $1,000 back. Up to 3 times.
Spend $500, Get $500 back. Up to 3 times.
The really amazing thing is that Amex actually honored these obvious mistake offers!  See: Amazing Amex Offers are actually posting for some.  The only thing that keeps me from declaring this the single best deal of the year is the fact that few people seem to have received these offers (for example, no one on the Frequent Miler team found any of these offers).
Amex +4 Everywhere Referral Offer
In late September, Amex changed the refer-a-friend offers for almost all of their Membership Rewards cards.  From September 30 to December 1st, referring friends to Amex cards no longer resulted in a lump sum of points but instead in earning an additional 4 points per dollar for all spend for 3 months on up to $25,000 in spend.  This meant that after referring a friend, you could get up to 100,000 bonus points on top of the rewards usually earned by your card.  That's an amazing bonus for referring a single friend!  And, as a nice kicker, unlike lump-sum referral bonuses, you won't get taxed on the +4 bonus points.  One notable outlier to this benefit was the Business Platinum card which offered both a lump sum 15K points per referral plus the +4 bonus!
Amex Platinum 125K + 15x via Resy
The restaurant reservation website, Resy, often has offers for Amex cards that are better than those available elsewhere.  Most blogs and websites don't mention these offers because they don't earn a commission for linking people to the Resy website.  But, as you know, we (Frequent Miler) always link to the best public offers so we link directly to the Resy site and we do not show our inferior affiliate links for those cards.
The standout of the Resy offers is the Platinum card.  This is the same Amex Platinum card that you can sign up for elsewhere, but with a much better welcome bonus.  Instead of the 100K + 10x dining / small biz earnings found elsewhere, Resy is somehow able to offer 125K points after $6K in purchases in the first 6 months plus 15x at restaurants worldwide and when you shop small in the US on up to $25K in combined purchases in the first 6 months. If you were able to max this offer out, that would be 500,000 Membership Rewards points from a single credit card.  For example, my uncle paid for his son's wedding with his new Platinum card and earned the full 500K points!  That's crazy!  Nuts!  Bananas!
More good news: Many, many businesses that you wouldn't think of as small businesses qualify for 15x.  See this post written by Nick for more: Ways I've earned 15x at small businesses.
Amex Overlapping Deals
Several great Amex deals overlapped briefly in time and created a tidal wave of opportunity.  Here are two examples:
Stack the 150K Business Platinum offer with the +4 refer-a-friend offer and the 20K per employee add-a-user offer for up to 390,000 points!
Stack Platinum 15x Resy offer with the +4 refer-a-friend offer and the 20K add-a-user offer for up to 620,000 points!
Details about the above stacks and more can be found here: Build your Amex Point fortune: Up to 620K points with $25K spend.
SimplyMiles Deal: Up to 240x AA Miles!
Until mid December, Amex had my pick for Deal of the Year absolutely locked up.  It's been raining Amex Membership Rewards points every which way and I'm not complaining!  The only question in my mind was which Amex deal was the best?
Then came the SimplyMiles 5x Offer.
SimplyMiles is a deal site where you can enroll almost any Mastercard credit card and activate offers to earn American Airlines miles.  For example, I currently see an offer to earn 2500 miles on a purchase of $200 or more at Best Buy.  To take advantage of this deal, I just need to activate the offer and then spend $200 or more at Best Buy using one of the Mastercards that I linked to SimplyMiles.  One awesome thing about this (as is true with most card-linked rewards programs) is that you can stack these rewards with shopping portal rewards, card-issuer rewards, and merchant rewards for a very nice multi-dip stack.
With the SimplyMiles 5x offer, stacking multiple deals wasn't necessary to get a great return.  While this offer was activated, SimplyMiles promised to give you both the advertised rewards when you complete an offer and an additional 5x rewards (for a total of 6x rewards).  For example, with the Best Buy Spend $200, Get 2500 miles offer, you would get 2500 x 6 = 15,000 AA miles for a $200 purchase!  That's bonkers!
Where things went beyond bonkers was with the offer to earn 40 miles per $1 donated to Conservation International.  When the 5x deal was in play, we could earn 40 x 6 = 240 miles per dollar donated!  What?!  Even if you value AA miles at only 1 cent each, or even a half cent each, this meant that you could do something good for the world and earn more than 100% of your donation back in the form of miles!
I donated $5,000 and expect to earn 1.2 million AA miles from this deal!  See this post for updated and details: Incredible: the 240x SimplyMiles deal is being honored!