Clearly, all of the airline loyalty programs got the memo that the week of December 5th was the week to release big developments: between Aeroplan adding Emirates awards, British Airways reducing fees when you use more Avios, JetBlue launching an entirely new program, Air France starting to allow stopovers, and Alaska adding El Al awards online, there was plenty to discuss on this week's Frequent Miler on the Air.
Elsewhere on the blog this week, I wrote about how you can cruise for free, Stephen made me aware of all the AARP benefits I'd been paying for and missing, Greg revamped some Reasonable Redemption Values, and Richard Branson invited us all back to his place. Watch or listen to the show below or read on for more from this week at Frequent Miler.
Subscribe to our podcast
We publish Frequent Miler on the Air each week in both video form (above) and as an audio podcast. People love listening to the podcast while driving, working-out, etc. Please check it out and subscribe. Our podcast is available on all popular podcast platforms, including Apple Podcasts, Spotify, and many more.
Alternatively, you can listen to the podcast online here.
This week on the Frequent Miler blog…
Aeroplan has found a way to make it happen: you can now book Emirates awards through Air Canada Aeroplan, and not just in economy class — Aeroplan already has business class redemptions and will soon have first class redemptions with no surcharges beyond the 39 CAD partner booking fee that Air Canada adds to any partner booking. The unfortunate news is that Emirates will have its own separate award chart (and it doesn't look very good). The good news is that awards are temporarily booking at the current partner award rates, so if you're looking to piece together a complex multi-carrier itinerary with a stopover, this could be a piece for your puzzle.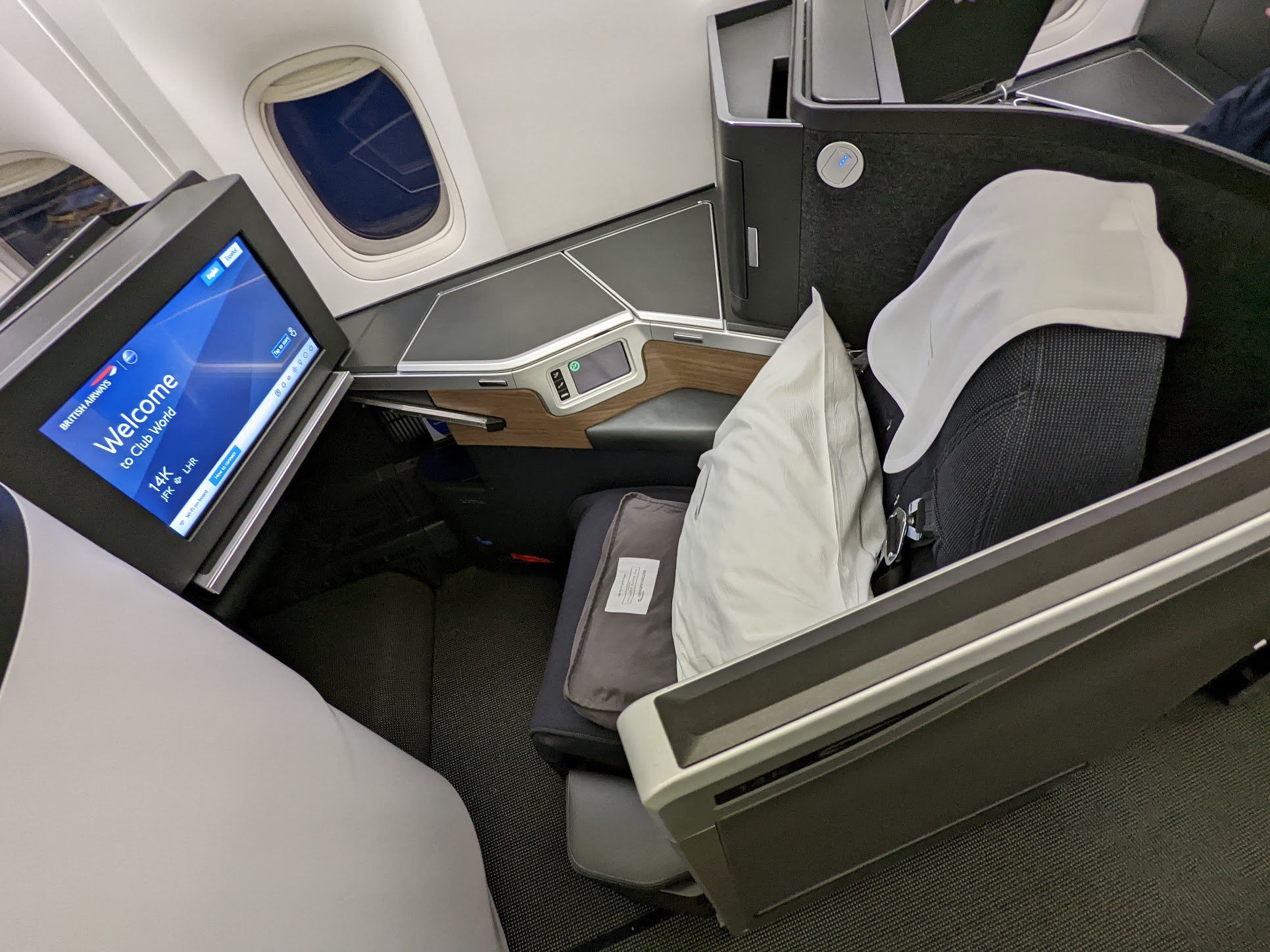 I've never considered using British Airways Avios to fly on British Airways because of the ludicrous surcharges added on top of the mileage cost of the flight. If you have felt the same way about BA awards, you may be interested to know that British Airways added a new booking option this week whereby you can pay more Avios and reduce the surcharges pretty significantly. Unfortunately, awards still aren't cheap: an off-peak business class award from New York to London would be 80K Avios and $350 (rather than 50K and $950). That's an improvement, but still not the best you'll do to get to and from Europe. Nonetheless, if you really want to fly nonstop or British Airways has the availability on the day and time you need, it's great to have the option to lay out less cash.
JetBlue is totally shaking up their program in 2023, creating a system with 4 elite status levels and choice perks that you begin earning well before you reach status. This news is interesting on the surface because it adds rewards for those who spend a lot with JetBlue or a lot on a JetBlue credit card, but I feel like they set the bar for useful benefits unreasonably high given their more limited footprint. On the podcast, Greg made the point that this loyalty program looks like a world-class elite program — the problem is that JetBlue doesn't have the global presence to match it. However, if you live in a market that's heavily served by JetBlue and you're already spending a lot with them, it'll be great to finally get a path to upgrade to Mint.
I know that a lot of people love to cruise, but it never appealed to me. I got dragged on one cruise years ago and had more fun than I anticipated but I didn't have any desire to pay the cash rate for a cruise again. This year, Carnival and Royal Caribbean have made it really easy to remove the cruise fare barrier by offering the chance to match status and get a cruise for basically just the port taxes, and that was enough to get me to give it another try. It turns out that age and a family have changed my perspective and I had a great time — which was only enhanced by knowing how little it cost. The beauty here is that you can leverage status from a credit card into a nearly free cruise in places like the Caribbean, Alaska, Europe or maybe even beyond. This post explains how to do it.
Wanna (possibly) hang out with Richard Branson and learn how to windsurf? Virgin is back with the wildest redemption in miles & points: a week on Necker Island. The bad news is that the price has increased, but the good news is that Amex launched a 30% transfer bonus to Virgin Atlantic this week. Is it worth it? Greg thinks so. I argued on the show this week that it's easier than ever to earn and/or replace the points thanks to the Amex points parade — but I'd have a pretty hard time parting with $15,000 worth of points for a week. I could certainly imagine many people thinking it's worth it, but I probably won't be doing this any time soon.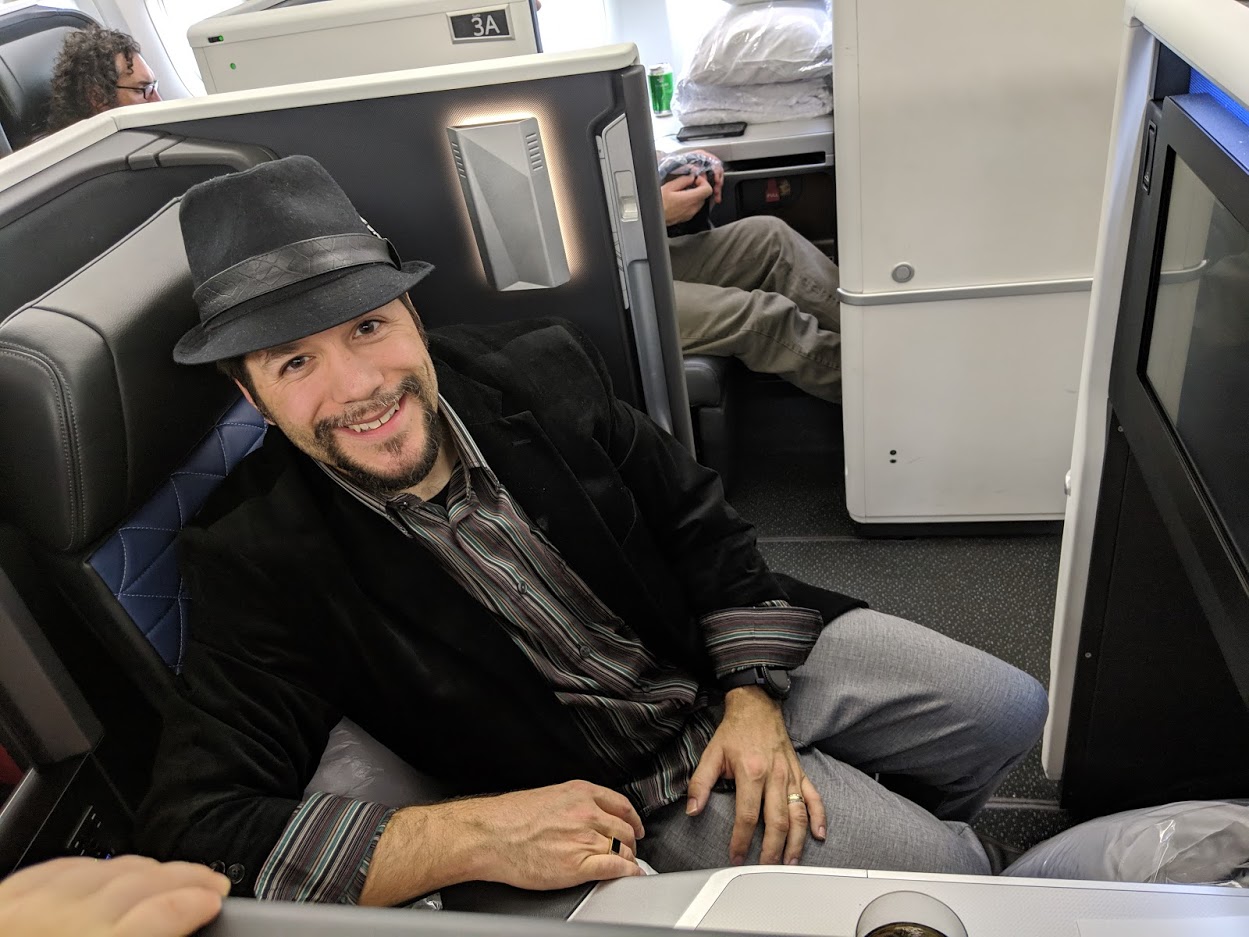 If you aren't sold on Necker Island but you're wondering how to leverage that 30% transfer bonus, this post is for you. Virgin Atlantic has some excellent sweet spots that become downright indulgent with a big transfer bonus like this. Don't transfer speculatively because you never know when things might change, but if you can find the right flight, the time is right.
Didn't believe me on the podcast when I said that it's easy to replace the points you use to visit Necker Island? Look no further than this post from Greg which shows how one person could get 365K points back with two cards and a checking account. If you're playing the game in 2-player mode, that's 730K between the two of you — which is more than half the cost of a week at Necker Island with the current transfer bonus. Keep in mind that you probably won't earn these points fast enough to take advantage of the current transfer bonus, but it should give you an idea as to how easily points could be replaced if you use a bunch now and/or how easily you can build a stockpile for the next big thing.
The Etihad A380 is back! Greg flew what some would argue is the world's best first class seat a few years ago. Etihad mothballed their A380s during the pandemic, but those planes are coming back into service soon. Whether you book via American Airlines or Air Canada, there are some cool ways to book your own apartment in the sky — and this review will probably convince you that you should do it.
Hold up: I could have been getting 10% back every time I buy Walgreens-branded health & wellness products? And two-for-one tickets to concerts and sporting events via Ticketmaster? My AARP membership has been going woefully underutilized. If you recently joined for five years for a price somewhere around free as per our post, you'll be glad to see Stephen's list of everything you can get out if it.
You can now book a stopover on a Flying Blue award, but so far online over the phone and only when flying on Air France or KLM and only if you get a phone agent who knows how to do it. File this under "nice to know, but not fully developed". Overall, I think this will be a great addition to Flying Blue and if you have the time to make a call it can totally be worth it — but I look forward to when you can do this online.
Don't forget that you can book JetBlue flights with AA miles! I had certainly forgotten about this option until I stumbled on a JetBlue nonstop that fit my needs perfectly. Unfortunately, AA.com did not want to meet my needs — I got an error message every time I tried to book a JetBlue flight. The good news is that there's an easy workaround: you can book these flights over the phone. Thanks to AA elite status benefits when flying on JetBlue — like free checked bags, priority check-in and boarding, and free Even More Space seats at check-in — JetBlue can make for a great option (and their flights still price according to the old award chart days).
With Capital One continually adding interesting redemptions via Capital One Entertainment and given the confusing shopping offer options, it was time to update this complete guide with more detail regarding this burgeoning program. Everything you need to know about Capital One miles is in this guide.
Hilton points are now valuable than they have been in years! Sound surprising? It shouldn't be: given the way that hotel prices have skyrocketed these past couple of years, hotel points have continued to climb in value. Greg also updated his methodology for calculating the value — read more in the post.
I have used a bunch of Hyatt points in 2022 and I don't intend to slow down any time soon. Hyatt's award chart is fair and most of its hotels are reasonable priced within that chart. Given skyrocketing hotel prices, it should therefore come as no surprise that Hyatt points are worth more than ever on average. Anyone who had redeemed Hyatt points these past couple of years, particularly domestically, should be finding great value with points (often better than RRV!). Does that make it worth spending on a World of Hyatt card at 1 point per dollar? Let's not get crazy: earn multiple points per dollar with a different Chase card and then use them for fantastic value with Hyatt.
---
That's it for this week at Frequent Miler. Keep an eye on your calendar and our last chance deals to make sure you don't miss out on things ending this week.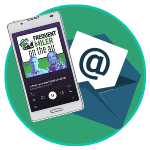 Want to learn more about miles and points?
Subscribe to email updates
 or check out 
our podcast
 on your favorite podcast platform.