My 23 year old son recently applied for two business credit cards and a business checking account.  In all three cases, he was instantly approved.  Even better, by the time he is done meeting the spend requirements for the credit cards and balance and transaction requirements for the checking account, I expect that he will be at least 365,000 transferable points richer!
Update 12/13/22: This post has been updated below to confirm that making 10 deposits totaling $5,000 does count for the 10 transaction requirement.
Overview
My son has a side-business as a filmmaker, but revenues are just hopeful projections at this point.  Still, regardless of whether a business is profitable, it's possible to sign up for business credit cards.  Actually, even if you don't think you have a business at all, you probably do.  If you're an aspiring author or influencer, or if you occasionally sell things on eBay or at yard sales, then you have a business.  To keep things simple when applying for new accounts, use your real name as your business name and apply with "sole proprietor" as the type of business you own.
Several years ago, my son signed up for his first personal credit card as a university freshman (see: My teen's first credit card, and his next steps towards rewards) and his first business cards as a sophomore (see: Chase Business Ink as a student starter card).  Now that he is a college graduate, he can keep going with more and more applications, but he's not really into the points & miles game so I manage his applications and cards.
Caution! 
There's a reason that credit card companies are willing to give away points & miles. They make a lot of money from interest and fees. Interest and fee payments can quickly wipe out the benefits gained from signup bonuses. The only way to come out ahead is to
pay your credit card bills in full, every month
. If you can't do that, then I highly recommend against signing up for new credit cards. Further, every year when annual fees come due you should evaluate whether the card is worth the fee. If not, cancel it or call to downgrade it to a fee free card. To avoid losing points,
see our checklist for cancelling credit cards
.
---
Last week, I realized that two opportunities were just too good to pass up: the Chase Ink Cash 90K offer, and the 230K Amex Business Platinum + Business Checking bundle offer.  My son applied for each of these and was (amazingly) instantly approved for all.  Now I expect that after meeting the bonus requirements for these offers he will be at least 365,000 points richer.  And these are not just any points, but super-valuable Chase Ultimate Rewards points and Amex Membership Rewards points.  Sweet!
Chase 120K Ultimate Rewards points with 1 card
Ink Business Cash
At the time that my son applied, the welcome bonus for the Chase Ink Business Cash card was 90,000 points after $6K spend.  In the past I've found that Chase rarely instantly approved Ink card applications and so I nearly fell off my chair when my son's application was instantly approved!
Since offers change regularly, this display will show the current offer for the Chase Ink Cash card:
Card Offer and Details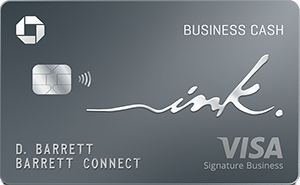 90K after $6K spend in 3 monthsNo Annual Fee
Alternate Offer: If you have a household member with an Ink card, you may prefer the referral offer whereby the referrer can earn 40,000 points and the new account holder can earn 75,000 points after $6,000 in purchases in the first 3 months since it will yield more total points.
FM Mini Review: This one should be in everyone's wallet. Incredible signup bonus for a no-fee card. Great card for 5X categories. Excellent companion card to Sapphire Reserve, Sapphire Preferred, or Ink Business Preferred.
Earning rate: 5X office supplies ✦ 5X cellular/landline/cable (on up to $25,000 in total purchases in 5x categories annually) ✦ 2X on the first $25K in combined purchases at gas stations and restaurants each cardmember year ✦ 5X Lyft through March 2025
Card Info: Visa Signature Business issued by Chase. This card imposes foreign transaction fees.
The great thing about the Ink Business Cash card is that it earns 5 points per dollar at office supply stores and on internet, cable and phone services on up to $25K spend per cardmember year.  So, our plan is to spend all of the required $6,000 at office supply stores in order to earn a total of 30,000 points for the required $6K spend.  This is made much easier by the fact that Staples and Office Depot keep offering fee-free (or better) Visa and Mastercard deals nearly every week (for details and current deals, see: Best options for buying Visa and MasterCard gift cards).
Once my son earns the 90K welcome bonus, he should be a total of 120,000 Ultimate Rewards points richer.  He will most likely use these points by transferring them to me so that I can book Hyatt stays for him.  There are two reasons to do it this way: 1) he doesn't currently have an Ultimate Rewards card that allows transferring points to hotel and airline programs; and 2) Since I have Hyatt Globalist status, I could book stays for him as Guest of Honor reservations.  That way he will be treated like a Globalist with free parking, room upgrades, free breakfast, free lounge access, etc.  For details about this side-door approach to elite benefits, see: Shortcuts to top tier Hyatt elite status.
If you're interested in signing up for the Ink Cash card (or the similar Ink Business Unlimited card or Ink Business Preferred card), see:
How to sign up for Chase Ink cards
.
Amex 245K Membership Rewards points with 1 card and 1 checking account
My son keeps getting offers from Amex for 150K points after $15K spend if he signs up for another Business Platinum card for the same business.  He's previously taken advantage of offers like that twice, and until now we've resisted adding more because there's a limit to how many cards I want to deal with (I do the card juggling for him!).  The latest targeted bundle offer, though, was enough to get us over this hesitation.  Now, by accepting that 150K offer plus the amazing 60K business checking offer, Amex will give him an extra 20K points on top of all of that!  See this post for details.
Here's how we plan to tackle the requirements of each part of the offer…
Amex Business Checking 60K
The current 60K offer for opening an Amex business checking account requires the following:
Open a new American Express Business Checking account (done!)
Deposit a total of at least $5,000 in the first 20 days
Maintain an average account balance of $5,000 for 60 days
Make 10 or more qualifying transactions within 60 days of opening your account.
For that last part, Amex states "Qualifying transactions are mobile deposits, and electronic/online transactions including ACH, Wire, and Bill Payments. Business Debit Card transactions and deposits using our Redeem for Deposits feature are not qualifying transactions."
I believed that he could meet requirements 2 and 4 simply by making 10 separate deposits to get to the $5,000 requirement.  Then, by keeping the money there for 60 days, he should be good to go.  Luckily Amex provides a Welcome Bonus Points tracker on the checking account's online dashboard and, sure enough, the deposits did indeed count as separate transactions:
Amex Business Platinum 165K
Often, when my son logs into his Amex account, Amex invites him to "expand his membership" by adding another business Platinum account.  In return, he is typically offered 150K points after $15K spend on the new card.  Frequently there is also an offer for additional points after adding an employee card.  This time, though, my son accepted an offer that didn't have the employee card component.  He instead clicked through the targeted offer for the bundle of the Amex Business Platinum + Business Checking.
The part of the bundled offer that is specifically for the Business Platinum card offers 150,000 points after $15K spend.  The Business Platinum card offers 1.5 points per dollar for purchases of $5,000 or more, so from $15K spend alone, it's possible to earn 15,000 x 1.5 = 22,500 points.  While I expect that at least some of the spend towards $15K will meet that requirement, for this post lets assume that purchases will be below $5K and will earn only 1 point per dollar.  In that case, my son will earn 15,000 points from spend plus 150,000 points from the card bonus for a total of 165,000 points.
I'm willing to bet that he'll soon get an offer for even more points for adding an employee card.  For now, though, we'll assume that he'll end with "only" 165K points.
Business Platinum + Business Checking Bundle Bonus 20K
By meeting the welcome bonus requirements for both the Business Platinum card and the Business Checking account, my son will earn an extra 20,000 points!
Total: 365,000 Transferable Points
As shown in the sections above, my son expects to earn at least 365,000 transferable points:
Chase Ink Business Cash: 120,000 points (90K welcome bonus + 30K from spend)
Business Checking: 60,000 points
Business Platinum Card: 165,000 points (150K welcome bonus + 15K from spend)
Business Platinum + Checking bundle offer: 20,000 points
Total: 365,000 points
For ideas about how these points can be used, see: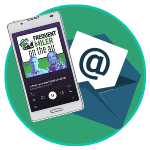 Want to learn more about miles and points?
Subscribe to email updates
 or check out 
our podcast
 on your favorite podcast platform.