Does Citi have the ultimate credit card combination for an everyday spender? This week on Frequent Miler on the Air, we tune in to Citi's quintessential credit card quartet and wonder whether this is really the ultimate rewards card combo.
Elsewhere on the blog this week, Greg ponders his application strategy, Tim takes us to what many consider to be the best Hilton property in North America, and JetBlue makes its new program official. Watch, listen, or read on for all that and more.

00:00 Intro
00:49 Giant Mailbag: Citi updates application rules
04:18 What crazy thing . . . did Hilton do this week?
08:52 Mattress running the numbers: IHG Timeshare offer for 3 nights + 50K points for $199 / $249
13:20 Award Talk: Booking Aer Lingus with Alaska Mileage Plan
20:42 Greg books British Airways via Asia Miles
24:25 Party of 5 Team Challenge
27:57 Main Event: Citi's quintessential credit card quartet
30:30 Card Talk: Citi Premier card
38:35 Card Talk: Citi Double Cash card
44:00 Card Talk: Citi Custom Cash
49:50 Card Talk: Citi Rewards+
57:00 Downsides of the Citi quartet
1:00:53 Curve card to rule them all
1:10:26 Are people missing the boat on the Citi Quintessential Quartet?
1:15:36 Question of the Week: Is it OK to buy store gift cards with an Amex card?
Subscribe to our podcast
We publish Frequent Miler on the Air each week in both video form (above) and as an audio podcast. People love listening to the podcast while driving, working-out, etc. Please check it out and subscribe. Our podcast is available on all popular podcast platforms, including Apple Podcasts, Spotify, and many more.
Alternatively, you can listen to the podcast online here.
This week on the Frequent Miler blog…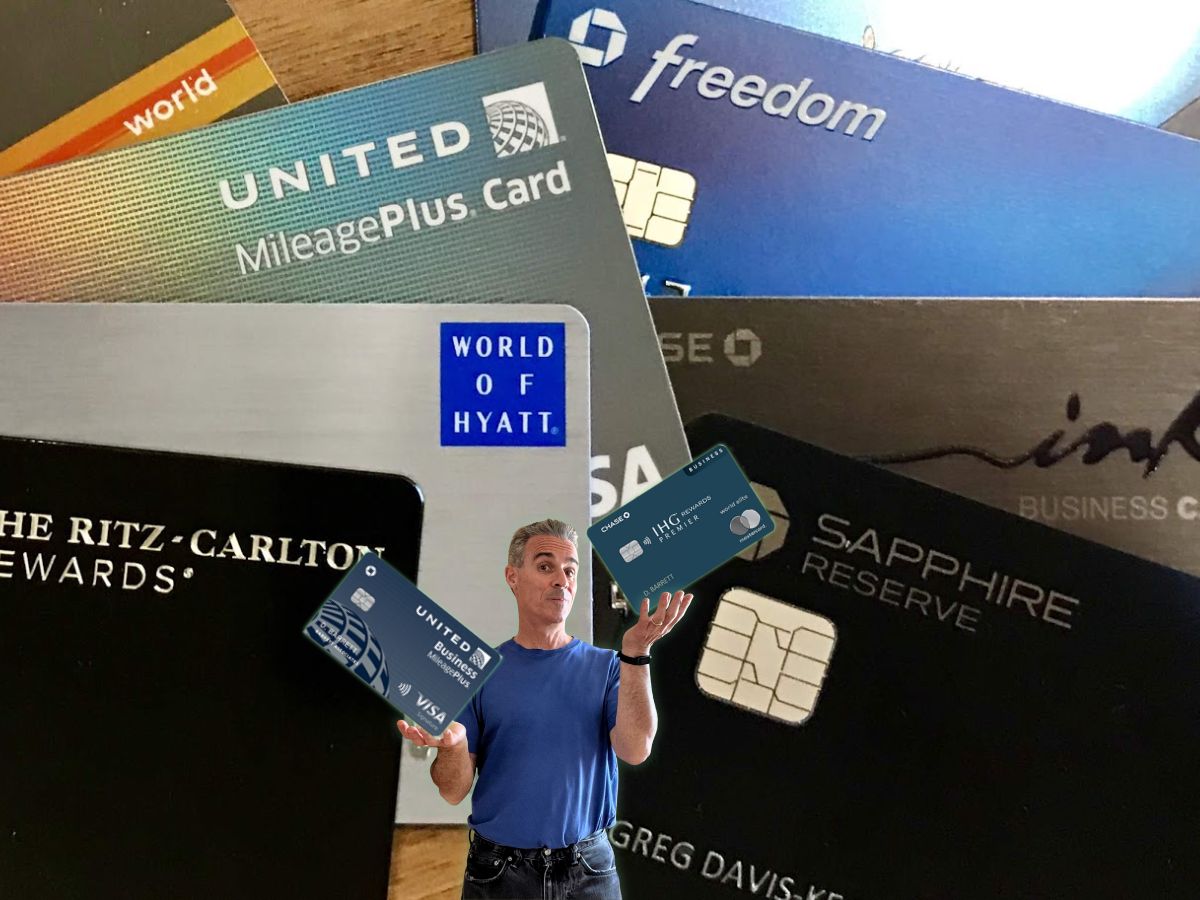 Finally under 5/24, Greg contemplates his next collector's items. To be clear, Greg's strategy here isn't just to get the best welcome bonuses, but rather to collect a couple of cards to have and to hold long-term. I have to admit that I always forget about the IHG business card and it would probably make sense for me to get it to be able to take advantage of both the 4th night free and the 10% rebate from my old (and no-longer-available) Select card. I appreciate Greg's reminder!
Speaking of chasing Chase cards and reminders, I wanted to include this quick deal post since those looking to collect transferable points (rather than collector's cards) are probably more interested in this 80K offer — but it will end soon.
When the Curve card officially came out of Beta, none of us on the Frequent Miler team thought it was ready for the limelight. However, after some additional time to work out the kinks, Greg has been finding the card very useful and far less glitchy than it had previously been. That's great news because it would pair really nicely with the Citi quartet we discussed on this week's podcast — particularly when it comes to automating multiple Custom Cash cards without needing to carry them all and keep them straight. This card may now be worth a look, particularly as the ultimate "Player 2" solution.
I love Autoslash and have used it frequently to price rental cars (and I often recommend it to others). It is awesome knowing that I've got the best rate for my rental (and being able to track the rates easily). Like Tim, I am lukewarm on the hotel version of this though simply because I don't want to give up elite credit and elite benefits. If I were booking more non-chain hotels or if I were a regular 3rd party hotel booker, I would probably jump on this. Of course, the real question is how much will I lose (in the form of savings that I could have had through HotelSlash) in the pursuit of loyalty games?
Speaking of Loyalty games, it had been a long time since we had last updated our American Airlines Loyalty Points cheat sheet. The game has changed when it comes to earning easy American Airlines miles for status. There are fewer standout opportunities than there once were through the AAdvantage eShopping portal, but if you value some of the services and wait for payouts to increase, you can still easily supplement your existing efforts to get or keep American Airlines elite status without flying.
While not quite as easy to "game" as American Airlines elite status, JetBlue finally launched its own new elite program this week and it has some intrigue. That's because there will be perks along the way even for those who don't reach Mosaic status and there is finally a mechanism to earn confirmed upgrades to Mint class. Now with the chance to combine JetBlue spend, credit card spend, and spend on a wide range of travel-related purchases via Paisly, JetBlue perks will probably be easy to obtain for a wider ranging audience.
I highly anticipated Tim's review of the Waldorf Astoria Los Cabos Pedregal if only because I have seen a number of positive mentions through social media and other blogs. Despite the overall positive tone of this bottom line review, I walked away from Tim's review with less desire to put this property on top of my bucket list and more of a sense that it might be good to keep in mind if I decide to visit Los Cabos in the future and I want to burn a free night certificate or two.
---
That's it for this week at Frequent Miler. Keep your eyes out for this week's last chance deals.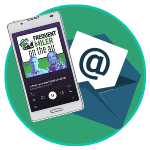 Want to learn more about miles and points?
Subscribe to email updates
 or check out 
our podcast
 on your favorite podcast platform.