Skyrocketing hotel prices have made hotel points and free night certificates more valuable than ever before.  These days it's not at all unusual to be able to use a free night from a $95 credit card to cover a hotel that would have cost well over $400.  If you stay often in hotels (or would like to), then getting more free nights and more hotel points should interest you.  In this post I've put together the easiest ways to collect points and free night certificates from each major hotel chain including Hilton, Hyatt, IHG, Marriott, and more.
Overview
First, here's a quick summary of the approach I recommend for each hotel rewards program:
Choice: Earn points w/ Citi ThankYou cards.  Earn 3x with the Premier card, 5x with the Custom Cash, 2x with the Double Cash, and a 10% rebate with the Rewards+ card, then transfer 1 to 2 to Choice.
Hyatt: Earn free nights w/ Hyatt credit card.  Earn points via Chase Ultimate Rewards.
Hilton: Earn free nights & status w/ the Hilton Aspire card.  Earn points from welcome bonuses, upgrade offers, and category bonus spend.  If needed for high value redemptions, buy points during sales.
IHG: Earn free nights w/ credit cards. Earn points w/ welcome bonuses & credit card spend.  Also buy points during sales.
Marriott: Earn free nights w/ credit cards.  If needed for high value redemptions: buy points during sales.
Wyndham: Get 10% off all award stays w/ Wyndham Earner card. Earn points with card welcome bonus & credit card spend (especially 8x gas with the Earner Business card!).  If needed for high value redemptions: buy points during sales, or transfer 1 to 1 from Citi or Capital One.
Details by hotel rewards program follow…
Choice Hotels and Preferred Hotels & Resorts
Choice Privileges points can be used to book both Choice Hotels and many Preferred Hotels & Resorts.  While Choice is mostly known for its low end brands like Econolodge and Rodeway Inn, their Ascend and Cambria brands include some very nice properties.  And Choice's partnership with Preferred Hotels & Resorts makes it possible to book luxury hotels with Choice points.
The best way to get Choice points is through Citi ThankYou Rewards credit cards.  Start with the $95 Citi Premier card in order to unlock the ability to transfer points one to two to Choice.  In other words, 50,000 ThankYou points transfer to 100,000 Choice points.  With the Premier card alone you can earn a lot of points with its welcome bonus and through its ability to earn 3x in popular categories of spend (grocery, dining, gas stations, flights, hotels, and travel agencies).  You can pump up your ThankYou point earnings further with the fee-free Custom Cash card which offers 5x on purchases in your top eligible spend category (Restaurants, Gas Stations, Grocery Stores, Select Travel, Select Transit, Select Streaming Services, Drugstores, Home Improvement Stores, Fitness Clubs, Live Entertainment) each billing cycle, up to the first $500 spent.  For all of your spend that doesn't fit into the above categories, consider the fee-free Double Cash card which offers 2x everywhere.  Finally, its worth sprinkling in the Rewards+ Card in order to get an annual 10% rebate on awards (including point transfers), up to 10,000 ThankYou points back per year.
Thanks to the ability to convert ThankYou points to Choice points 1 to 2, the above card collection indirectly offers the following Choice point earnings once you combine your ThankYou accounts across these cards:
See also:
Hyatt and Small Luxury Hotels
World of Hyatt is the only hotel rewards programs in this round-up that still maintains a category based award chart.  That means that award prices are predictable within a range from off-peak to peak pricing.  Thanks to this, when hotel cash rates are very high, you can count on points offering great value.  Additionally, like Hilton and Wyndham, Hyatt doesn't charge resort fees when booking stays with points.  That too makes your points more valuable.  In addition to Hyatt's own hotels, they have a partnership with Small Luxury Hotels of the World (SLH) which makes most SLH hotels available to book with points as well.
I recommend two approaches to amassing Hyatt free nights: earning nights with the World of Hyatt Credit Card, and earning transferable points from programs that partner with Hyatt (Chase Ultimate Rewards or Bilt).  Of course, there are many other options such as earning points through Hyatt card spend, earning free nights through Milestone Rewards, earning free nights through Brand Explorer rewards, etc.
The $95 consumer World of Hyatt credit card offers a category 1-4 free night each year upon renewal, plus you can earn another category 1-4 night with $15K calendar year spend.  When you spend $15K you'll also earn at least 15,000 points (or more if you spend within the card's category bonuses) which is enough for a standard night in a category 4 hotel.  So, with $15K annual spend on the card, the World of Hyatt card offers a total of 3 free nights per year.  Note that while there are many fantastic category 4 or lower Hyatt hotels outside of the U.S., the number of great ones within the U.S. has decreased substantially.  See: Best Hyatt Category 1-4 Hotels & Resorts.
The best way to amass Hyatt free nights is by earning transferable points.  Both Chase Ultimate Rewards and Bilt offer points transferrable one to one to Hyatt.  Here's how to get the most from your spend with these programs:
Bilt: If you pay rent, the fee-free Bilt card is a no-brainer.  It can be used to pay rent and earn rewards even if your landlord doesn't accept credit cards.  The Bilt credit card also offers 3x points for dining and 2x for travel.
Chase Ultimate Rewards: Many cards earn Ultimate Rewards points. The trick is to have at least one card that makes points transferrable to partners.  For example, if you have both the Sapphire Preferred card (which allows point transfers) and a Freedom card (which doesn't allow point transfers), you can earn lots of points with your Freedom card and move them to your Sapphire account in order to then transfer them to Hyatt.  By holding multiple Chase cards, it's possible to earn 5x in some categories of spend, 2x to 3x in others, and 1.5x everywhere else.  For more details, see: Awesome Credit Card Combos.
Hilton
Hilton is the only major hotel chain that still offers uncapped free night certificates.  Free nights earned with Hilton credit cards can be used at almost any Hilton property worldwide.  The only restrictions are that they usually can only be used on weekends (Hilton relaxed that requirement for the pandemic, but free nights earned in 2023 will likely have that restriction again), and they can only be used when standard rooms are available (this is true with most hotel programs).
The other good news about Hilton is that, like Hyatt and Wyndham, they do not impose resort fees on free night stays.  The bad news with Hilton is that they no longer have an award chart.  The point price for a stay is whatever the website says it is.  In practice, though, Hilton caps the price of standard rooms at each hotel.  For example, with some hotels you may see that they price no more than 80,000 points per night in peak season; others may be capped at 95,000 points, 125,000 points, or 150,000 points at the top end.
The best way to amass free night certificates is with credit cards.  The $450 per year Hilton Aspire card offers a free weekend night every year, and another with $60K spend.  It is also loaded with benefits and rebates that make it worth the annual fee even before accounting for the annual free night.  Additionally, the Hilton Surpass and Hilton Business cards each offer a free night each year after $15K spend.  And the business card throws in another free night with $60K spend.
The best ways to amass Hilton points are through through credit card welcome bonuses (and upgrade bonuses), bonused credit card spend, and buying points during sales.  Hilton frequently offers points for sale at a half cent each.  That's not always a good deal, but if you need the points for high value awards it can make sense.  In terms of credit card spend, consider using your Hilton cards only for the best category bonuses:
Hilton Aspire: Use for 14x at Hilton hotels; and 7x at U.S. restaurants and for select travel (flights booked directly with airlines or amextravel.com, select car rental companies).
Hilton Surpass: Use for 12x at Hilton hotels; and 6X at U.S. restaurants, U.S. Supermarkets, and U.S. gas stations.
Hilton Business: Use for 12X at Hilton hotels; 6x at U.S. restaurants and U.S. gas stations; 6x on select business purchases (wireless telephone services purchased directly from U.S. service producers, U.S. purchases for shipping); and 6x on select travel purchases (Flights booked directly with airlines or amextravel.com, Car rentals booked directly from select car rental companies).
With each of the above, keep in mind that since Hilton often sells points for a half cent each, you could do better in each category with the right cash back card.  For example, earning 6x Hilton points at restaurants sounds good until you consider that if you earn 4% cash back at restaurants (with the fee-free U.S. Bank Altitude Go card, for example), you could turn that cash back into 8x Hilton points by buying points during a sale.
IHG and Mr. & Mrs. Smith
IHG offers two current credit cards that offer a 40K free night each year upon renewal: the IHG Premier Card, and the IHG Premier Business Card.  Those free nights can be topped off with any number of points.  For example, if you want to book a night that costs 90,000 points, you can book it with the combination of one 40K free night certificate and 50,000 points.  Thanks to their partnership with Mr. & Mrs. Smith, you can also use points and/or free night certificates to book some Mr. & Mrs. Smith properties.  You can find a list of participating properties here.
The best way to get free night certificates is to get both the Premier and Premier Business credit card.  That way, you'll get two certificates each year upon renewal.  You can also get another free night certificate with $60K annual spend on the business card.
There are two reasonably good ways to get IHG points: credit card spend and buying points during sales.  I don't recommend ever transferring transferrable points to IHG since points can frequently be bought for only half a cent each.
On the face of it, it doesn't seem like IHG credit card spend would be a good way to earn points.  For most spend, the IHG Premier and Business cards earn 3 points per dollar.  If not for the cards' big spend bonuses, you would be better off putting the same spend on a 2% cash back card and then buying points when their on sale (that way, the 2% card becomes a 4x IHG card).  If you spend towards bonus thresholds, though, you can do reasonably well.  See this post for full details: Are the IHG Premier cards worth our big spend?
Marriott
There really isn't a great way to earn lots of Marriott points after initially earning new card welcome bonuses.  Putting spend on Marriott cards to earn the base 2x rewards is usually a bad bet compared to putting spend on more rewarding cards.
For most people, I think the best bet is to get multiple Marriott cards.  Simply hold onto those cards year after year and use the free night certificates you get with each card anniversary.  It's very easy to find value with these certificates that far exceeds each card's annual fee.  That's especially true now that Marriott allows adding up to 15,000 points to the certificate value to book a night.  For example, you can book a night that costs 40,000 points by applying a 35K free night certificate plus 5,000 points.
There are many different Marriott cards available (see the list here) and it's technically possible to get a bunch of them (see: How to get all 5 Marriott Bonvoy cards), but I think that most people would do well to start with just two: a business card and a consumer card.  By holding one of each, you'll get a total of 30 nights credit each year towards elite status.  If you already have a Marriott card and want to get a new one, don't forget that Marriott has strict rules limiting your ability to get new Marriott cards and/or bonuses if you already have (or have had in the past) other Marriott cards.  For details see: Are you eligible for a new Marriott card?
If you need more points, consider maxing out spend bonuses when they come around (for example, you'll sometimes be offered bonus points within a certain category of spend or when you hit a high-spend threshold).  If needed for high value redemptions, consider buying points during point sales.
Wyndham & Vacasa Vacation Rentals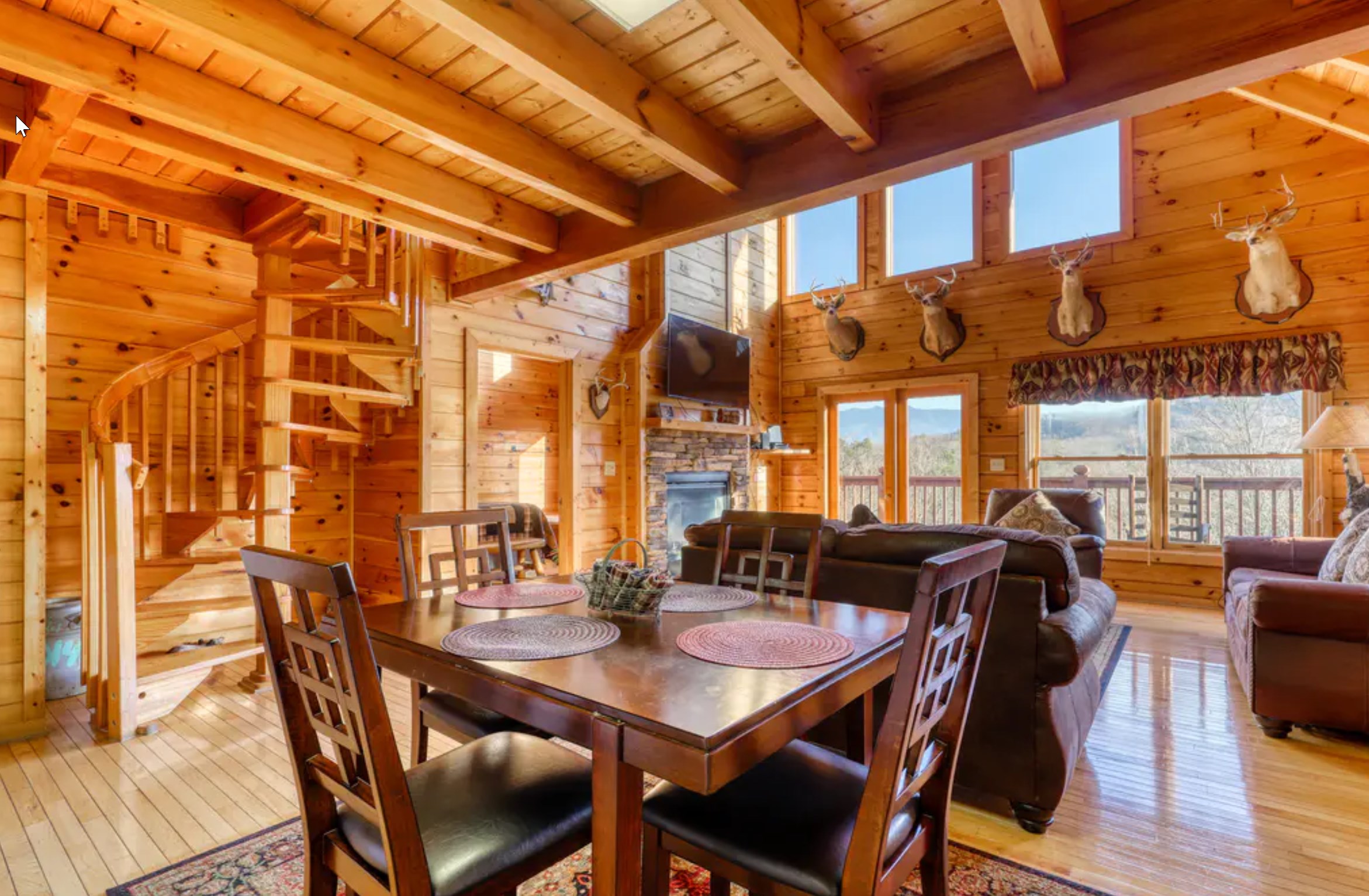 One of the best ways to use Wyndham points is to use them to book Vacasa Vacation Rentals where you'll be charged 15,000 points per night per bedroom.  Some one bedroom Vacasa properties are huge and still cost only 15,000 points per night.  Similarly you may find incredible 2 or 3 bedroom units that offer great value.  See this post for details: Wyndham Vacasa — Great Value is Real!
The best way to amass Wyndham points is with the Wyndham Earner Business card.  It often has a decent welcome bonus and it offers great perks and earning power for a $95 card: Wyndham Diamond status, a 10% discount on all awards, 15,000 points every year upon renewal, and it earns 8 points per dollar at gas stations and Wyndham properties (and 5x for marketing, advertising, and utilities).
If the Wyndham Earner Business card doesn't get you all the points you need, you can additionally buy points for around a penny each when they offer sales or you can transfer 1 to 1 from Citi ThankYou Rewards or Capital One Miles.