On Monday, I published a post arguing that a popular transferable currency is relying too much on a single domestic hotel transfer partner. In the spirited response in the comments, a few people mentioned valuing familiar domestic frequent flyer miles over foreign programs. It was implied by some that domestic programs like United MileagePlus are easy to use and that foreign programs involve difficult hoops to jump through. While there certainly are some foreign carriers that make redemptions particularly challenging (which I'd argue isn't always a bad thing as the sweet spots that require more effort are often more available!), many of them are not significantly more complex than US-based carriers. This post features some of the easiest options for booking award tickets for yourself and others.
A word of caution: Always be aware of change / cancellation fees
Years ago, it was a near-universal truth that US-based carriers like United, Delta, and American Airlines had horrific award change and cancellation fees and foreign airline programs had the best change / cancellation policies.
These days, the opposite is true: a competitive advantage of booking through the US-based programs is (mostly) free cancellation of awards and redeposit of points. Most foreign program charge a fee to cancel your award and redeposit miles. Fees are often reasonable, but it's worth checking what it will cost to cancel if you need to change plans.
See our Award ticket change and cancellation fees by transfer partner post for more.
How long do points take to transfer?
Points should transfer instantly to those programs included in this post, but for reference see How long does it take to transfer points to airline and hotel programs?.
Easiest foreign airline transfer partners: Transfer instantly, book online for anyone
Air Canada Aeroplan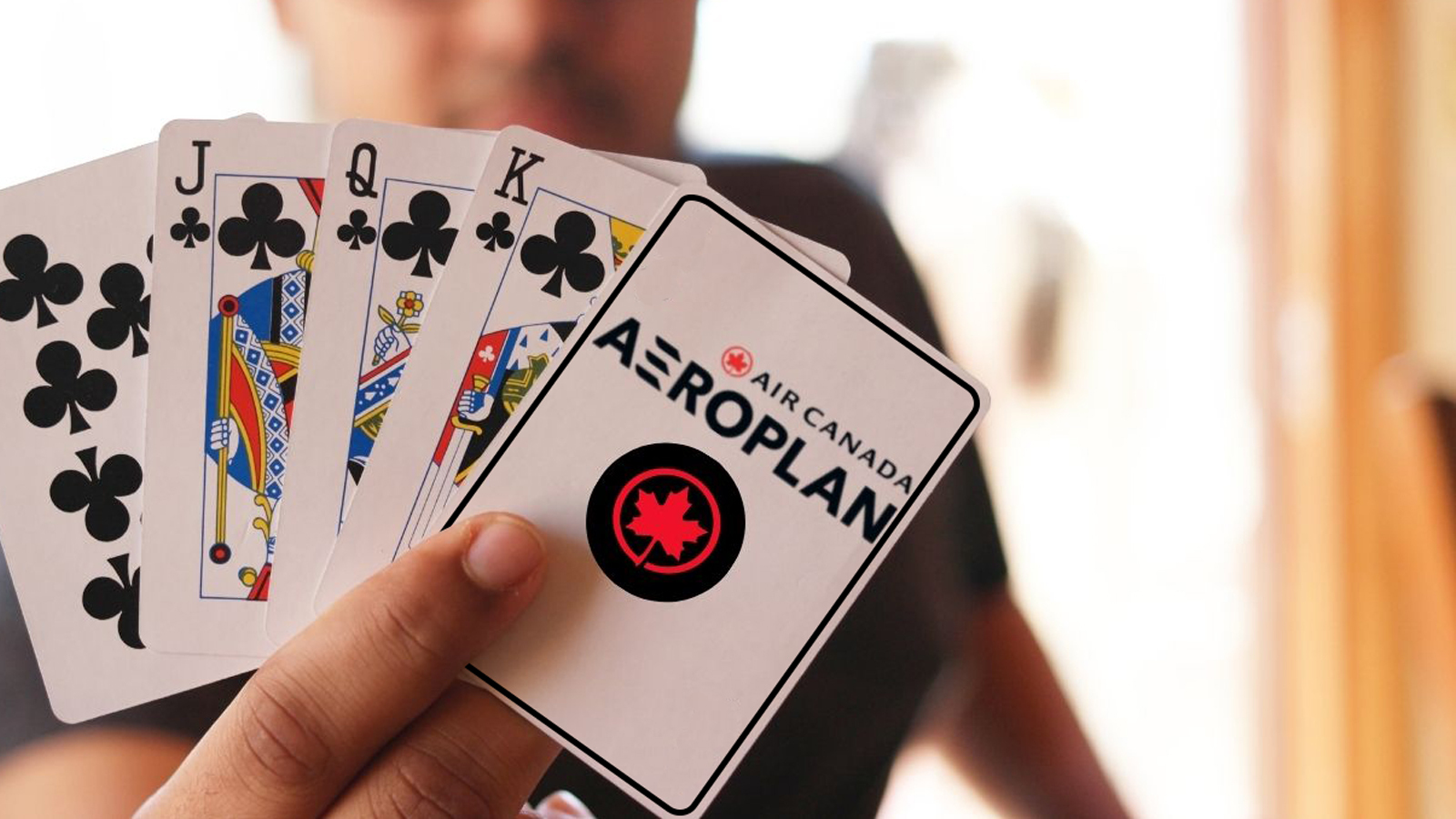 Air Canada Aeroplan is among the easiest transfer partners with whom to book provided you're not trying to put together a single one-way award with 6 segments to 5 different countries on 5 different airlines over 5 days (but then, you can't do that sort of thing online with any other program, either).
You don't even need to log in to search at AirCanada, just check the box that says "Book with Aeroplan" on the home page.
Results populate quickly. You can easily sort by business class price ascending / descending if you prefer.
Note that you will get some mixed cabin results if you don't filter them out. When it says "Mixed cabin" in black letters, that means that more than 50% of the itinerary is in business class. If you mouse over the price, it will show what percentage of the itinerary is in business class.
If the words "Mixed cabin" are in red, less than 50% of the itinerary will be in your chosen cabin class.
Either way, if you click on the price to expand the flight details, you can easily see the cabin class for each segment.
Note that Aeroplan allows a stopover on a one-way award. You can presumably book that yourself online if your itinerary has 4 segments or fewer, but note that the tool won't pick up all of your stopover options, so if you want to add a stopover (which costs 5,000 miles on a one-way award), your best bet may be to call. If you want to search for one online, you simply select "Multi-City / Stopover" and then click the link to "Add stopover for flight 1" and then you'll enter the city and number of days immediately under the destination.
But, again, note that the tool is so-so at best. I tried the above search with a stopover in Frankfurt of 5 days. I knew from a search that there was an itinerary from Frankfurt to Tokyo (on Lufthansa) to Singapore (on ANA) available entirely in business class on the 16th that would work, and also an itinerary from Frankfurt to Muscat to Kuala Lumpur to Singapore entirely in business, but those options didn't come up in the results (I only got mixed cabin/economy class results). If you want to book a stopover, your best bet is to do your own searching to know what's available and then call to book that over the phone.
However, for simple itineraries, Aeroplan is great.
It's also worth noting that Aeroplan can sometimes save you on United domestic itineraries, particularly if you don't have elite status access to expanded availability with United. For instance, I looked up a flight from Cleveland to Miami for tomorrow. United is asking 14,800 miles for the least expensive awards.
But Aeroplan starts at 10K miles each way. Unfortunately, Aeroplan has a $39 CAD (about $30 USD at the time of writing) partner booking fee, but the mileage savings makes up for that.
You can easily book for anyone you want through your Aeroplan account.
Avios (British Airways, Iberia, Aer Lingus, Qatar)
Four airlines share the "Avios" award program: British Airways, Iberia, Aer Lingus, and Qatar Airways. While all four programs share some similarities, there are key differences. For instance, British Airways offers easy cancellation of awards (something Iberia could stand to improve!), Iberia has a great sweet spot for off-peak business class to Europe and more reasonable surcharges, etc.
The good news is that you can easily combine your Avios and move them between these four programs (or, in the case of Qatar, you may even be able to book through Qatar using your British Airways Avios without moving them). For more info on combining Avios, see: How to transfer Avios between British Airways, Qatar, Iberia, and Aer Lingus.
To keep this simplest, I'm focusing on British Airways Avios in this section, but see our Complete guide to Avios: British Airways, Qatar, Iberia, and Aer Lingus.
British Airways Avios is a very simple program to use for booking flights. Simple log in to your British Airways Account here. Pop in our dates and airport codes:
Then click on the flight you want to see the price — in this case, 7,500 Avios and $5.60 from New York (JFK) to Charlotte (CLT).
From there it is the same as booking any airline ticket, but for fewer miles than what American would have charged for the same route.
You can use your Avios to book a ticket for anyone.
Air France / KLM Flying Blue
At AirFrance.us, you must select the tab to "book with miles" and log in to your account to search for awards.
Then it's as simple as entering cities and dates in a search box just like with any airline website and selecting your desired cabin class. For instance, I searched from "NYC" (for New York City) to London.
As you can see, the search tool populates results for Virgin Atlantic, Air France, and KLM flights on this route. Miles transfer instantly from every major transferable currency to Air France, making this a very easy program in which to accumulate a bunch of miles.
You can easily book online for anyone, but beware of a couple of "gotchas".
First of all, if you credit paid flights to Air France, all of your miles will expire after a set period of time with no way to extend validity other than getting the Air France credit card (which prevents your miles from expiring). If you never credit a paid flight to Air France, you can simply transfer from a transfer partner program and extend the validity of your miles. See this post for more detail: Air France Flying Blue miles are easier to extend than I thought.
The other "gotcha" of sorts is outdated, but worth a mention: Years ago, Air France used to lock up accounts and require the account holder to show up in person at a ticket office when people opened a brand new Flying Blue account, immediately transferred in a bunch of miles, and booked an award ticket right away. I haven't heard reports of this happening for years, but I always recommend opening an Air France Flying Blue frequent flyer account now, before you need it, just in case. I've never had a problem and I've used my Air France miles to book itineraries for my family without issue, but I do wonder if you may run into a problem if you create a brand new Flying Blue account, transfer points, and then book a ticket for someone else as your first course of action.
Change and cancellation fees on Air France / Flying Blue are reasonable: 50 Euro for a change or cancellation/redeposit.
Virgin Atlantic Flying Club*
I put an asterisk with this one not because Virgin Atlantic is difficult but because only some awards can be booked online. One of the most popular uses of Virgin Atlantic Flying Club miles is to fly Delta One business class to Europe for 50,000 miles one-way. Since Virgin Atlantic partners with every major transferable currency, it is very easy to accumulate the miles to book an award with them. Furthermore, we frequently see point transfer bonuses to Virgin Atlantic, so you may score an even better deal than sticker price.
Thankfully, when Delta awards are available to partners (which unfortunately has been "not often" lately), they are easy to book online.

At the time of writing, I am finding no Delta availability, though award availability ebbs and flows. To search for an award, just go to VirginAtlantic.com, enter your airport codes, and then click "Advanced search" to expand the options to book with points. Search "Upper Class" to find business class.
Make sure that the "Show flexible dates" box is also checked and you'll see a week of availability (if it finds any availability within the 3 days before or 3 days after your search date). You can then switch to a calendar view if you have more flexibility — see this post for more detail if interested: How to book Delta flights with Virgin miles.
Note that you'll also find availability via Delta and Air France / KLM on Virgin Atlantic's website.
You can easily book online for anyone from your Virgin Atlantic account.
Pretty easy: Transfer instantly, book online for anyone, but . . . 
Avianca LifeMiles
Aviana LifeMiles are usually available instantly after making a transfer, but in some cases the transfer seems to not complete until sometime overnight. If your miles don't seem to transfer right away, it can be worth trying to log in on the app and desktop to see if they are available for use in one place or the other.
You can book Avianca LifeMiles awards online for anyone, but the reason this program only makes the "pretty easy" list is because sometimes you have to outsmart the Smart Search.
What I mean by that is this: If you log in to your account at LifeMiles.com and you hit "travel", you are presented with what appears to be an ordinary airline website search.
However, you can't ignore that drop-down menu that says "Smart Search". Sometimes, that works to find good options, sometimes it doesn't. For instance, remember that itinerary from Cleveland to Miami from the section about Aeroplan above? On Smart Search, the results Avianca returned were anything but smart . . .
So here's where you need to outsmart the Smart Search. Go back to the beginning (by hitting "change" next to "one-way, economy" if you are on the page shown above).
Then, instead of "Smart Search", I picked "Star Alliance" and suddenly I saw a bunch of the same availability that I had seen through Air Canada Aeroplan.
Crazier yet is that you want to check both "Star Alliance" and the airline you're looking to fly in order to make sure that you've seen all of the possible options. For instance, here's a different date with "United" selected from the drop-down. As you can see, LifeMiles shows one available itinerary:
But if you check that "Star Alliance" box next to the United box, there is suddenly another Star Alliance option….on United.
That's kind of a pain and requires an extra step or two than what you'd need to do if booking an award through a program like United, Air Canada Aeroplan, etc — hence why LifeMiles is in the "pretty easy". There is also the fact that some awards that should be available just inexplicably don't show up via LifeMiles. I find that between the Star Alliance search and individual airline search, I find what I'm looking for more often than not.
The biggest pain point of Avianca LifeMiles is that miles expire after 12 months of inactivity and booking an award will not extend the life of remaining miles, so you'll want to be sure to make a transfer at least once a year.
Bottom line
This post features some of the very easiest programs with which to book award tickets. There are many other programs that are easy enough for even someone with novice-level experience to navigate and we'll cover some of those in a separate post. The bottom line is that many foreign airline programs aren't much different than the US-based programs except for the fact that many feature better award pricing. Booking through foreign partners can save you a lot of miles in the right instance — so it can certainly be worth stepping outside the comfort zone and checking out these and other key transfer partners from the major transferable currencies.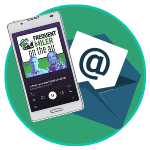 Want to learn more about miles and points?
Subscribe to email updates
 or check out 
our podcast
 on your favorite podcast platform.