Is there anything more Frequent Miler than Reasonable Redemption Values? Since FM started doing them in 2014, RRV's have been like a warm comforter, securing us in the knowledge that our points and miles redemptions are passing good value muster.
But what are reasonable redemption values, some might ask? Well, Greg will tell you:
Reasonable Redemption Values (RRVs) are estimates of how much value you can reasonably expect to get from your points…(they) are intended to be mid-point values that are reasonably easy to achieve with just a bit of work in finding good rather than poor value awards.
Somewhere in between that one guy on social media that always seems to redeem his AA miles on a whole QSuites cabin at $42/point and my grandparents that love being able to buy magazine subscriptions at less than 1/2 cent per point ("they're free!"), lie RRV's. The idea is that you should have a conservative estimate for baseline points value in a given program without having to spend hours cherry-picking awards. Below that, you're in the lower-ish half of possible redemptions, above it, in the top-ish half.
You never again have to wonder if 390,000 SkyMiles for a $2700 business class ticket between the US and Europe is a good deal. Just look at the Delta RRV's and you'll find out that…it most decidedly is not. Save those SkyMiles for 5,000 mile tickets to Mexico.
This ain't no stablecoin heading for a meltdown. RRV's give us piece of mind that our redemptions are rock solid.
Recently though, there's been a few clouds on the horizon. Clouds that are accompanied by the noise of reasonable redemption values crackling over the fire alongside a discernable tingle of Frequent Miler joy. Someone's been buying and redeeming points…at poor value. And the substandard offenders are none other than Nick Reyes and Greg the Frequent Miler himself.
What Crazy Things did Greg and Nick do?
First off, let's talk about Nick "Membership Rewards are the Best Rewards" Reyes. Nick has long been the most loyal and dogged advocate for the absolute supremacy of Membership Rewards among the various transferable currencies. Whenever Greg brings up the desirability of Chase Ultimate Rewards because, Hyatt, Nick is quick to re-tell the stories of past international business class glory and the plethora of avenues that can make it a reality again with a simple stash of Membership Rewards. That's what puts it on top of the transferable currency heap in the RRV's (among those programs with a welcome offer…looking at you, Bilt).
Once the pandemic hit and American Express started a national ticker-tape parade by making it rain Membership Rewards from coast-to-coast, you'd assume that Nick started getting out maps and figuring out lap-infant charges on Finnair, right? Nope, that rustling sound you hear is Nick rolling around on a bed full of cold, hard, Schwab-generated cash.
In April, Nick wrote a post where he confessed revealed that had redeemed somewhere near a bazillion Membership Rewards points at 1.1 cent each via his Schwab Platinum in order to buy I-bonds. That's not exactly the sexiest redemption in the skies. His rationale was based on a two factors. First, he had a swimming pool full of MR points to spend and second, he wanted to maximize his yearly I-bonds purchases while the rate is at 9.62%.
He said:
I don't love redeeming points for value far below the reasonable redemption value, but it seems hard to accept the points sitting idly in a Membership Rewards account when I know that I could put them to use for what is essentially a locked-in rate of return. It seems like a poor-value use of points in today's dollars, but the juice should become worth the squeeze within a year or two, particularly if the Amex point parade marches on.
Keep in mind, the current RRV for Membership Rewards is 1.55 cents/point, so many readers looked on in suprise. Was Nick "losing" almost 1/2 cent for every point he redeemed? Did he give up his points and miles convictions at the first scent of I-bonds greenback?
But we can always count on the Frequent Miler to have a level head…or can we?
Less than 24 hours after Nick's post, Greg buried the lead in this post about Hyatt 40-night Milestone Rewards. There are two awards ("Milestone Rewards") that the vast majority of people choose after reaching 40 elite nights in a year with Hyatt: a $100 Hyatt gift card or 5000 points. Now, our RRV's for Hyatt say that 5000 points is "worth" $80 at 1.6pp. While a $100 credit shouldn't be valued at $100, for Greg, $100 in Hyatt credit should be pretty close. We all know that Greg would be able to use it, if nothing else than to buy a round of cocktails and a couple green juices at Hyatt Ventana Big Sur (and I'm not kidding, two Marine Layer cocktails and two green juices ++ would literally cost $100).
For the sake of argument, let's say he used that credit to pay for $100 worth of lodging (or room charges). He would earn 650 additional points (since he's a Globalist, he gets 6.5 points per dollar), so the net point differential would be 5,000-650=4,350 Hyatt points. Taking the points instead of the credit means that Greg was effectively valuing each point at 2.3 cents of Hyatt credit each ($100/4350points), almost 50% above the RRV of 1.6 cpp. That doesn't seem very reasonable. Greg's rationale?
I chose 5,000 Hyatt points rather than the $100 Hyatt gift card so that I'd have one less thing to remember to deal with.
Et Tu, GtFM?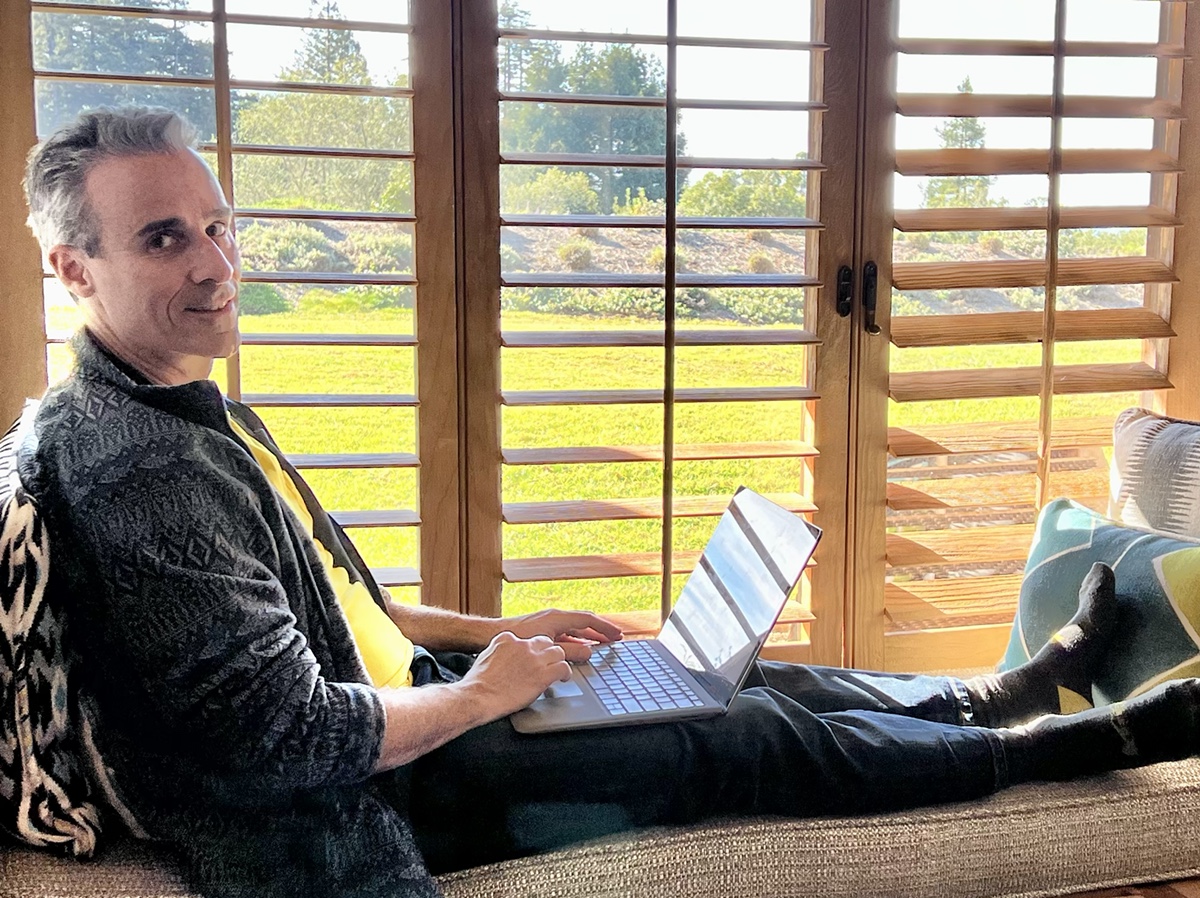 Is it time for an old-fashioned roast of hosts?
Before going on any longer, let's have a chat about our newly de-pedestaled FM leaders. Did they give up on years of disciplined grinding and (gasp) redeem/buy points at sub-optimal value? And more to the "points," was it a bad decison?
I don't think so. In fact, I've done it myself…a lot.
Some folks with much better memories than mine may remember a post about why the annual fee difference between the Chase Sappire Reserve and Sapphire Preferred was made up for by the .25 cent difference in "Pay Yourself Back Power." The reason was that,  because I redeem a TON of Ultimate Rewards at 1.5 cents each, the extra .25 (along with the additional categories that it offers) makes the CSR worth much more to me than the CSP…more than the $250 difference in annual fee.
Yes, 1.5cpp is technically equal to the RRV for UR, but we all know that it's easily possible to get much better "value" by transferring to partners. So, while I'm technically earning the RRV value, that's all I'm getting…there is no redemption upside there.
I also have to admit that I cash out a ton of MRs via Schwab. I did it back when it was at 1.25cpp and I still do it now that it's 1.1cpp. I cash them into a Roth IRA where it allows me to go beyond my $6K annual contribution limit. (PSA: To head off the comments, this is highly controversial and many people don't do it because they don't feel assured that there won't be future tax penalties as a result. I talked to my CPA and am comfortable with it. But please don't take my word for it, as I'm not offering tax advice and my CPA isn't very good at it anyway).
So then what does it all mean?
For me, what this boils down to is what we mean by the concept of "value." Redeemable value is easy to determine. How much would it cost in $$/how many points it costs. It's that simple. The RRV's are trying to get at a reasonable expectation of what average redeemable value is. If you're getting less than .6cpp on IHG, for instance, you are most likely getting a redemption value that is in the bottom half of possible redemptions.
But we all intuitively know that redeemable value is not the same thing as "cash" value, because rarely would anyone pay the RRV rate for points. Nor should they. Why pay 1.5 cents for something that will only get you 1.5 cents in value but has less flexibility than the cash you started with?
Very few us will ever pay $10-15k for international first class. To say that somone got 10+cpp on a first class redemption, while true from the standpoint of redeemable value, isn't reflective of the cash value of that redemption for most people. The flight wasn't worth that much cash to the traveler to begin with.
But cash value isn't absolute either. If I'm planning on traveling to Europe this Summer and there's a business class redemption that I want, if someone were to offer me the chance to buy AAdvantage miles for that redemption at 1.1 cents per mile, I might be tempted…it would mean a RT European business class ticket for $1200-$1500 which would be great value based on normal pricing.
But, what if I already had 200,000 AA miles and didn't have immediate plans for another redemption? I would never buy miles at 1.1 cents each. It would have to be a screaming, SimplyMiles kinda deal at that point. And to take it even further, what if I had 1,000,000 AA miles. Even something like the SimplyMiles deal would probably be pass.
The more of one currency you have, the less immediate value it will most likely have for you as you acquire more of that currency. The more of many multiple currencies you have, the more the effect is multiplied.
Because of my earnings, combined with our lack of ability to travel over the pandemic, my wife and I are sitting on millions of miles in airline and hotel programs. Those miles are never going to appreciate in value. In fact, if 2022 has solidified anything, it's that those miles and points are going to depreciate in value consistently. As we've begun traveling again, my priority is to work those balances down before transferring even more points from Chase, Amex and Citi (unless I absolutely have to).
This is the exact point that Nick was making when he explained why he was redeeming for I-bonds. Holding points for years with no use in mind is rarely a good idea. In fact, it will almost certainly result in those points being worth less when all is said and done. That's not even looking at what the potential increase in value those points would have had as cash/investments. If you've got 1,500,000 MR as part of a sizeable and diversified points stash and you need a new car, I'd be hard pressed to tell you NOT to turn that into $16,500 towards that very car (especially when you can earn another 500,000 when buying the car!).
Does that mean that everyone with a few hundred thousand MR points should get a Schwab card and cash out now? No, absolutely not. The reason is because, as I argue over and over again, everyone's situation is different. It's important to be able to tailor my earning and burning to my life/style and what my goals are with points and miles. If you only have 200,000 MR and are working towards two ANA Round the World tickets three year from now, go for it! The best part of what we do is that it enables us to travel more, and better, than we otherwise might. Cashback just isn't as fun.
That said, if you have 500,000 MR, 200,000 UR, 100,000 TYP, 400,000 AA miles, 900,000 Hilton Points, 600,000 Delta miles, 200,000 Hyatt points…well, maybe it's time to look at liquidating some of those transferable currencies before they start smelling like old fish. It can be ill-advised to look at point values and say "I'll never redeem for less than xx.xx." Getting the maximum cpp value from my points and miles isn't the goal. It's about using the points and miles that I have to add more enjoyment and satisfaction to my life. And there's so much possibility there is to do that in our little game, regardless of the CPP.
So, I guess I better put the pitchfork away, grab a marshmallow and join Greg and Nick around the campfire. The points value may not always be optimal, but it sure is warm around here.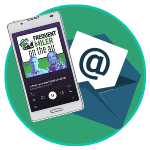 Want to learn more about miles and points?
Subscribe to email updates
 or check out 
our podcast
 on your favorite podcast platform.