Credit cards offer many kinds of miscellaneous perks.  Some offer travel benefits like travel protections, free hotel nights, free checked bags, elite status, upgrade priority, companion tickets, etc.  Some offer rebates on certain types of spend or for spend with specific merchants.  This post is not about those benefits.  Instead, I decided that it would be fun to list the credit cards that power-up your rewards points by making them more valuable.  In some cases, simply being a cardholder is enough unlock award savings. In other cases, you need to move points from one card to another in order to unlock savings or rebates.  Here goes…
Power-Up Your Bank Points
American Express Membership Rewards
If you have more than one Amex Membership Rewards card, Amex automatically pools together the points from each card.  As a result, adding any of the following cards to your portfolio automatically unlocks the benefits described below:
Business Platinum Card: 35% points rebate for flights booked with points through Amex (works with all premium cabin flights and economy flights with your selected airline). This makes your points worth just over 1.5 cents each towards paid flights.
Business Gold Card: 25% points rebate for flights booked with points through Amex (works with all premium cabin flights and economy flights with your selected airline). This makes your points worth 1.33 cents each towards paid flights.
Centurion Business Card (Invite only "black card"): 50% points rebate for flights booked with points through Amex (works with all premium cabin flights and economy flights with your selected airline). This makes your points worth 2 cents each towards paid flights.
Amex Schwab Platinum: Use this card's "Invest with rewards" feature to cash out points for 1.25 cents each.  See: How to convert Amex Membership Rewards to cash with the Schwab Platinum card.
Unfortunately Amex doesn't allow moving Membership Rewards points from one person to another (other than when someone dies) so, unlike with most other bank points, you can't get increased point value by moving points from one person to another.
Bank of America
Bank of America offers cards that earn travel rewards points that are worth 1 cent each towards travel, or half a cent each as cash back.  This is true for both the consumer Travel Rewards Card and the Business Advantage Travel Rewards Card.  In both cases, you can power-up your rewards by transferring them to the Premier Rewards card…
Premium Rewards Card: Cash out points for 1 cent each. With this card, you do not need to redeem points for travel purchases in order to get the full 1 cent per point value.
While I've only moved points between my own Bank of America cards, I think that it is possible to move points across people as well.
I'd be remiss to discuss Bank of America without mentioning their Preferred Rewards program.  Those who have $100K or more in deposits with Bank of America, Merrill Lynch, and/or Merrill Edge can qualify for Platinum Honors status.  With Platinum Honors status you'll earn 75% more rewards for spend on a number of Bank of America's travel rewards and cash back cards.  This feature is awesome for earning more points, but it doesn't make the earned points more valuable so it doesn't technically belong in this post.  Instead, please see this post: Bank of America cards: awesome if you've got $100K lying around.
Capital One
Capital One offers a number of cash back cards: Savor, Spark Cash Business, QuickSilver, etc.  While some of these cards offer very good earn rates per dollar, by themselves there is no way to use your cash back rewards towards greater value.  When you throw in a Capital One "Miles" card (Venture, Venture One, Spark Miles, Spark Miles Select), though, things get more interesting.  Capital One lets you convert cash back pennies into Capital One "Miles".
Capital One Venture or Spark Miles Cards: Power-up your Capital One cash back by moving cash back rewards to a Venture or Spark Miles card in order to unlock the ability to transfer points to transfer partners.  For Capital One's 1 to 1 transfer partners, that's like buying airline miles for only 1 cent each.  Since it is sometimes possible to get much more than 1 cent per point value from airline miles or hotel points, this can be a fantastic option!  See also: Capital One Transfer Partners.
Certain Legacy Cards: Nick has written in the past about how he has an old Venture One card that offers the ability to redeem Capital One miles at a value of 1.4c per mile toward gift cards from several hotel chains.  Specifically, he can redeem 64,250 "miles" for a $900 gift card: Fairmont, Four Seasons, Marriott, or Raffles.  If you are lucky enough to have an old Capital One card with this capability, you can move "miles" from other accounts to this one in order to get in on this deal.
Capital One allows their cash back rewards and "miles" rewards to be transferred for free to anyone else with a Capital One card.  So if anyone in your extended friend/family circle has a legacy card with the special gift-card redemption described above, you should be able to transfer your Capital One miles or cash back to them so that they can redeem for a gift card for you.
Chase Ultimate Rewards
Chase advertises a number of fee free cards as cash back cards even though they actually earn Ultimate Rewards points.  This includes a number of cards that are awesome for point earnings: Freedom Flex, Freedom Unlimited, Ink Business Cash, and Ink Business Unlimited.  The Freedom cards offer 3X and 5X categories of spend.  The Ink Business Cash offers 2X and 5X categories.  And each of the "unlimited" cards offer 1.5X as their base earning rate.  In all of these cases, you can move points from that card to a premium or ultra premium card in order to make the points worth more, as follows:
Chase allows you to freely move points from one household member to another (or to a business partner with business cards).  This makes it possible within a household to pay for just one card with an annual fee and to still get maximum value from points earned on fee-free cards across cardholders.
Citi ThankYou Rewards
Citi offers a number of cards that earn ThankYou Rewards points.  Different cards offer different capabilities.  If you have multiple cards, you can unlock these capabilities across cards by "combining points."  This makes it look like all of your points are in one bucket together and makes most of those points available for any of these capabilities:
Citi Prestige: 4th night free – up to twice per year, book a hotel stay of 4 nights or longer through the ThankYou portal and get a 1-night discount (based on the average nightly rate).
Citi Premier or Prestige:

Cash out points for 1 cent each.
Transfer points to airline miles (note: points from bank accounts or courtesy points cannot be transferred to airline miles).  See: Citi Transfer Partners.

Citi Rewards+: Get a 10% points rebate on all points redemptions on up to 100,000 points redeemed per year.  This works with any points redemption, including those listed above (4th night free, cash out points for 1 cent each, transfer to airline miles).
Like Capital One, Citi allows points to be transferred to any other person with a Citi ThankYou account.  So, it is possible to take advantage of the above power-ups if you have a friend with the above cards.  That said, Citi imposes a couple of major restrictions: Shared points expire after 90 days, and each member may share no more than 100,000 points per calendar year.
Wells Fargo Go Far Rewards
If you have a Wells Fargo card that earns Go Far Rewards, you can power up those rewards by adding the Wells Fargo Visa Signature card to the mix…
I believe that Wells Fargo allows points to be moved from one person to another, so as long as you have a friend with the Wells Fargo Visa Signature card, it should be possible to move points to them and ask them to book flights for you at 1.5 cents per points value (or more).
Power Up Your Hotel Points
IHG
Simply by having the cards below, your IHG points become more valuable…
IHG Premier and IHG Traveler: 4th night free on award stays.  This is a discount, not a rebate.  IHG literally removes the cost of the fourth night for any four night or longer booking.  In some cases, this can lead to much more than a 25% discount.  See: New IHG Sweet Spot: Dynamic Pricing + 4th Night Free For Huge Savings.
IHG Select: 10% rebate on awards.  This card is no longer available to new applicants, but if you're lucky enough to still have the card you would do well to resist the frequent upgrade offers.  Simply by having this card, you get 10% back on any award redemption.  For example, if you book a three night stay for 120,000 points, you'll get back 12,000 points.  This even works when using points to pay for Intercontinental Ambassador status (details here).
If you're lucky enough to have the old IHG Select card and either the IHG Premier or IHG Traveler card, your points can go much farther since you can get the 4th night free plus a 10% rebate for the same stay!
Wyndham
Wyndham offers a number of new "Earner" cards that offer an automatic points discount.
Wyndham Rewards Earner Cards: 10% off all free night awards.  This even works on Vacasa Vacation Rentals booked with Wyndham points.  This is not a rebate: the points price is automatically reduced by 10%.  For example, an award stay that would have cost 30,000 points, will automatically price at 27,000 points if you have one of these cards.
Power Up Your Airline Miles
American Airlines
AA Reduced Mileage Awards: American Airlines offers award discounts of up to 7,500 miles round-trip simply by having one of many American Airlines branded cards.  Discounts apply to flights from or to a list of airports that changes monthly.  Unfortunately, these discounts are not automatic.  You must call AA to book a Reduced Mileage Award.  Full details can be found here.
JetBlue
JetBlue Plus and JetBlue Business: 10% Rebate on awards.  Simply having either card qualifies you for this rebate.  In the past, holding both cards led to two rebates, but that is no longer the case.
United Airlines
United Quest Card: Use Miles, Get Miles: Starting with your first card anniversary, you'll get 5,000 miles back after you take a United operated award flight booked with your miles — up to 2 times every anniversary year.
What did I miss?
I'm sure I didn't think of all of the situations where you can power up your existing rewards with a credit card perk.  What did I miss?  Please comment below.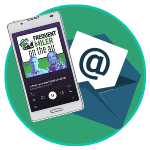 Want to learn more about miles and points?
Subscribe to email updates
 or check out 
our podcast
 on your favorite podcast platform.