Delta doesn't want your undying devotion, they just want your dollars. Or perhaps it would be more accurate to say that Delta has redesigned its program to focus on rewarding those who spend the most with Delta — whether that's entirely from one trip or from a combination of booking flights, vacations, hotels and rental cars. If you're a bit spender, the changes are great since they will greatly reduce competition for things like upgrades, but for almost everyone else these changes hurt.
The good news is that the loyalty world this week also provided us with more positive news like fast tracks to status with World of Hyatt and American Airlines, the re-launch of the Turkish Star Alliance booking tool, and more. Watch or listen to the podcast or scroll on to read more from this week at Frequent Miler.
Podcast

00:00 Intro
01:24 Giant Mailbag
04:26 What crazy thing . . .did Citi do this week?
06:10 Mattress running the numbers
06:23 American Airlines elite status fast track for some Hyatt elites
10:25 Hyatt Globalist fast track for AA Platinum Pro & Executive Platinum members
17:51 Wyndham Shopping Portal Promo
19:54 Award Talk: Now book Star Alliance awards on Turkish Airlines website again
26:23 Main Event: Delta breaks up with its loyal customers (It's not you, it's Delta!)
31:01 How do you earn MQDs in the newly-announced program?
36:00 No more rollovers
37:45 January 1, 2024 Sky Club access changes for cardholders
40:08 Feb 1, 2025 Sky Club access changes
44:12 Who is the winner here?
46:11 What will be the best ways to get Sky Club access moving forward?
48:06 How did Greg do on his predictions?
57:51 What will Greg do about Delta elite status now?
1:06:16 If you're close to Million Miler status . . .
1:07:45 Question of the Week: Better rewards or more peace of mind?
We publish Frequent Miler on the Air each week in both video form (above) and as an audio podcast. People love listening to the podcast while driving, working-out, etc. Please check it out and subscribe. Our podcast is available on all popular podcast platforms, including Apple Podcasts, Spotify, and many more.
Alternatively, you can listen to the podcast online here.
This week on the Frequent Miler blog…
Delta has revamped its elite status program for 2024 and the message is clear: Delta wants your dollars. If you previously eked your way into elite status, you're likely to balk at the new spending requirement to achieve that same level of status. In short, it's time to say "so long" to Delta elite status unless you want to get really spendy.
Not only is the elite status program taking a sizable hit, but the Sky Club access policy is getting completely revamped. Starting in 2024, Delta Platinum cardholders will lose the ability to buy access and those flying in basic economy will not get lounge access regardless of entry method. Beginning in 2025, access even for Reserve and Amex Platinum cardholders will only be available for a limited number of visits per year. These are some major changes that you'll want to understand if you're used to using the Sky Club when you fly Delta domestically.
There's no doubt that the Delta changes have been brutal. If you're looking for a silver lining, you'll have to head over to the red, white, and blue. With just a few hundred bucks and the patience to participate in four different shopping portal offers, you could have easy American Airlines Gold status, which is roughly comparable to Delta Silver (except that it will require far less time and money to achieve). If you're able to hop on the fast track from Hyatt, things get even better.
Timing is everything and marketing folks from Hyatt and American Airlines had to be high-fiving uncontrollably when Delta's elite status details got released. Not only does American look like a far more attractive program for low or medium spenders, but its gamified combination of ways to earn Loyalty Points just makes it fun. If you're eligible for this fast track offer, it probably makes sense to dive in.
Above I recommended that anyone eligible for the American Airlines fast track should probably register. By contrast, the match from American Airlines status to Hyatt is awesome only for Platinum Pro and Executive Platinum members, who can get a Globalist fast track challenge. Otherwise, this challenge is borderline useless for most other folks given the thin set of benefits you'd get with Hyatt Explorist status.
Marriott Bonvoy members who fail to requalify for their current level of status don't necessarily need to worry about losing all benefits since it has been announced that Marriott will once again offer "soft landings". That is to say that, for example, if a member currently has Titanium status and they fail to reach 75 nights this year, they will only move down one elite level (to Platinum status) next year even if they didn't earn any elite night credits at all this year.
For months, the Turkish Miles & Smiles online booking tool has showed no award results at all. Now, Star alliance bookings are once again available at the Turkish Airlines website. Don't be surprised if your searches still turn up no award availability, but at least now there is a chance that you'll find something and be able to book it. Also nice: you an use the "Award ticket" button on the home page to get to the Star Alliance search tool now.
In credit card news, Greg discovered that Bilt transactions put through the Curve card were no longer earning any points at all. This is a bummer since it had seemed like an easy way to "go back in time" with a purchase to put it on Rent Day (for double points). Alas, Bilt either realized that was happening or saw it coming and blocked these transactions from earning any rewards.
Luckily, Greg has a lot of methods in mind to earn outsized rewards — and using the Curve card is a very small part of that strategy. In this post, Greg lays out how he earns the bulk of his points and also his strategy for day-to-day spend. It is surprising to see how much of Greg's day-to-day spending goes to Citi cards.
This small change to how the Capital One Venture X Rewards Credit Card annual travel credit functions will not make a difference for most people. However, in a situation where you use the credit on a future booking before it expires and you later (after it expires) need to cancel that booking for a refund, you'll now forfeit the credit instead of getting a statement credit.
I'm including this small piece of news in this week in review post just because of the fact that this card had previously required applying through a Business Relationship Manager but it is now available online, making it available to a much wider audience than it previously was.
The consumer version of the Venture X can be an easy keeper card given the combination of the annual travel credit and the anniversary miles. Depending on how much you value the miles, the card could be a break-even with the annual fee or perhaps even an annual win before even considering benefits like Hertz President's Circle status and Priority Pass. This review has all of the key details on the Venture X card.
Hyatt's Miraval properties are very expensive whether booking with World of Hyatt points or cash, but Day Spa Packages can be surprisingly reasonable, particularly if you stack with a discounted spa finder gift card. My wife really enjoyed a day at the spa and while still a sort of spendy day, it was a more reasonable splurge than one might expect.
Spoiler alert: Greg doesn't really hate flying Southwest (or at least not a lot), but on this month's Ask Us Anything we ponder Greg's feelings on Southwest among many other topics. If you missed us live, you can catch this replay — and then don't forget to mark your calendar for the first Wednesday of the month at 9pm.
Stephen found a great-looking brand new Marriott property in Danang, Vietnam where a 35K free night certificate could potentially be used to book into a 2-bedroom villa. This looks like it would be a great spot for a family trip given how much space there is in the 2bdrm units. I wish I could make this work, but for now it'll have to wait as we don't have a good spot to fit this one on the calendar.
---
Don't forget to keep an eye on last chance deals to make sure that you don't miss any of those scheduled to end this week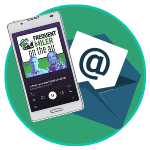 Want to learn more about miles and points?
Subscribe to email updates
 or check out 
our podcast
 on your favorite podcast platform.