Big shopping days are upon us and with them come a multitude of deals and ways to stack them. Keep in mind that not all deals advertised this week are great deals, but we will maintain a constantly-updated list of our favorites in this post. This resource will be updated over the next few days as new deals come out, adding them to the top of each section under "The Deals". We will divide the post into a section on travel deals, one on gift card deals, and general deals.
Post structure
Immediately following this section are several general resource sections regarding high-level stacking techniques and opportunities to keep in mind when looking at deals and then after that are the main deal sections that will see constant updates over the coming days.
There are five main types of deals we intend to post in the "Deals" section this week:
Deals that would appeal to travelers. This might be hotel or flight related or travel-related products like noise-canceling headphones or luggage. We may also include discounted gift cards for restaurants, etc.
Deals that involve extra stackery. This would include things like a chance to stack an unusually high portal payout with a card-linked offer or two and/or with a credit card benefit like an annual credit at Dell or Saks, etc.
Deals that may be good for resale. Some readers generate points through the purchase and resale of products, so we'll include some deals that may not seem directly relevant to readers but could be good ways to generate points if you have resale avenues. Keep in mind stacking opportunities like discounted gift cards, portal rewards, etc.
Gift card deals. Whether for personal use or resale, many of the retailer gift card deals at this time of year can be appealing and we'll post a selection of them here.
Deals that are so strong they can't be ignored for one reason or another. Speaks for itself.
We'll divide deals into categories below and let you decide for yourself whether they are things you want/need or want to resell. Note that there will likely be some cross-pollination in terms of deals that aren't strictly Black Friday deals but will work in tandem with sales. For instance, if eBay lists a gift card sale for Lowe's, we'll include it here this week since you can likely stack that with Lowe's Black Friday deals.
Best shopping practices
As always, keep in mind some basic shopping best practices. We recently published a full post with tips and tricks for stacking holiday purchases and we published a podcast where we discussed our own techniques for stacking deals. Both are worth checking out. In summary:
Shop in one browser, buy in another. When using shopping portals and coupon sites, it's pretty easy to inadvertently click in the wrong place and have your click "stolen" by a portal you didn't intend to use (i.e. you clicked through an airline portal to Macy's, but then you clicked a button to reveal a coupon code from some other site that also led to Macy's and it caused the airline portal to lose the tracking of your purchase). For this reason, I do my shopping around and coupon testing in one browser (for example, Firefox). When it's time to buy, I open a brand new window in a different browser (Chrome) to make my purchase. I start at my chosen portal, click through to the site from which I'm buying, fill my cart, apply any coupons, and check out in one fluid sequence. I rarely ever have a purchase fail to track this way. Listen to us discuss this in more depth on our most recent podcast.
Use the right credit card. We'll always try to make a suggestion when one seems relevant — for example, we'll probably mention the Chase Ink Cash card if the deal is at an office supply store. Still, it's worth keeping in mind what you have in your wallet and which of those cards would be most advantageous for you from a points-earning perspective. See our Best Category Bonuses page for a reminder as to the best cards to use.
Keep credit card purchase benefits in mind. One component in the decision as to which credit card to use may be purchase protections. Keep in mind that many rewards credit cards have purchase benefits like extended warranty. Some offer purchase protections against damage or theft, or they may guarantee a minimum return period (that may be longer than the store would accept). Price protection is gone from most (but not quite all) credit cards. While paying with discounted gift cards might yield more savings, you would forgo protections like these, so consider each when making those decisions. See Best Credit Card Purchase Protections for more detail.
Buy first, think later? A popular mantra on deal sites like Slickdeals is "Buy first, think later". That is to say that the hottest deals will be gone so quickly that you don't really have time to consider them. Thanks to return policies, 24 hour free cancellation periods, etc, it can be pretty easy to live by that mantra in many cases. Just be sure to check the fine print — is there a restocking fee? Does this travel agency charge a fee for refunds? Do I really want/need this and/or am I going to take the effort to sell it? It might be a great deal, but that doesn't make it great for you. You're not saving when you're spending, you're just spending less than you would have if you would have bought the item at full price. Still, I recommend agonizing over your buyer's remorse during the return period rather than dragging your heels if you see a deal that's too-good-to-be-true.
Finally, don't forget any current shopping portal bonuses that can add to the deal.
Extreme stacking to keep in mind
Extreme stacking savings on holiday purchases can help increase savings and rewards for spend.
There are many ways to stack deals and we will highlight key opportunities where applicable, but these are key opportunities and links to consider for maximizing return:
Chase Offers

Credit Card Benefits

Business Platinum: $200 Dell rebate July-December
Personal Platinum card: $50 Saks Fifth Ave rebate July-December
Chase Pay Yourself Back: While the Sapphire Reserve's main categories (dining and Airbnb) may not make for widely-applicable stacks, keep in mind that the Freedom cards are offering temporary bonuses for Apple redemptions.

Shopping Portals

Use CashBackMonitor.com to compare rates.
Rakuten typically offers increased rates around this time of year, so be on the lookout for them to run a promotion. Keep in mind that Rakuten is also currently offering a bonus of $40 or 4,000 Membership Rewards points for both sides when you refer someone and they spend $40 or more through Rakuten within the first 90 days. Now can be a great time to help friends & family set up to earn cash back.

Gift Cards

See our Instant Gift Card Deals resource page for ways to earn extra rewards or get discounts for gift cards that can be used right away

Card-linked programs

card-linked offers for business credit cards

card-linked offers for business credit cards

Notable increases (note quarterly cap is $1500 per quarter on most cards):

Chase Freedom Flex: 5x Walmart.com and PayPal
Discover: Amazon.com and Digital Wallet Purchases (Apple Pay, Google Pay, Samsung Pay, Garmin Pay)

Temporary spending bonuses

Bilt: Earn Double Points On Bilt Mastercard. Double points from 11/25-12/1 instead of just on Rent Day (so 6x dining / 4x travel / 2x everywhere else and 1x rent). Capped at 50K bonus points. Remember that you need to make 5 transactions per statement period to earn rewards on spend.
General Discounts at Amazon, Walmart, Costco, and Sam's Club
A couple of key general discounts / stacks come to mind in addition to those seen above:
The Deals
With all that out of the way, here are some currently-available deals that might be of interest as per my reasons outlined above. As noted at the outset, I will add to this post throughout the rest of this week and into Cyber Monday, with the most recently-added deals to be added at the top of the list.
Our affiliate links below where relevant.
Travel Deals
30% off Alaska Airlines flights between the west coast and Hawaii on Mondays-Thursdays with code ALOHA30. (H/T: Dan's Deals)
United Vacations: Get up to $500 promo code savings* with code BLACKFRIYAY22C for travel to Mexico, the Caribbean, Central America, Hawaii and Europe. Or get up to an extra $175 off continental U.S. destinations with promo code BLACKFRIYAY22D
Download the IHG app and get 1,000 IHG Rewards points
$500 Hawaiian Airlines eGift Card for $449.99 at Costco in-store only, possibly regional. H/T: GC Galore
Hilton Timeshare Deal: 4 nights in Cabo, Honolulu, or Waikoloa and 125,000 Hilton points for $599 (and you'll have to attend a timeshare presentation and get your "no" face on).
AARP Membership deal: $45 for 5 years ($9 per year) (H/T to Brant on our Facebook group) and comes with a free trunk organizer or charging donut. You should see the promo reflected on the home page, but make sure to click through a cash back portal to get a chunk back. At the time of writing, Rakuten is offering $20 / 2,000 Membership Rewards points back, but I found $30 back in the Capital One Shopping app (only $15 on desktop). At a net cost of $15 for 5 years, this is a great deal.
Booking.com: Up to 30% off hotels. I'm highly skeptical of "up to X% off" deals, but Brant in our Facebook group provided an example deal at a Kimpton in Barcelona that was about 25% less through Booking.com than rates I found at IHG, so perhaps there are some deals.
Amazon.com
Anker 100W USB C Charger, 2-Port Powerful Fast Compact Charger for MacBook Pro, MacBook Air, iPad Pro, Google Pixelbook, ThinkPad, Dell XPS, iPhone 14 13 Pro/Galaxy/Pixel, and More for $39.99
Echo Frames (2nd Gen) | Smart audio glasses with Alexa for $109.99. Note that these are prescription-ready, but you'll still need to pay someone to put prescription lenses in them. 
Echo, Fire tablets, FireTV, Ring doorbells, and more Amazon-enabled devices on deep discount for Black Friday.
Extra 20% off on many Amazon Warehouse Deals (discount applied at checkout). These are open box, returned, and/or damaged items. I've had great luck overall with Amazon Warehouse Deals, sometimes getting brand new items with damaged packaging, but I've had a few duds as well. When they run these sales, I often find it's worth taking a swing at something.
Apple AirTag 4-pack for $79.99 at Amazon. Note that this dipped as low as $74.99 yesterday, but it appears to be $79.99 at the time of publication. Should stack with discounts for using 1 point.
20% off $50 or more in many Amazon brand items (Amazon Basics and other Amazon brands). H/T Doctor of Credit 
Chase Offer for 20% back at Kohl's [targeted]. Including here since Kohls sells Amazon gift cards in-store.
Apple AirPods (2nd Generation) Wireless Earbuds with Lightning Charging Case Included for $79.00. H/T: Dan's Deals
Contigo water bottle for $11.99. This one caught my eye because my Contigo autoseal coffee mugs have never spilled in my bag, so I'd feel pretty good about this one but I also like the nice wide handle that would easily clip to a carabiner on the outside of my bag. Seems good for travel. H/T: Dan's Deals\
Gift Card Deals
Merchandise
Straight Talk iPhone 11 for $199. This deal has been popular among people turning around and trading it in to Best Buy for a nearly-free Google Pixel 7. You'd need to read this thread closely to get the details on that.
Bose Frames on sale for $124.50 at Dell. These are sunglasses with built-in speakers. This seems like a really gimmicky concept to me, but if you have Dell credit to use and you like electronic gadgets (or have someone in your life who does), I could see this being appealing. 
Saks Fifth Avenue Black Friday Spend $150 Earn $75 Gift Card. This deal is valid 11/23-11/25 and it always drives me absolutely nuts. First of all, note that some things are excluded from the $150 spend. More importantly, marketing this as a gift card should be criminal. It's a $75 coupon. A gift card is a store of value that you can use when you want, but that's not what you get here: the $75 "promotional gift card" is valid for just seven days, from December 12-18, 2022. Use it during that window or lose it. It's no accident that it's valid for such a short period and not until a couple of weeks after you've spent your $150 — they're hoping you'll forget and it will expire. This can be a good deal, but set your reminders and don't let them win.
Samsung Galaxy S22 starting at $299 at Google Fi, no trade-in required but 3 months of service are required.
Trade in any smartwatch of any brand, get $75 off on Samsung watch 5 and $125 on watch 5 pro. Link to the watch 5 deal. I enjoy trade-in deals because you can sometimes buy a qualifying item used quite cheaply and save a bundle on what you really want. H/T: Slickdeals
Get a Peloton glass water bottle for $1 when you sign up for the email list. I saw this on Slickdeals several days ago and joined the email list three or four days ago, then the email for the $1 water bottle finally came in today. Go to the Peloton home page, scroll all the way to the bottom and you should see an email sign up box on the right side that prompts you to get a glass water bottle for $1 when you input your email address. First time subscribers only according to the terms. 
Trade in a Google Pixel 5a for a free Google Pixel 6a at the Google Store (H/T: Doctor of Credit). The Google Store is currently offering $299 in trade-in credit when you trade a Pixel 5a toward a 6a. By the Law of Syllogism, you can ride this wave to a free Pixel 7 if you have T-Mobile Magenta Max: trade the 5a for a 6a, then trade a 6a for a free Pixel 7 (or $800 off a Pixel 7 Pro) from T-Mobile. Note that you have to be on Magenta Max for this to work and T-Mobile could pull their trade-in deal before you receive your 6a.
Kohl's Small Appliance rebates: Get $12 back on a lot of small appliances, 15% off with code ENJOY15, free shipping with $25+ spend, and $15 in quickly-expiring Kohl's Cash for every $50 spent (keep in mind the strange economics of Kohl's Cash). We've written about this deal in years past — some appliances usually come out free after rebate, which can make them a deal either for selling cheaply on Facebook marketplace or for donating to a charity of your choice. H/T Doctor of Credit
BauBax Black Friday sale: 40% off sitewide (already reflected in the prices) + 20% off with code BFCM20. You might remember this company from its wildly-popular Kickstarter campaign for a travel jacket years ago. Unfortunately, they no longer make the original range of travel jackets (and I had one of their original hoodies and bought a new one last year and the new one was similar and very comfortable but overall build quality seemed a bit lower). Now they just have a single style of travel jacket. However, I'm going to buy a pair of shoes. I have a set of their breezy lace-up shoes. They don't have a lot of padding, so I wouldn't plan to walk miles in them, but they are lined in merino wool and as such I've been able to wear them with no socks and no lasting odor. I bought mine at a deep discount on eBay because I didn't want to pay $100 without having tried them on, but with 40% off and 20% off, they become cheap enough to buy a second pair in the loafer style I prefer. Two key notes: shipping is neither free nor fast and I think all of the shoes are being sold "all sales final", so use a credit card that offers return protection if you're not sure you'll want to keep them. 
Bose QuietComfort 45 bluetooth active noise cancelling headphones for $249 at Dell. Check for an increased portal payout. Might be a better deal at Amazon if you can get a pay-with-points discount to work, though the portal discount and Amex offer / benefit might make it easily worth paying with an Amex card.
Airpods Pro Gen2 for $199 at Staples. In-store only but must load the coupon in the app.
Microsoft Xbox Series S – Game console – QHD – HDR – 512 GB SSD for $234.99 at Dell. Could be a good use of a Business Platinum credit / Amex Offer. H/T: Dan's Deals
Kohl's: Get $15 in Kohl's Cash for every $50 spent through 11/25. Just keep in mind The strange economics of Kohl's Cash.
Digital Services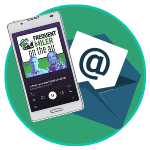 Want to learn more about miles and points?
Subscribe to email updates
 or check out 
our podcast
 on your favorite podcast platform.